It's High Time for Some Mountain Air
We're kicking off the 2018 season with our 7th annual "Eggstravaganza" and Easter Egg Hunt (March 31st). As always, we'll have cider donuts, hayrides, crafts, and a visit from the Easter Bunny.
Field Notes
It's been a long, cool spring, which our trees love. They've had lots of dormant time and the snow gave us some good groundwater. We are looking forward to blossoms in the next couple of weeks—look with us by following us on Instagram (@cartermountain).
Keep up with the VERY latest picking announcements and mountain weather conditions with our daily #orchardoutlook tweets (@CarterMountain).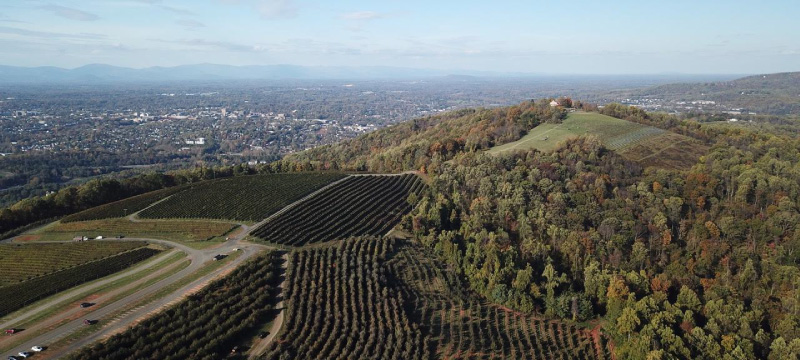 While the Trees Were Sleeping…
We worked on winter projects! Our Apple Barn got a facelift with some new signs and a pavilion roof over our fruit bins to protect them (and you!) from the bad weather.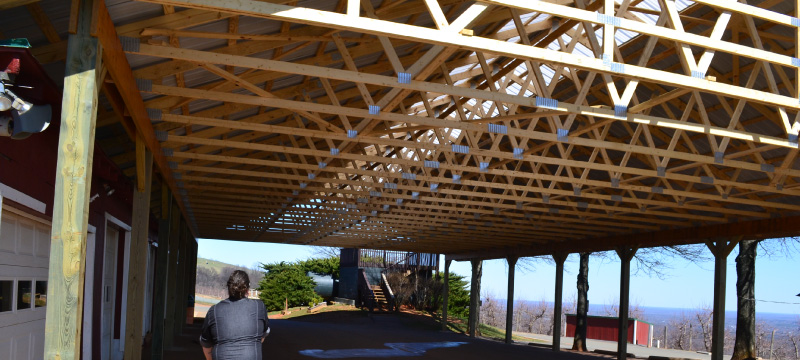 And if you've been looking forward to our signature Thursday Evening Sunset Series events, be on the lookout for a new terrace underway on the hill.
We didn't just work outside!
Our staff stayed busy attending industry meetings and trade shows, preparing lots of new merchandise and swag, and training for a busy picking season.
Online, you can now see our hours in a handy-dandy new hours chart. We're now open 'til 7pm on Fridays and Saturdays this year. Date night out(side) anyone?!
Coming Right Up: Stay tuned for an exclusive behind-the-scenes video of how Chef Stefan makes his famous pulled pork BBQ sandwich for the Mountain Grill.