Visit Carter Mountain Orchard
Located in Charlottesville, Virginia, Carter Mountain Orchard overlooks dramatic vistas and acres of fruit trees and grapevines. Mere minutes from downtown Charlottesville and just down the road from Monticello, Thomas Jefferson's home, the orchard welcomes visitors year-round. Our hours and offerings vary seasonally, so please plan your visit accordingly!
---
Plan Ahead
In spring, apple blossoms cover the orchard—a gorgeous backdrop for unwinding with a glass of wine.
In early summer, our Country Store features sun-ripened peaches, nectarines, and local veggies, as well as fresh peach cider donuts and plenty of ice cream and cider slushies! Thursday evenings, the mountain is hopping with live music, food, wine, hard cider, and good times.
From mid-August until mid-December, you can pick your own apples or buy ready-picked apples, fresh-pressed apple cider, apple cider donuts (a runaway hit year after year), and our scrumptious apple pies.
As fall festivities approach, the orchard brims with pumpkins, gourds, and harvest decor. Topping off the day are hayrides around the orchard—all in all, a perfect way to enjoy the beautiful Virginia countryside.
2021 Seasonal Hours
January 1–March 25: Weekends Only
Friday–Sunday, 11 AM–5 PM
March 26–April:
Daily, 10 AM–5 PM
Closed Easter Sunday, 4/4
May:
Friday–Wednesday, 10 AM–5 PM
Thursday, 10 AM–9 PM
June–August:
Friday–Tuesday, 9 AM–6 PM
Wednesday–Thursday, 9 AM–9 PM
September:
Friday–Wednesday, 9 AM–6 PM
Thursday, 9 AM–9 PM (tix req. after 6P)
October–November 6:
Daily, 9 AM–6 PM
November 7–November 28:
Daily, 9 AM–5 PM
Closed Thanksgiving, 11/25
November 29–December 30:
Daily, 10 AM–5 PM
Closed Christmas, 12/24-25
Closed New Year's, 12/31-1/1
January 2–March 24, 2022:
Weekends Only
Friday–Sunday, 11 AM–5 PM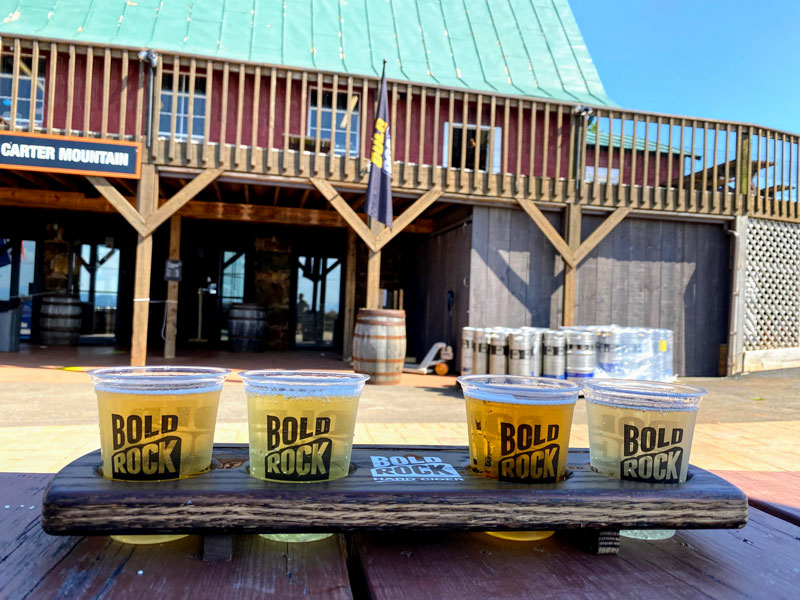 Bold Rock Tap Room
Sample and purchase Bold Rock's delicious craft hard ciders and seltzers, which are crushed and crafted in the Blue Ridge Mountains using local apples (from Carter Mountain!).
Bold Rock Tap Room at Carter Mountain Orchard is open seasonally, April—December, 11 AM to close.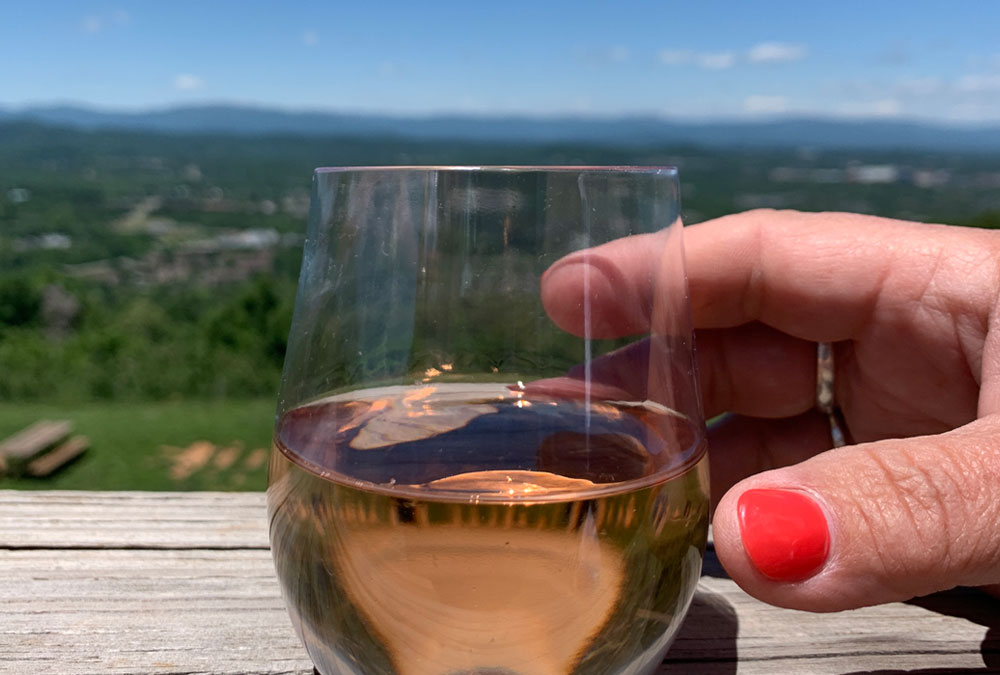 Carter Mountain Wine Shop
Our family has been harvesting grapes for generations, and now we are excited to use them for our very own wine label. Purchase wine by the glass, tasting flight, or bottle to enjoy on the patio or deck.
The Wine Shop is open 11 AM to close.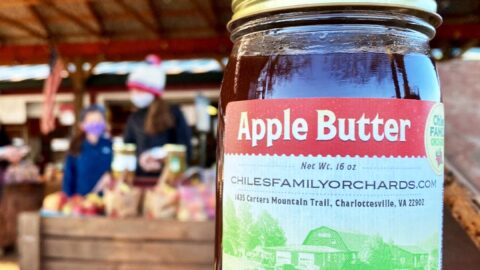 Get a taste of the orchards any time by visiting our online store stocked with Chiles Family Orchards specialty jarred goods, at-home activities, apparel, and more.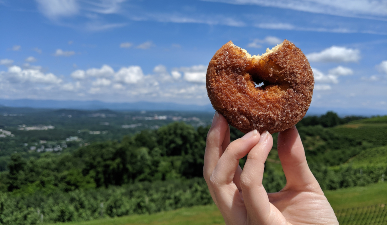 Sweet dreams are made of these: our fresh apple cider donuts! Grab a pack from the Country Store & Bakery, head out to our deck, kick up your feet, and enjoy.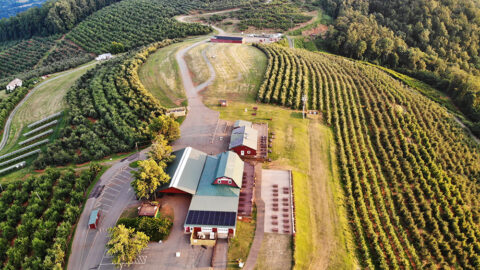 We're glad to welcome you to our family farm. Here are some tips to help you make the most of your visit!