During the fall, our pumpkin patch at Chiles Peach Orchard and Country Store at Carter Mountain Orchard are fully stocked with fall bounty. Whether you prefer to use your pumpkins for cooking, decorating, or carving, we've got you covered with pumpkins of every size and shape!
Pumpkins aren't only a fun fall tradition, they're good for you too!
In fact, pumpkin seeds pack a healthy punch with lots of valuable nutrients, including: fiber, carbs, protein, fat, vitamin K, phosphorus, manganese, magnesium, iron, zinc, and copper (Source: Healthline).
Pumpkins FAQs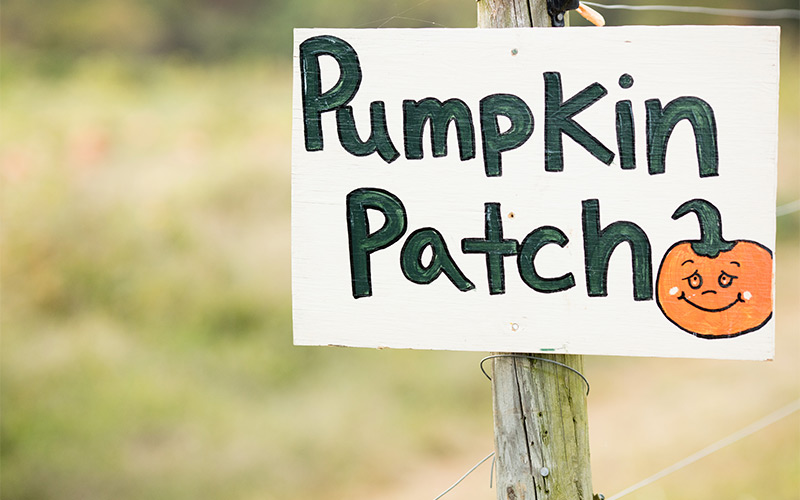 Where can I pick pumpkins?
Pick-your-own pumpkins are only available at Chiles Peach Orchard.
Ready-picked pumpkins are available at both Chiles Peach Orchard and Carter Mountain Orchard.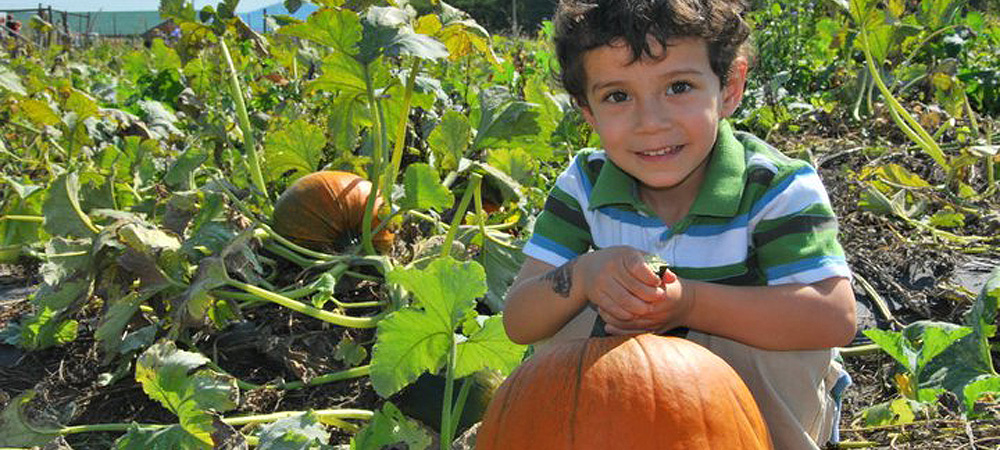 When is pumpkin season?
Our pumpkins are planted in June and take about 90 days to reach maturity. Mother Nature has the final say, but generally, pumpkin season starts in September.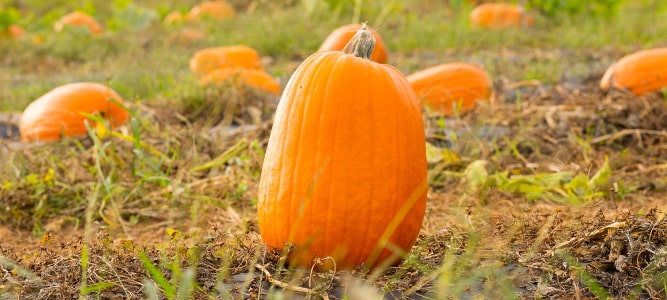 How do you know when a pumpkin is ripe?
Easy! A pumpkin is ready to pick when it's reached it's full color (whether orange, white, or even green) and is the size you want. A firm rind is another good indicator of ripeness.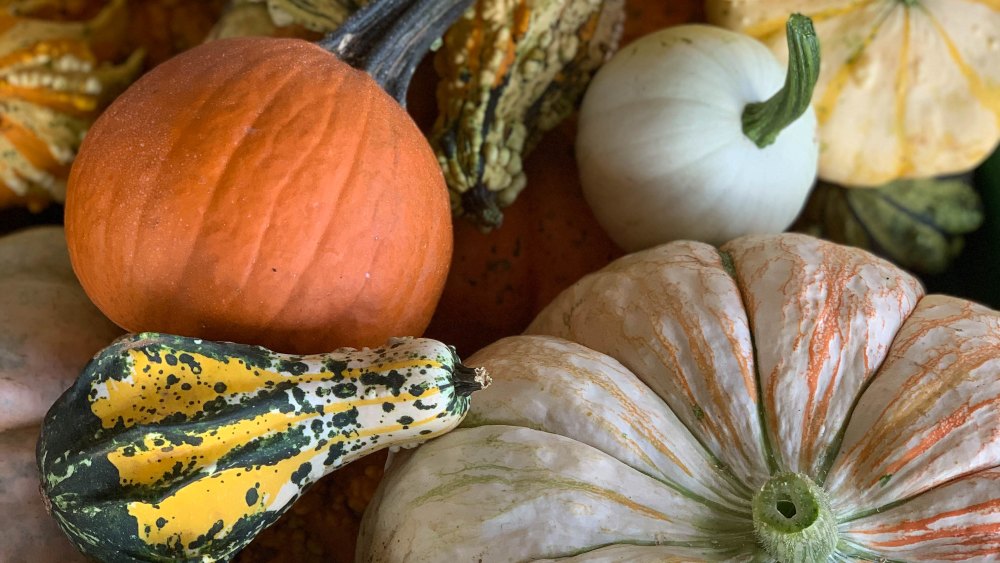 What varieties do you grow?
Too many to name! We grow carving pumpkins, pie pumpkins, and decorative pumpkins, gourds, and squash in many colors and sizes.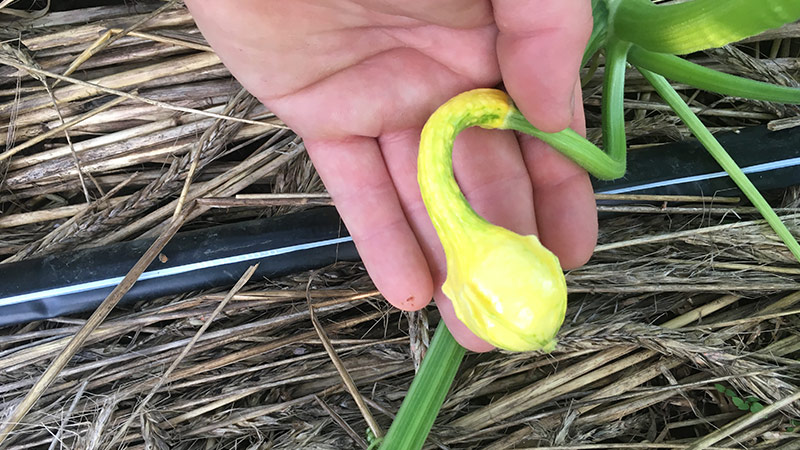 What's the difference between pumpkins, squash, and gourds?
It's a rather complicated family tree. Technically, a pumpkin is both a type of winter squash and hard-skinned gourd. Simply put, squash can be eaten and gourds are best used for decorative purposes. Think, "Squash, yummy! Gourd, pretty!"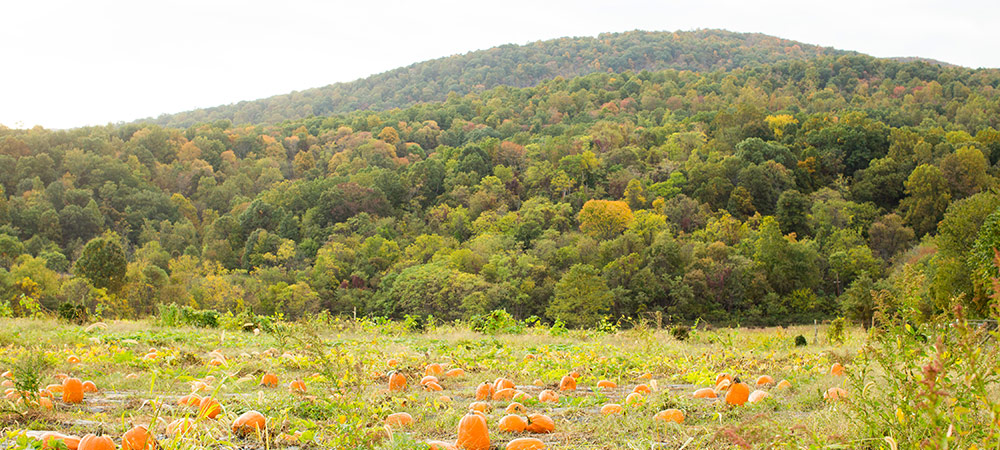 Do you grow all of the pumpkins in your orchards?
All of our pumpkins are local. If demand outpaces our own supply, we partner with local farms to supply additional ready-picked pumpkins.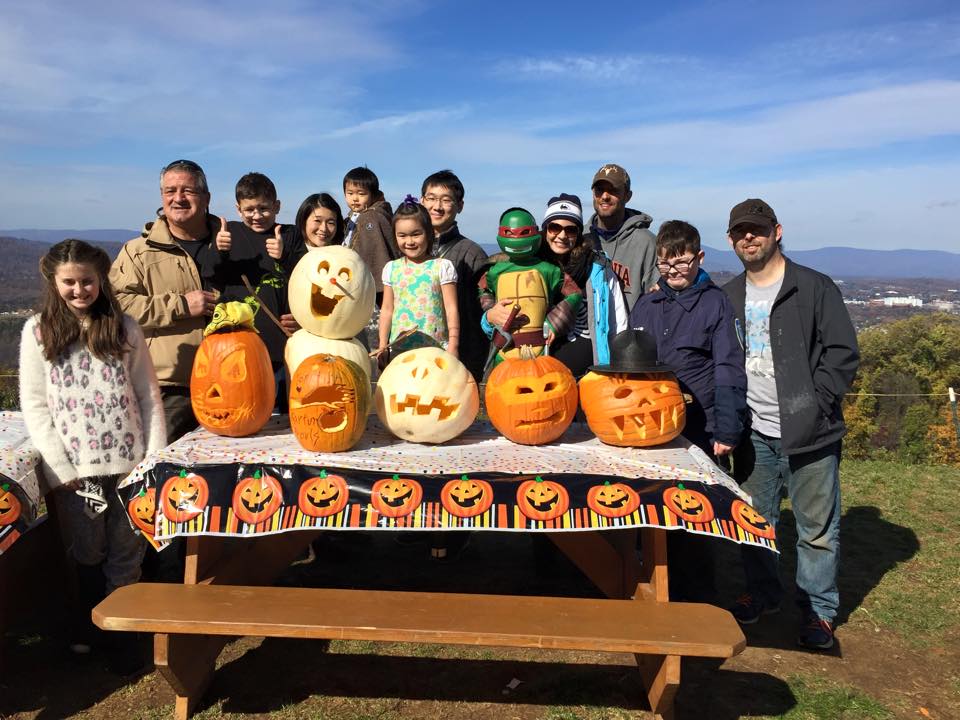 Are some pumpkins better for carving or cooking?
Jack-o-lantern pumpkins are best for carving, due to their thick skin or rind. Smaller pie pumpkins are thinner-skinned and provide more flesh for cooking.