Wine Shop
We are proud to offer a selection of wines that showcase our commitment to quality and love of the land. Purchase Virginia wine by the glass, tasting flight, or bottle, and enjoy our warm hospitality.
The Wine Shop at Chiles Peach Orchard is open 11 AM to close daily.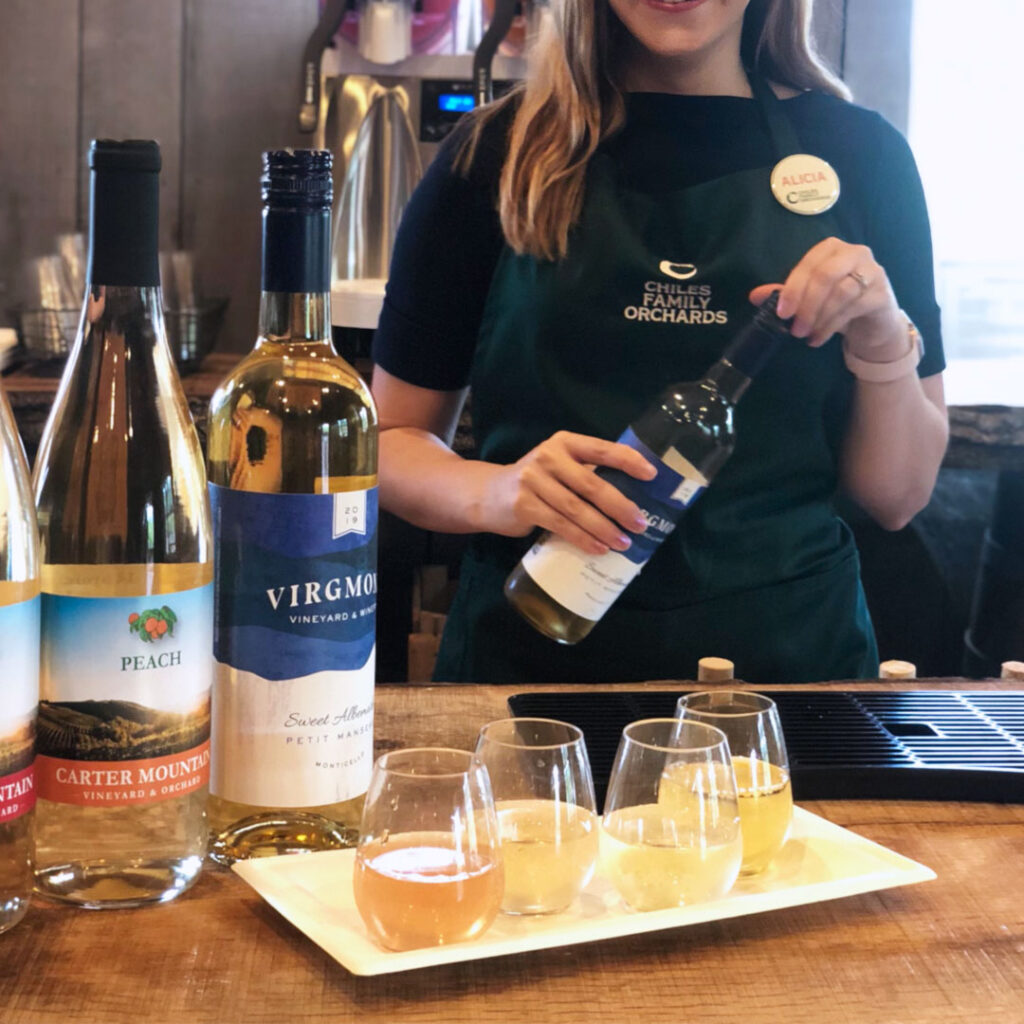 ---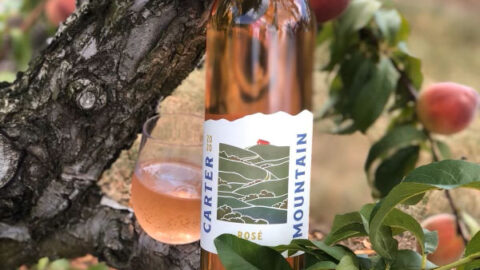 Rosé [2020]
Light-bodied rosé with notes of white peach, grapefruit, and strawberry carry Carter Mountain's 2020 vintage to a refreshing finish. Produced and bottled by King Family Vineyard.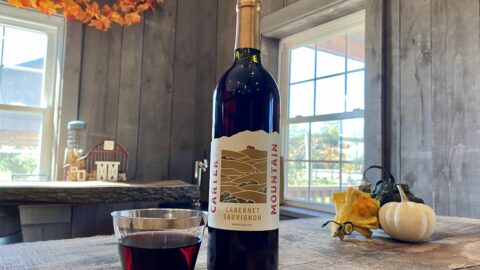 Cabernet Sauvignon [2020]
Very drinkable (and not too heavy) red made from grapes from our mountaintop vineyard.
Chardonnay [2020]
Our classic chardonnay balances the savory and fruity flavor notes of chardonnay grapes. This white wine opens with a rich depth of flavor and carries into a vibrant, crisp finish.
Petit Manseng [2019]
The Virgmont petit manseng is like the Piña Colada of wines, balancing palate-cleansing freshness with rich natural sweetness. Expect pronounced aromas and tropical flavors in this full-bodied white wine.
Sparkling White
The "Sunrise" is a sparkling chardonnay, produced and bottled by Michael Shaps Wineworks.
Rapidan Peach
This easy-to-drink blend perfectly balances sweetness with fresh, natural peach acidity for a delightfully refreshing summer drink. It also makes a great white wine sangria! Produced and bottled by Prince Michel.
Rapidan Apple
Virginia is well known for its production of mouth-watering apples. Served chilled, it's the perfect match between Granny Smith and Gala Apples—not too crisp and not too sweet. Produced and bottled by Prince Michel.