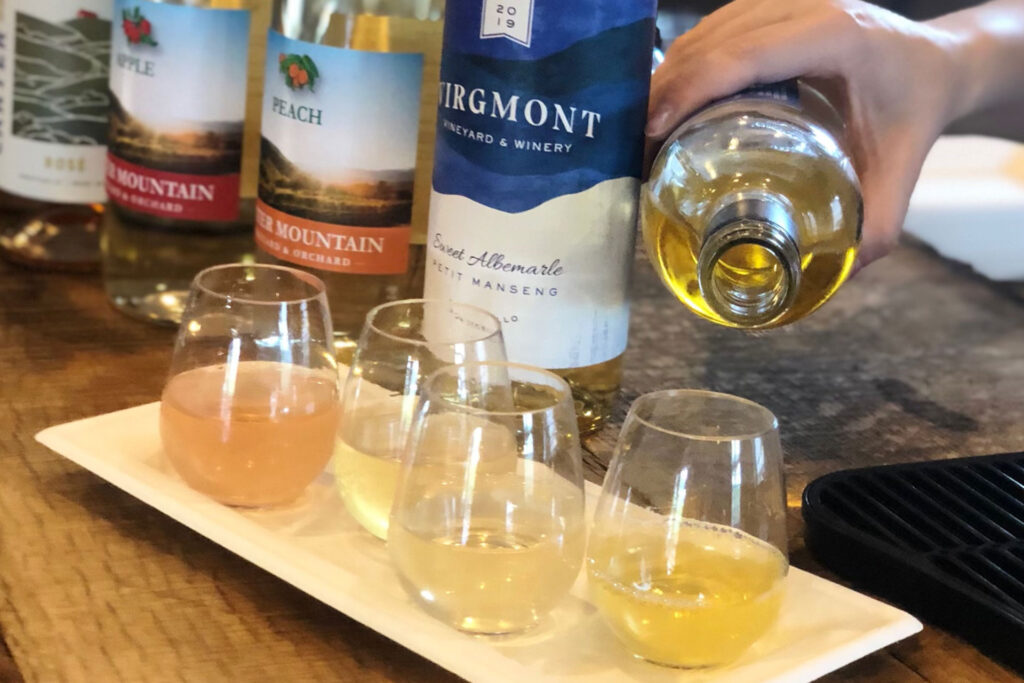 Wine Shop
We are proud to offer a selection of wines that showcase our family's commitment to quality and love of the land. Visitors are welcome to purchase Carter Mountain Wine by the glass, tasting flight, or bottle.
Beverages can be enjoyed at one of our picnic tables amongst the peach trees or in the shade on our covered porch. Nothing beats sipping Virginia wine in the peaceful foothills of the Blue Ridge Mountains!
Carter Mountain Wine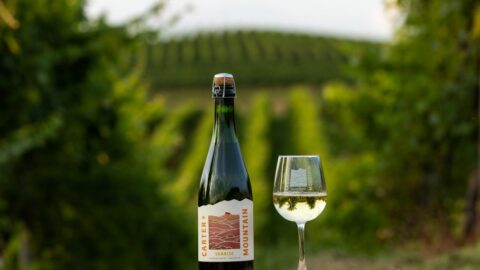 "Sunrise" Sparkling Chardonnay
Dry bubbly white featuring strong, acidic tasking notes of pear, lemon, and apple (Sold by the bottle only)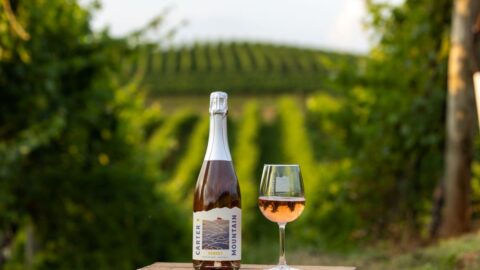 "Sunset" Sparkling Rosé
Dry bubbly rosé with hints of fruit on the nose, grounding minerality, and a sharp finish (Sold by the bottle only)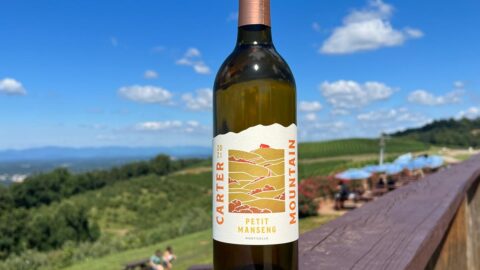 Petit Manseng [2021]
With notes of pineapple, lemon, and vanilla this medium-bodied, full-flavored white wine coats the mouth deliciously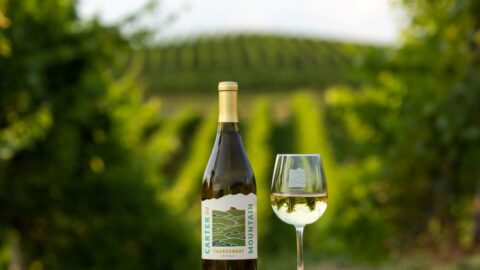 Chardonnay [2020]
Classic dry white with depth, richness, and vibrant primary fruit flavors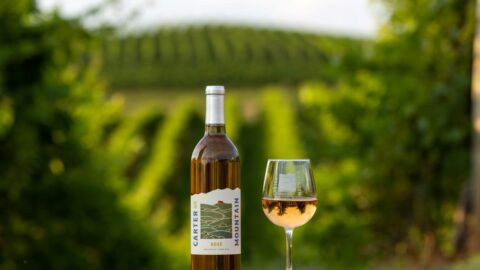 Rosé [2020]
Light-bodied rosé with refreshing notes of white peach, grapefruit, and strawberry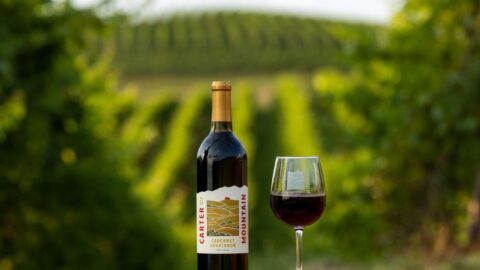 Cabernet Sauvignon [2020]
Very drinkable (and not too heavy) red made from grapes from our mountain-top vineyard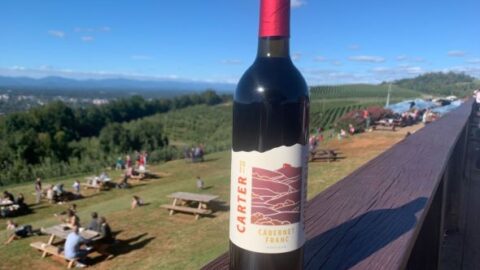 Cabernet Franc [2021]
A smoky, medium-bodied, and moderately tannic red with notes of black currant and pepper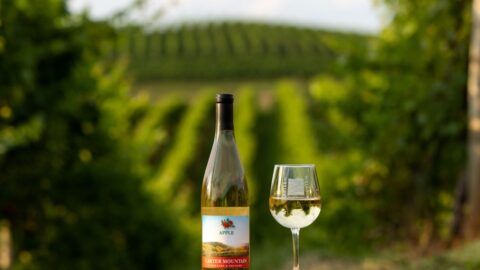 Rapidan Apple
Virginia is well known for its production of mouth-watering apples. Served chilled, it's the perfect match between Granny Smith and Gala Apples—not too crisp and not too sweet. Made and bottled by Prince Michel.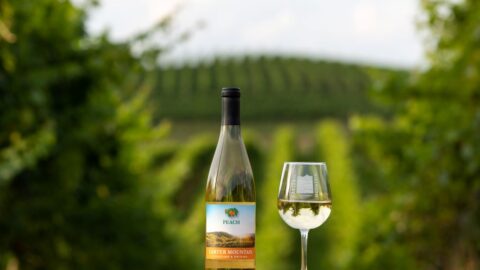 Rapidan Peach
This easy-to-drink blend perfectly balances sweetness with fresh, natural peach acidity for a delightfully refreshing summer drink. It also makes a great white wine sangria! Made and bottled by Prince Michel.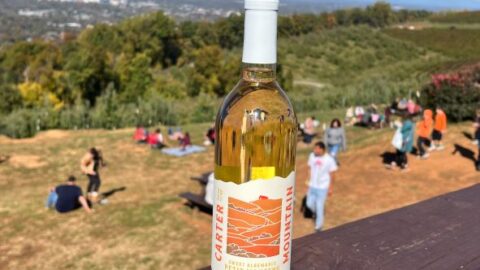 Sweet Albemarle Petit Manseng [2021]
White wine balancing palate cleansing freshness with rich natural grapey sweetness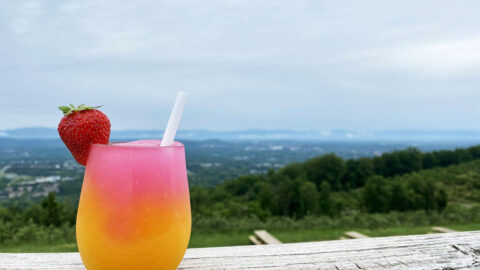 Wine Slushies
For a refreshing twist on your favorite wine, try our wine slushies! Ask for today's flavors when you visit.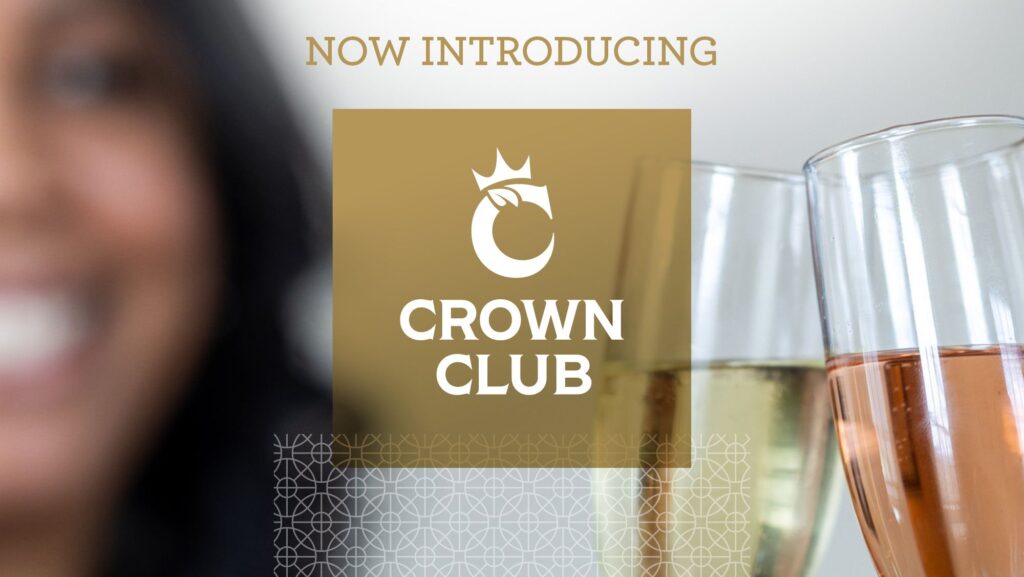 Crown Club
Our new wine and celebration membership welcomes those with a passion for Virginia wine. With quarterly Wine Trios, pickup events, and member exclusives, there are plenty of reasons to join our community!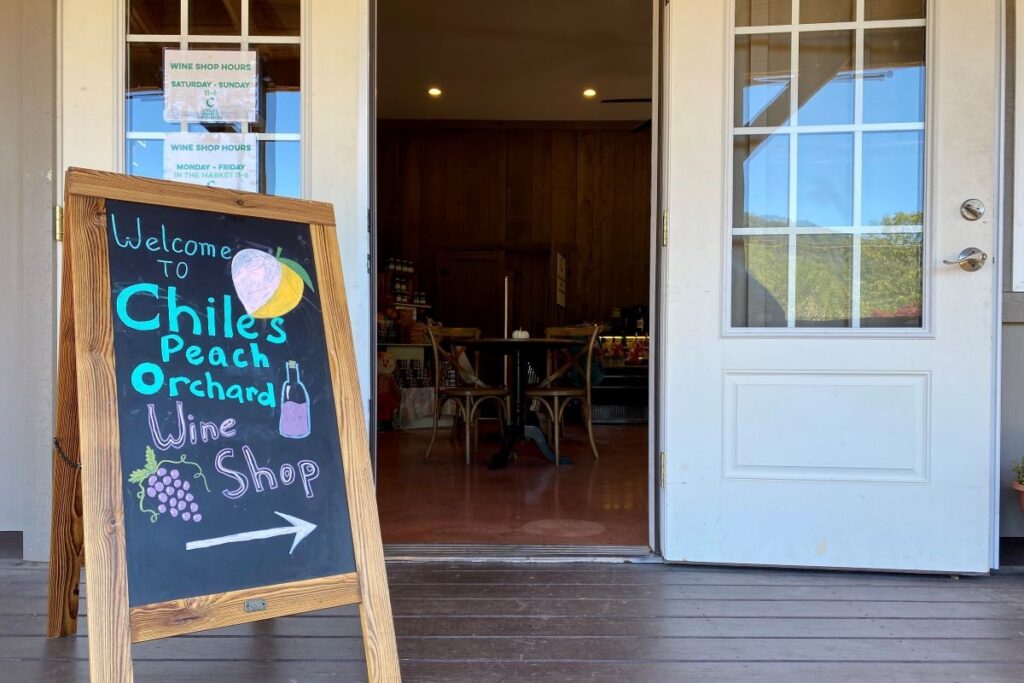 Ice Cream & Wine Shop
The Carter Mountain Wine Shop at Chiles Peach Orchard shares a newly renovated space with our Ice Cream Shop. Whether you prefer to satisfy your sweet tooth with frozen favorites (ahem, soft serve ice cream) or a glass of wine, we've got you covered!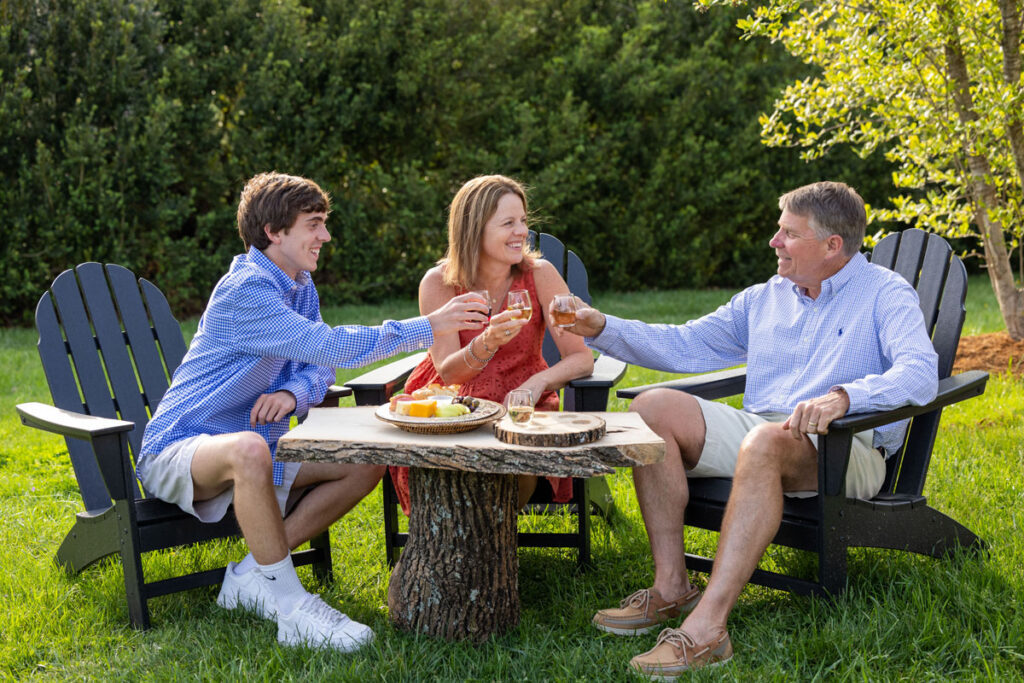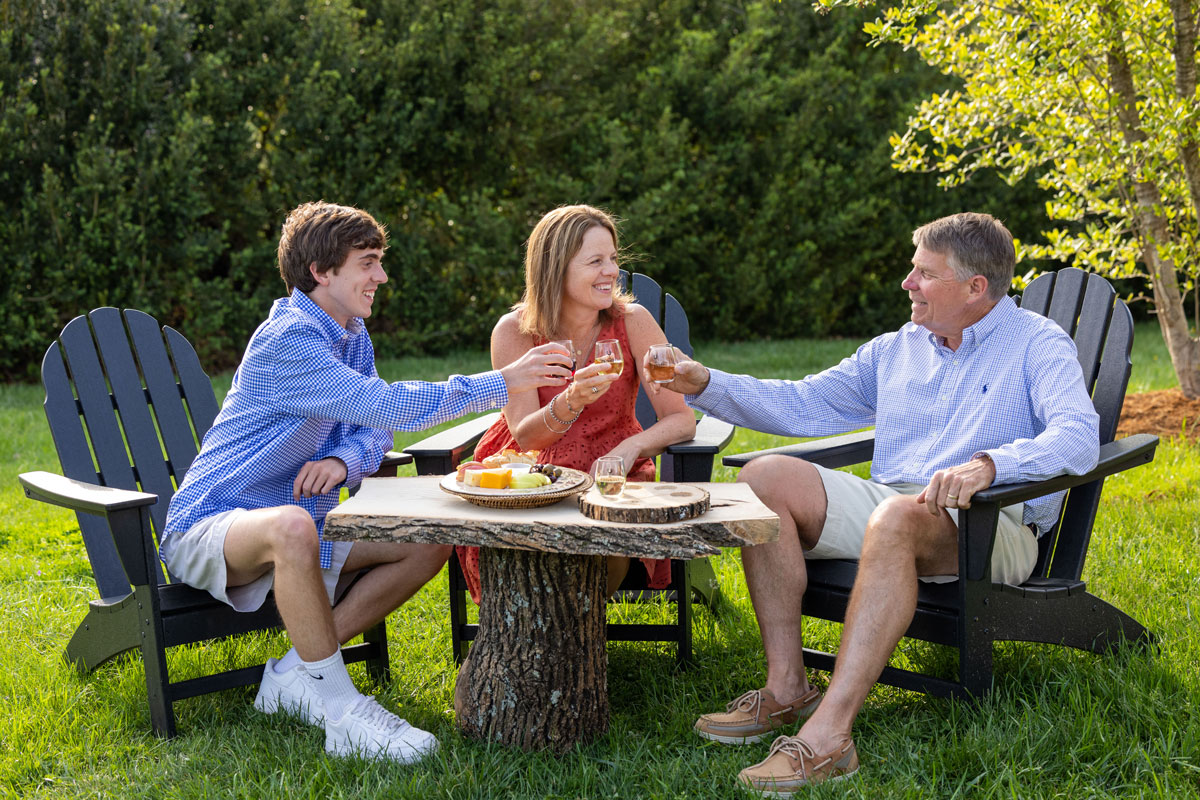 Just down the road…
Our sister venue, Chiswell Farm & Winery, welcomes guests ages 21+ to savor our family's wine in the Virginia countryside. The best part: it's just a hop, skip, and a jump away from the orchard! With a secluded location in historic Greenwood, the winery's peaceful atmosphere is anchored by humbling views and warm hospitality.