Located in Crozet, Virginia, and open from early May through December, Chiles Peach Orchard and Farm Market is the perfect way to enjoy the Virginia countryside. While tasty tree-ripened peaches may be the main summer attraction, you don't want to miss the strawberries, apples, and pumpkins—all grown right here on our farm!
Enjoy fresh local vegetables in season, including tomatoes, sweet corn, blackberries, melons, and more. Our farm market is brimming with gourmet goodies, including jams and jellies, apple butter and fresh-pressed ciders, gift baskets, and local crafts. The expanded ice cream parlor has creamy frozen yogurt and soft-serve ice cream, cider slushies, milkshakes and ice cream sundaes (made with fresh seasonal fruit), homemade fudge, and baked goods, including hot cider donuts, pies, and cookies!
The Chiles family looks forward to seeing you soon. With the third, fourth, and fifth generations all active in our business, you will surely see one of us when you visit.
Planning a visit to Virginia?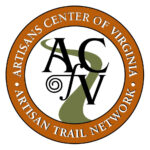 The Artisan Trail Network is a great resource for discovering unique excursions and activities in our area. Visit the Monticello Artisan Trail page to view artisan studios, craft-related venues, agri-artisans/farms, area restaurants, lodging options, and other points of Interest in Albemarle and Nelson County.