Part gift shop, part bakery and ice cream parlor, and part farm stand: there's something for everyone!
---
Ready-Picked Produce
In the summertime, the market is overflowing with sweet, juicy peaches and produce from our sister orchards, Chiles Peach Orchard and Spring Valley Orchard. Farm market favorites also include seasonal cherries, blueberries, tomatoes, and asparagus.
We're best known for our wide variety of mountain-grown apples: come back throughout apple season when your favorite variety is ripe!
In fall, it's pumpkin mania! Jack-o-lantern carving pumpkins, pie pumpkins, and decorative gourds, we've got them all pre-picked and ready to bring home.
View our fruit availability chart to see when our produce is generally in season.
---
Specialty Foods & Drinks
Our signature Chiles Family Orchards specialty foods are perfect for adding a special touch to breakfast, BBQs, and family gatherings. Find apple butter, jams and jellies, and fruit syrups and pancake mixes, among other delicious pantry items.
All-natural and fresh-pressed, our apple and peach ciders are available hot, cold, and as a slushie throughout the seasons.
For an adult beverage, our Wine Shop and the Bold Rock Tap Room at Carter Mountain Orchard have you covered.
---
Baked Goods & Ice Cream
Fresh cider donuts, mouth-watering pies, creamy ice cream…come hungry when you come to the mountain!
Our apple cider donuts are award-winning visitor favorites and a trip to Charlottesville isn't complete without one!
Walk on up to our ice cream window for soft serve ice cream, scooped over a slice of pie, or with an apple cider donut in a "donut sundae"!
Our pies are piled high with delicious seasonal fruit. Try our cherry, peach, and apple pies—whole, half, or by the slice. You'll love them so much you'll want to order more for the holidays.
---
Gifts, Apparel, & Home Decor
Lots of folks love to do their holiday and souvenir shopping with us—choose from crafts by Virginia artisans, beautiful baskets, harvest decorations, Christmas ornaments, toys and puzzles, garden décor and more. Don't forget to pick up Carter Mountain t-shirts for the kids—a great remembrance of your trip!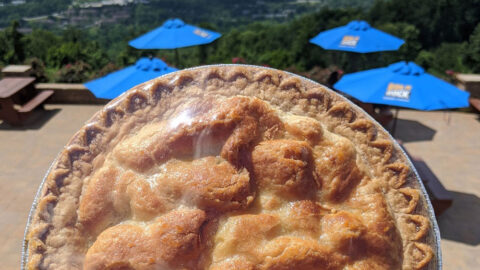 Learn more about our donuts and pies, including freezing/reheating tips and ingredients.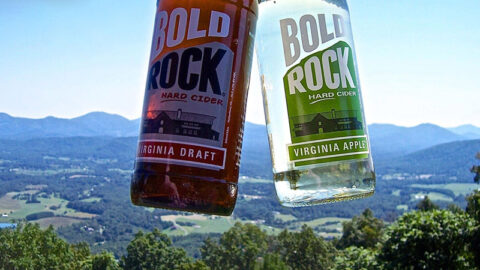 The seasonal Tap Room at Carter Mountain is open April-December, 11 AM to Close. Visit their website to view the current cider offerings.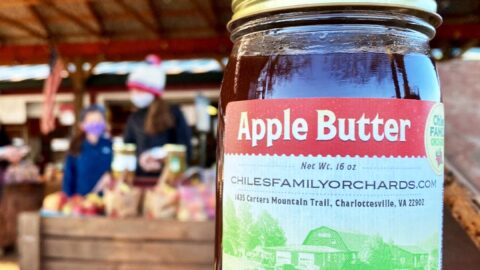 Get a taste of the orchards any time by visiting our online store stocked with Chiles Family Orchards specialty jarred goods, at-home activities, apparel, and more.