Our family has been harvesting grapes for generations, and now we are excited to use them for our very own wine label. We've launched with a Chardonnay, Petit Manseng, and Rosé, with more varieties coming later in 2021. Purchase our Virginia wine by the glass, tasting flight, or bottle to enjoy on the patio or deck.
The Wine Shop is open 11 AM to close daily.
---
Carter Mountain Wine
Chardonnay [2020]
Our classic chardonnay balances the savory and fruity flavor notes of chardonnay grapes. This white wine opens with a rich depth of flavor and carries into a vibrant, crisp finish.
Petit Manseng [2019]
Our petit manseng is like the Piña Colada of wines, balancing palate-cleansing freshness with rich natural sweetness. Expect pronounced aromas and tropical flavors in this full-bodied white wine.
Rosé [2020]
Light-bodied rosé with notes of white peach, grapefruit, and strawberry carry this 2020 vintage to a refreshing finish.
---
Partner Wines
Sparkling White
The "Sunrise" is a sparkling chardonnay, made and bottled by Michael Shaps Wineworks.
Rapidan Peach
This easy-to-drink blend perfectly balances sweetness with fresh, natural peach acidity for a delightfully refreshing summer drink. It also makes a great white wine sangria! Made and bottled by Prince Michel.
Rapidan Apple
Virginia is well known for its production of mouth-watering apples. Served chilled, it's the perfect match between Granny Smith and Gala Apples—not too crisp and not too sweet. Made and bottled by Prince Michel.
---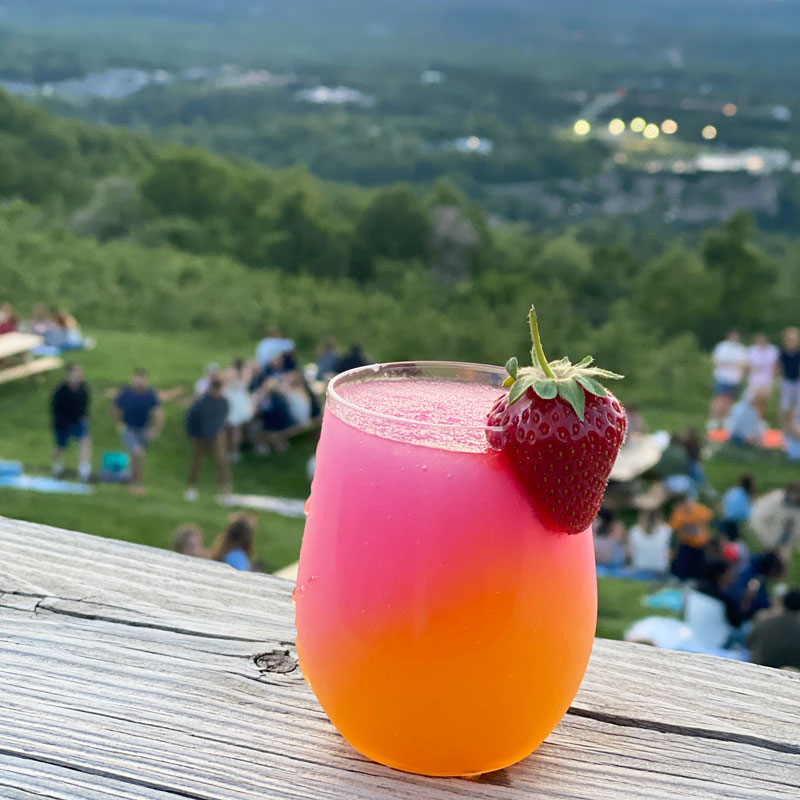 Wine Slushies
For a refreshing twist on your favorite wine, try our wine slushies! Wine slushies are available in Peach Bellini and Blueberry Pomegranate. If you can't decide which flavor to try, get the best of both worlds with our Sunset Slushy!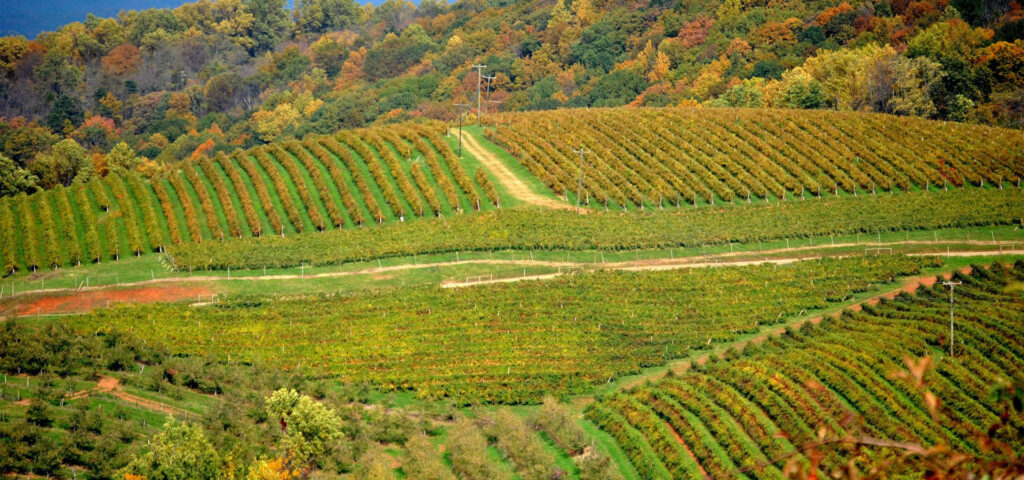 The Vineyard at Carter Mountain
The grapevines at Carter Mountain Orchard in Charlottesville have been part of the sightline since the early 1990s. Grapes grown on the mountain include Chardonnay, Merlot, Cabernet Sauvignon, and Cabernet Franc.