The best wines for fall pair beautifully with the changing weather and seasonal cuisine.
During summer, many people favor light, refreshing wines. As the air cools, and we begin eating all those rich foods you might see in a Thanksgiving feast, wines with bolder flavors have their chance to shine.
While everyone's taste is unique, we have some great suggestions for choosing wines to bring out the best of the season.
Our Winery & Tasting Room Manager, Kephany Powell, is an expert at helping guests choose from among our award-winning wines. When you're looking for your best wines for the fall, there's no better place to begin than her three favorite recommendations.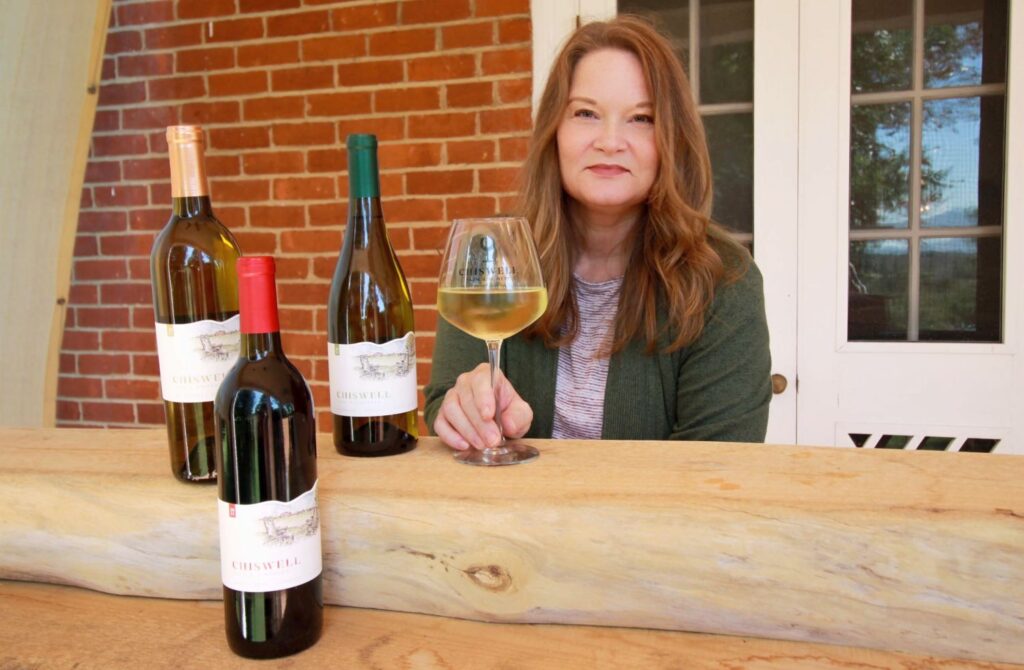 "For fall, my favorite Chiswell wines are the 2021 Chardonnay, the 2021 Petit Manseng, and the 2021 Cabernet Franc." – Kephany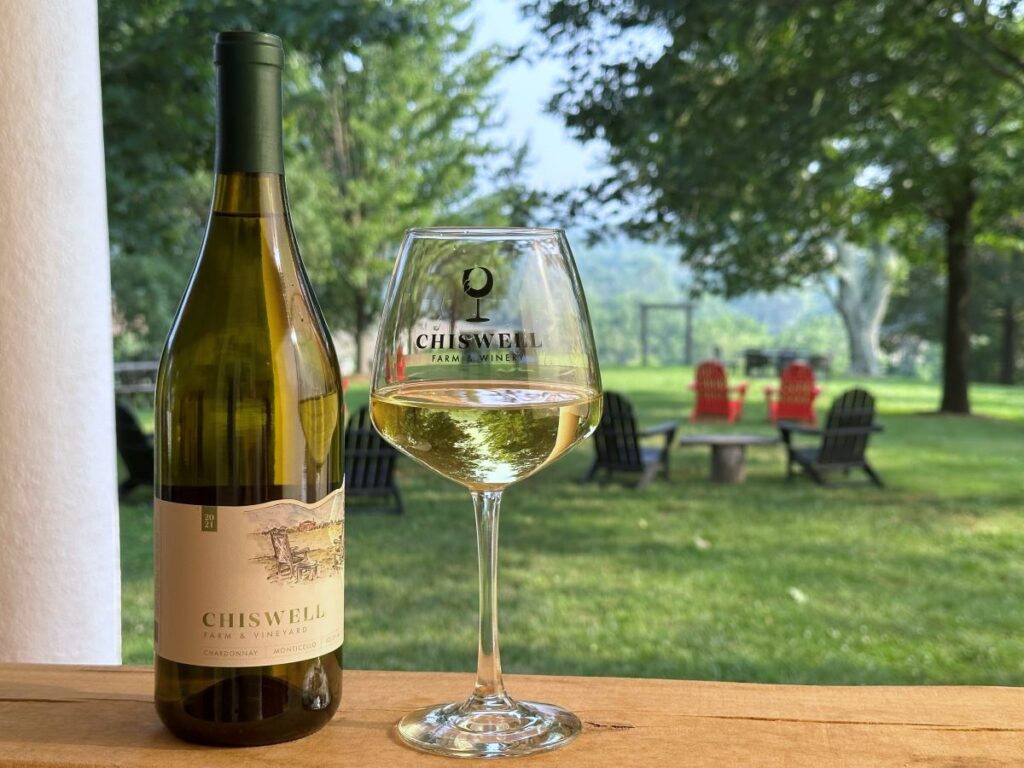 Chardonnay
"I start embracing richer dishes as autumn rolls around, and a cheesy risotto or a chicken alfredo pairs wonderfully with the 2021 Chardonnay. Our Chardonnay is completely oak-aged, so it has a rich flavor with a good amount of oak and notes of yellow apple, lemon curd and crème brûlée—perfectly balanced!"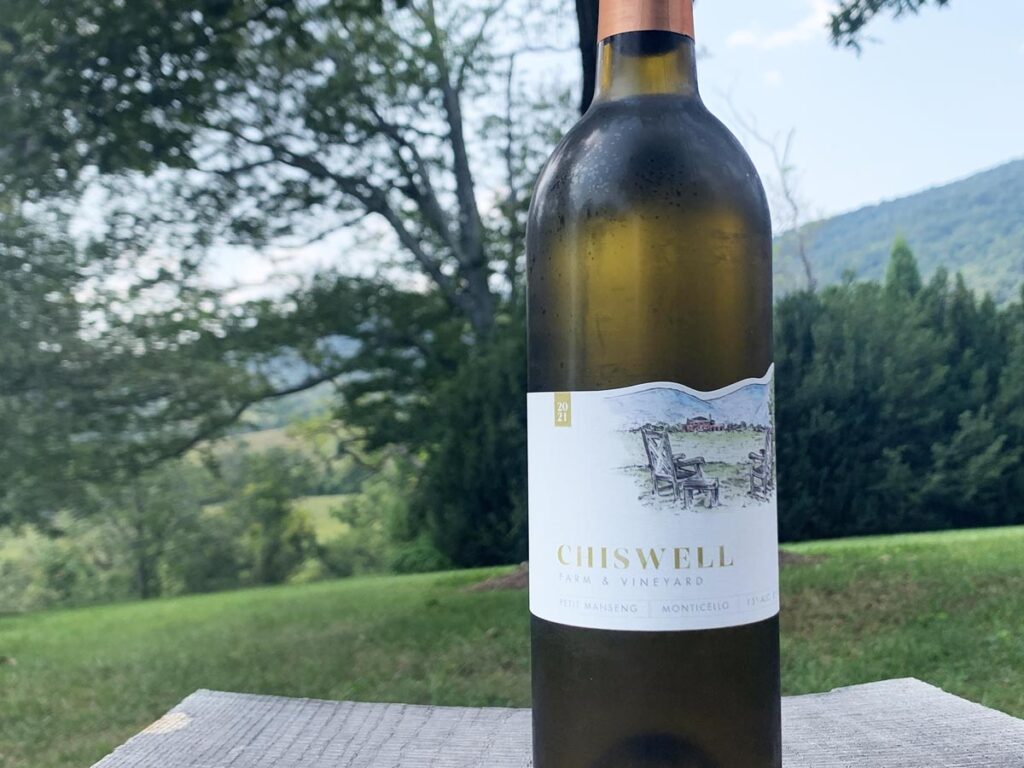 Petit Manseng
"The 2021 Petit Manseng is also oak aged, with tropical fruit notes on the nose and palate with a hint of vanilla and a luxurious mouthfeel. Many Petit Manseng wines are sweet, but this one is off-dry with very little residual sugar which is unique.
"It's my wine of choice for Thanksgiving dinner. Its medium body and full flavor complement roasted turkey, and the many richer dishes that happen to land on the table such as mashed potatoes and gravy, stuffing, and green bean casserole."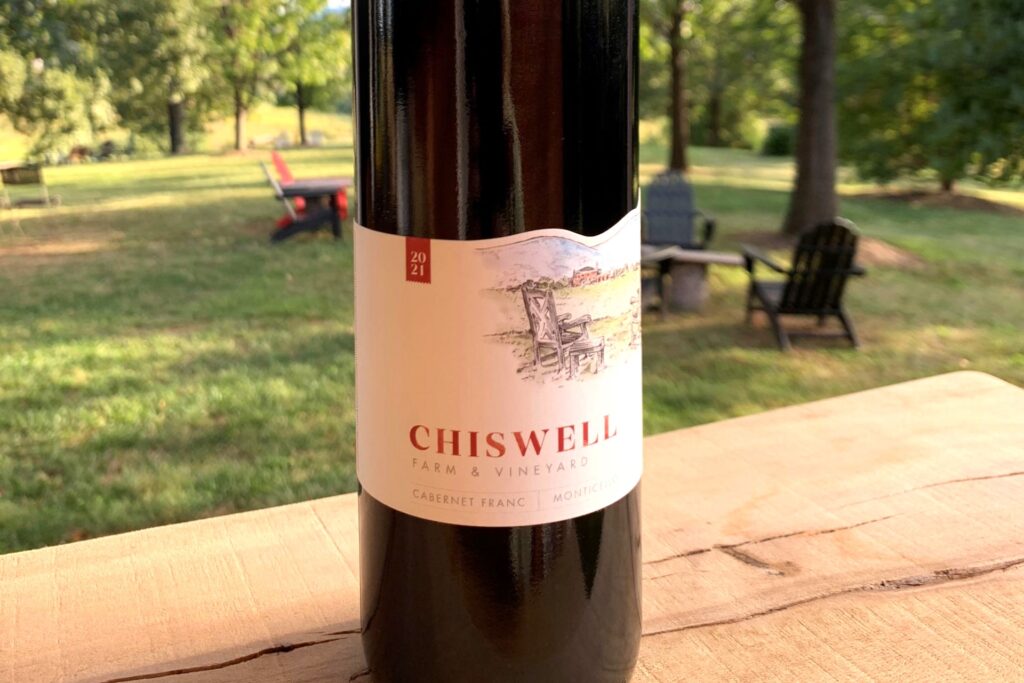 Cabernet Franc
"Our Cabernet Franc is my personal favorite of the reds we are currently pouring. I love its smoky, peppery quality, and sometimes I get hints of fresh ground coffee when I drink it! I'm looking forward to making the first chili recipe of autumn and enjoying it with the Cabernet Franc!"
---
The selection of wines beautifully suited to fall doesn't stop there. The pairing possibilities are as rich and varied as a Thanksgiving menu!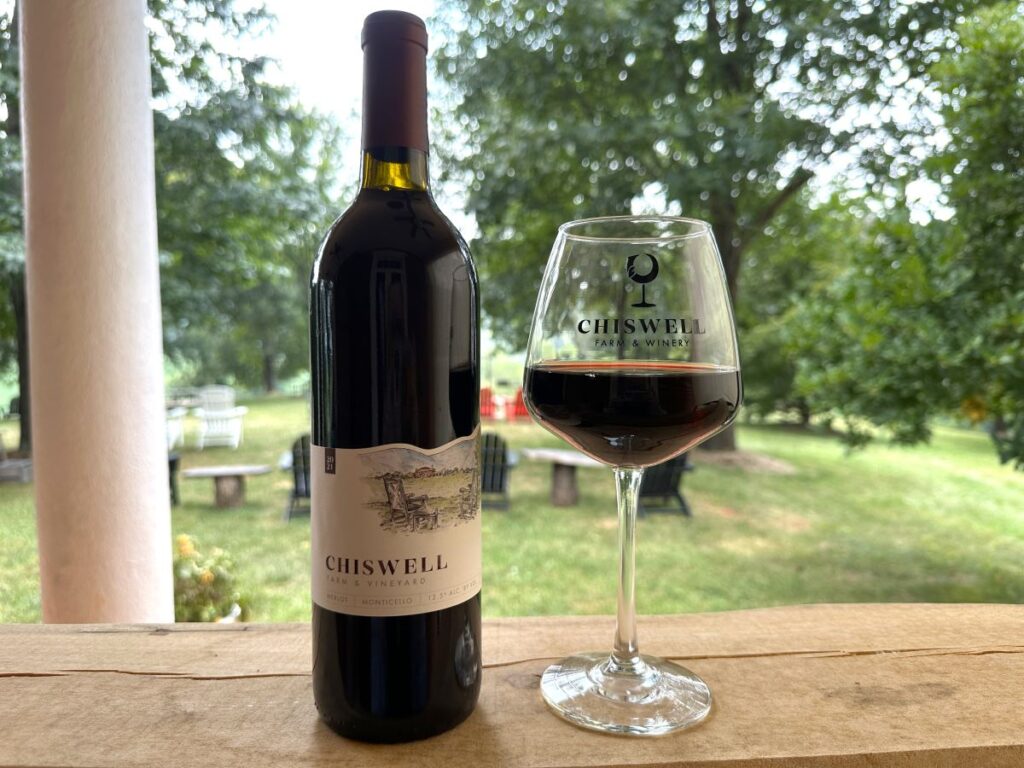 Merlot
With its tasting notes of allspice and nutmeg, our 2021 merlot makes a perfect choice for the start of the holiday season. Kephany also suggests it as part of a unique pairing for fall's first big holiday.
"I will definitely have a bottle of our 2021 Merlot on hand at Halloween just in case I can 'steal' some chocolate from my daughter's trick-or-treat bag!"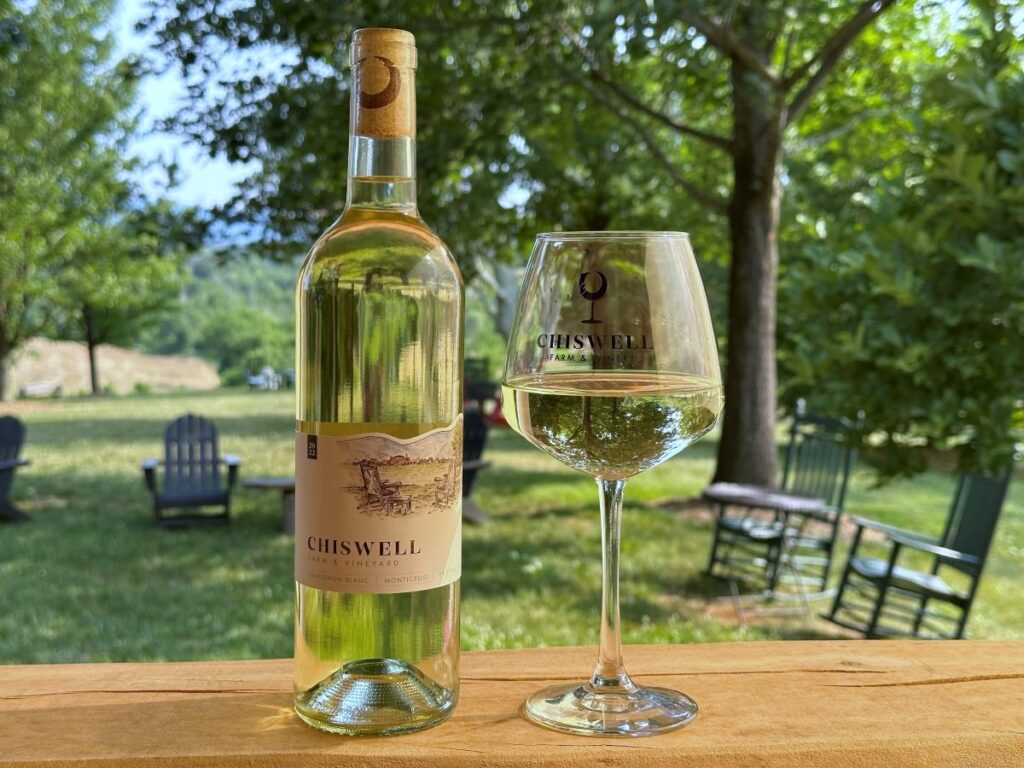 Sauvignon Blanc
When you need a wine as crisp and refreshing as the first days of fall, reach for a bottle of our 2022 Sauvignon Blanc. The tasting notes of tropical fruit add a delightful, lingering hint of summer, and it pairs wonderfully with seafood or fall vegetables.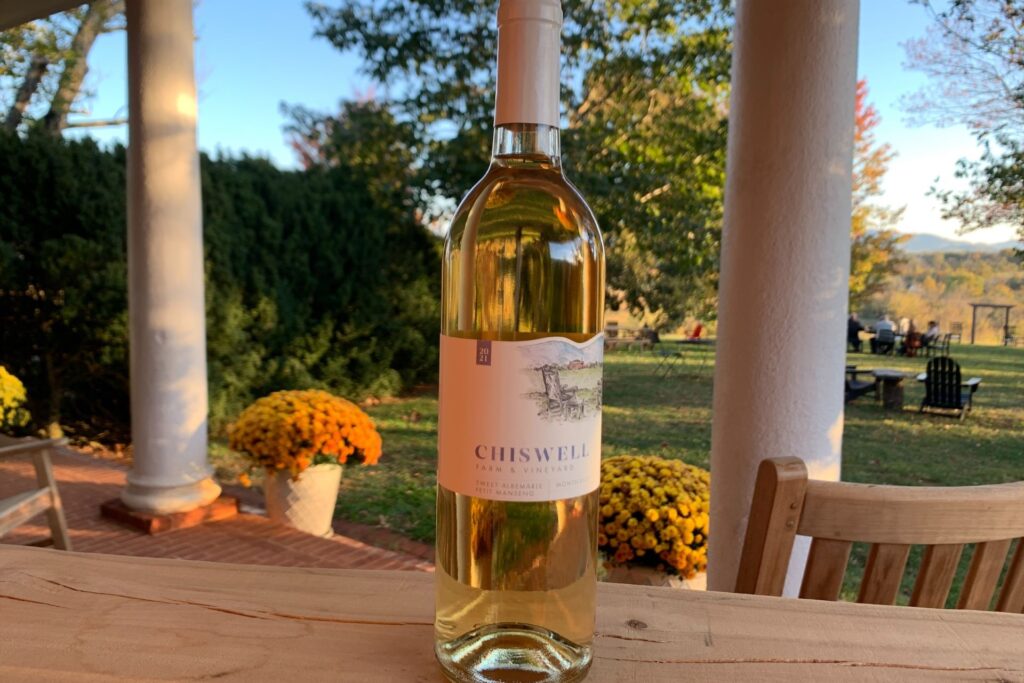 Sweet Petit Manseng
Sometimes you need to match sweetness with sweetness. Our 2021 Sweet Albemarle Petit Manseng makes a perfect dessert wine to pair with fall's after-dinner treats, with its pronounced flavors of guava, coconut, and pineapple.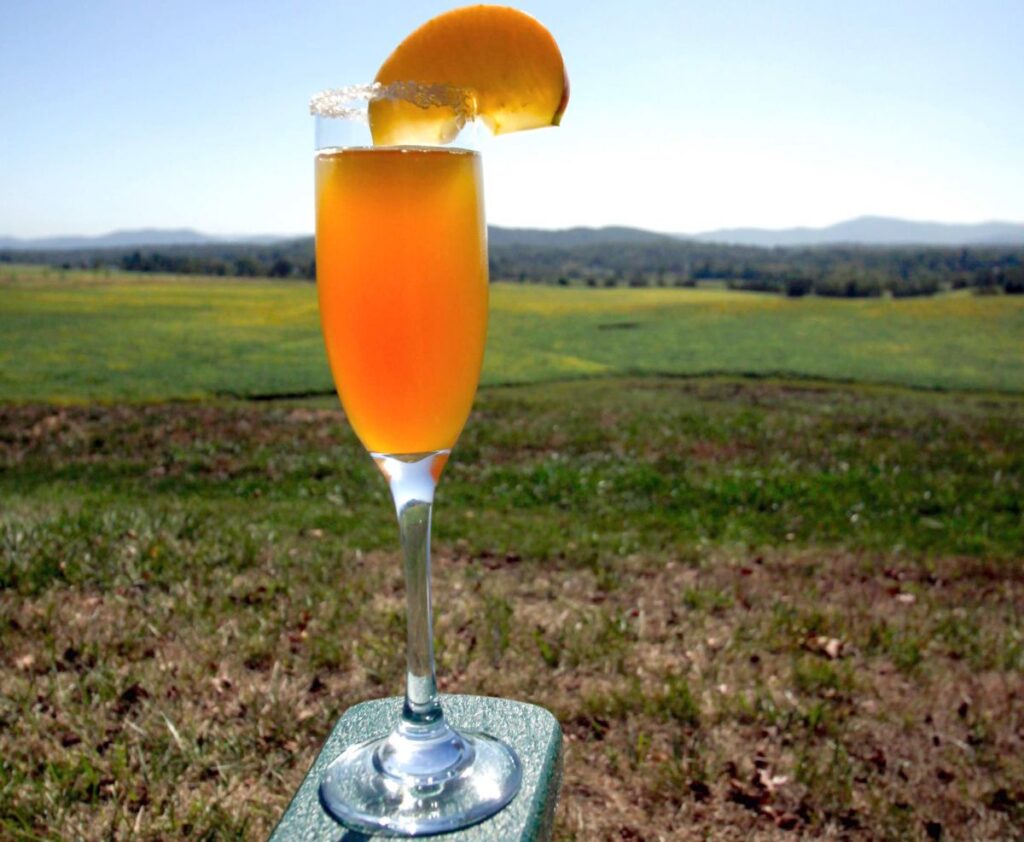 CiderMosa
When fall hits, that first cool breeze feels so invigorating! You just want to celebrate, and our signature specialty drink delivers the effervescence and fresh fall taste you need to do it right.
"It's made with fresh pressed apple cider and our Sparkling Chardonnay, garnished with cocktail sugar and cinnamon on the rim, and topped with an apple slice. Delicious!"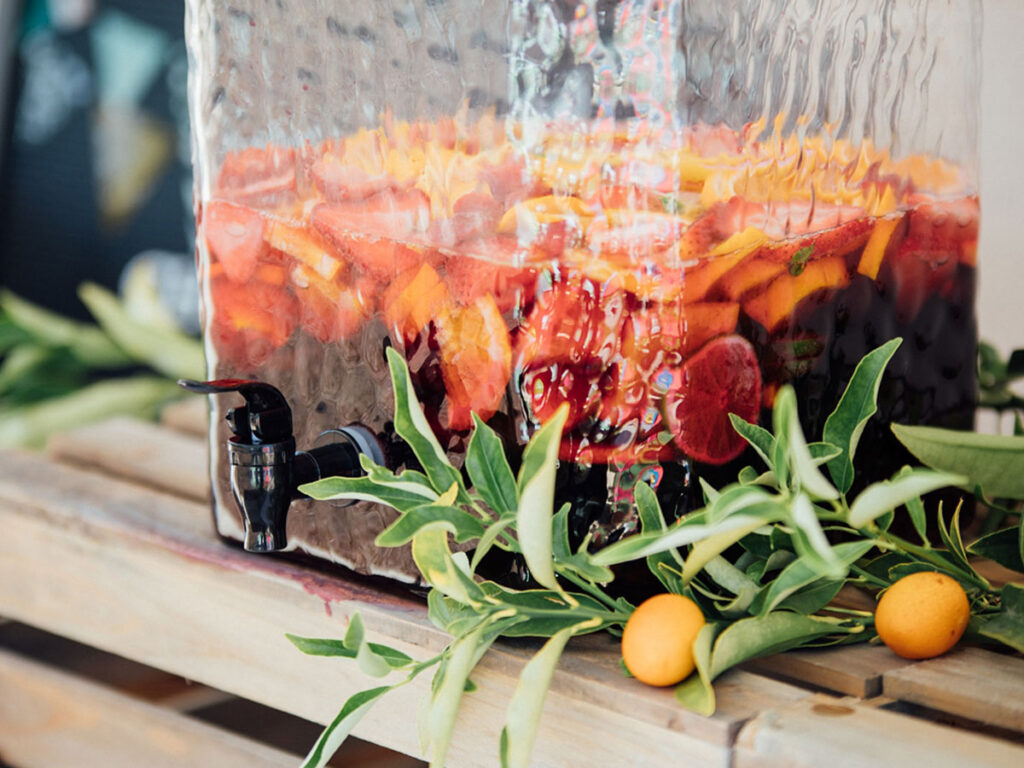 Sangria
Why not bring our wine home and make your own specialty drinks? Sangria is one of our favorites, with many versatile options for using your favorite Chiswell wines.
For the warm early days of fall, a nice chilled sangria hits the spot. Toward the later stages of autumn, when the temperature really drops, you'll want a drink that can warm you up.
Luckily, we have all your sangria recipes covered, including red, white, sparkling, and warm varieties.
---
Bring a picnic and enjoy the best fall wines in the perfect setting to savor the season
At Chiswell Farm & Winery, we have everything you need to make the most of autumn, from award-winning wines to a delicious selection of gourmet snacks and beautiful mountain views. As the leaves turn color and the air cools, we invite you to come spread out on our lawn or cozy up in one of the rooms in our historic estate.
If you still have trouble deciding which wine to choose, we can make it easy for you. Just ask for a tasting flight or a recommendation from our friendly and knowledgeable staff!