Welcome to Chiswell
Greenwood, VA
A historic Jeffersonian estate nestled in the Virginia countryside, Chiswell Farm & Winery invites guests to delight in locally-crafted vintages, panoramic views, and warm hospitality.
Chiswell welcomes guests ages 21+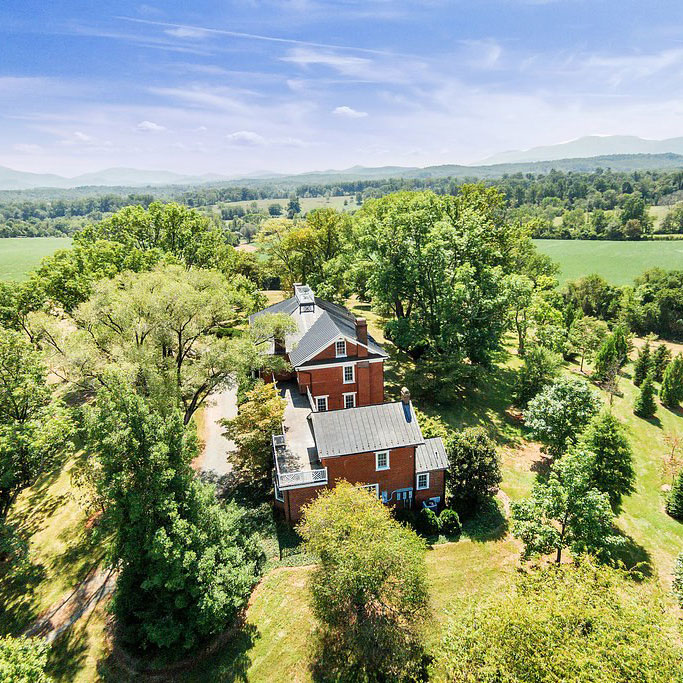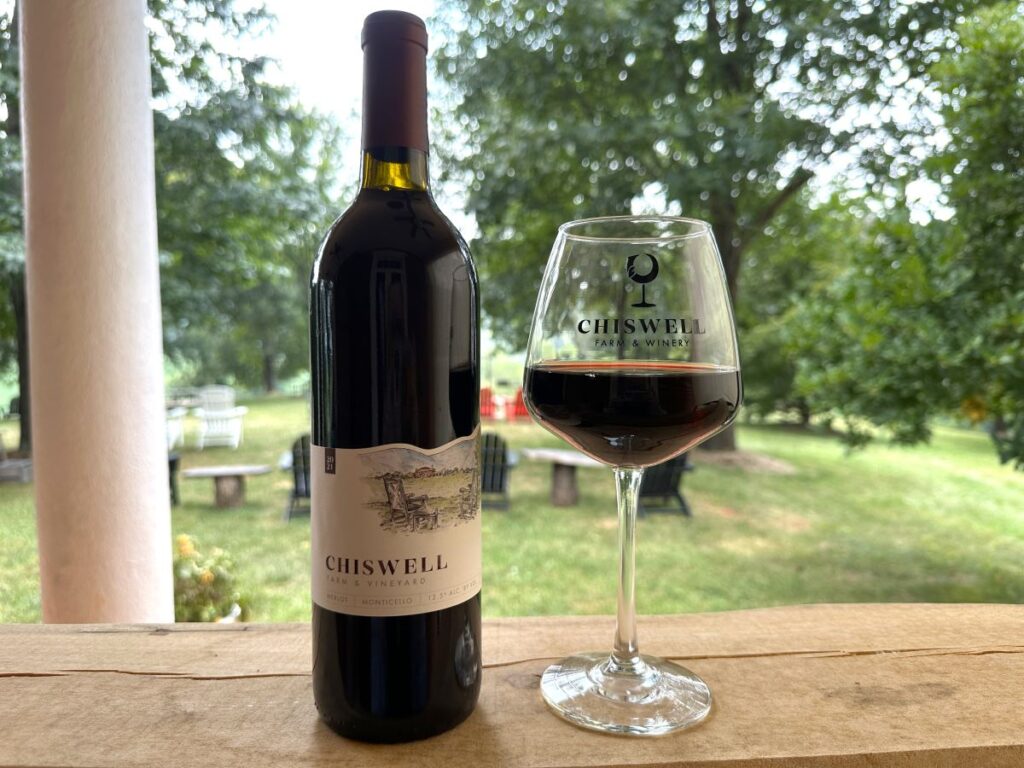 Now Pouring: 2021 Merlot
Our newest wine has arrived at the Big Ash Bar! Its warm spice nose, dark fruits on the palate, and balanced tannin finish make a delicious pair for aged sharp cheddar and gourmet fare. Visit us soon to be one of the first to try this new vintage!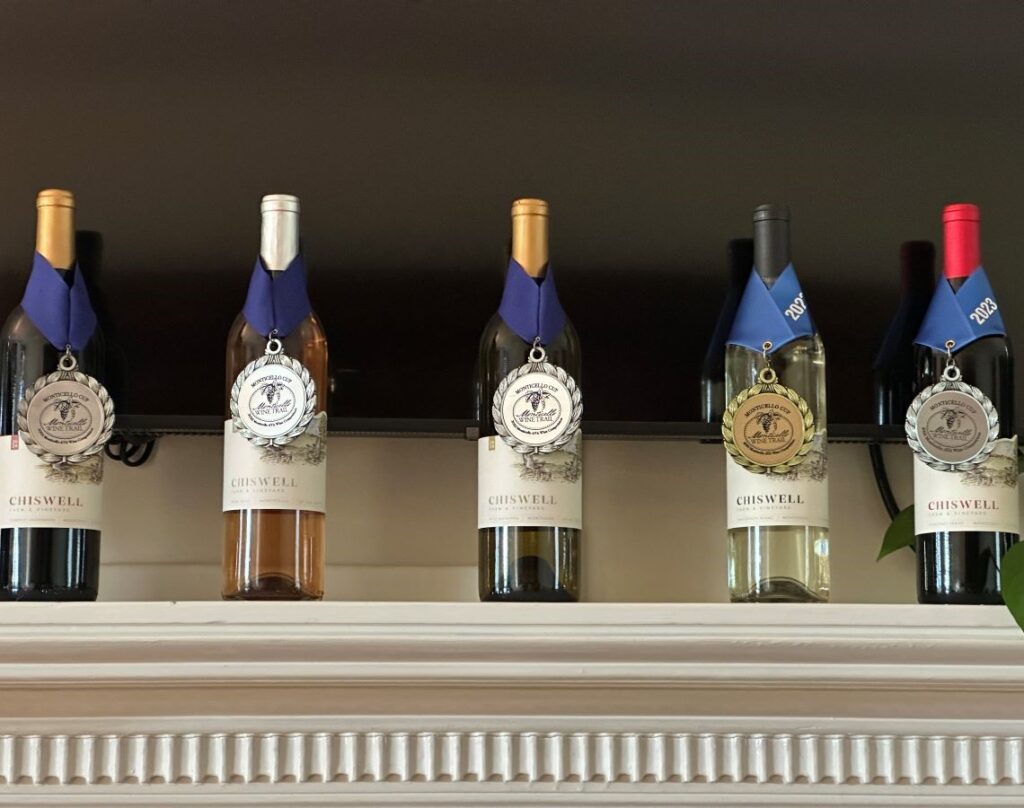 Try our Award-winning Wines
After our two years of friendly competition in the Monticello Cup, we are proud to announce that five of our wines are medal winners! Thank you to the Monticello Wine Trail judges for awarding medals to our 2020 Cabernet Sauvignon, 2020 Rosé, 2020 Petit Manseng, 2021 Cabernet Franc, and 2021 Sauvignon Blanc.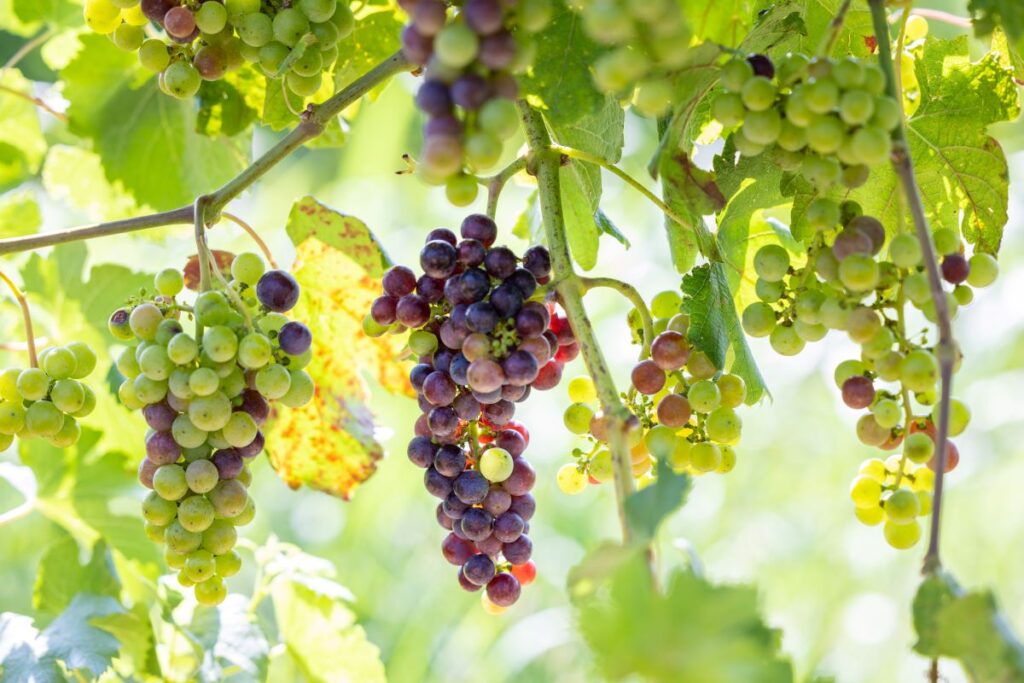 What's Growing
We have a 30+ year history of growing some of Virginia's finest wine grapes right here in Albemarle County. We've been supplying many of Virginia's best wineries with Chardonnay, Cabernet Sauvignon, Cabernet Franc, and Merlot fruit since the mid-1990's from our vineyard planted on Carter Mountain.
In 2017, we planted a vineyard in Batesville and added Petit Verdot, Petit Manseng, and Sauvignon Blanc grapes to our lineup. Our newest acreage of grapes was planted at Chiswell in 2021 and includes Chambourcin, Vidal Blanc, Cabernet Franc, and Petit Verdot.
From the Blog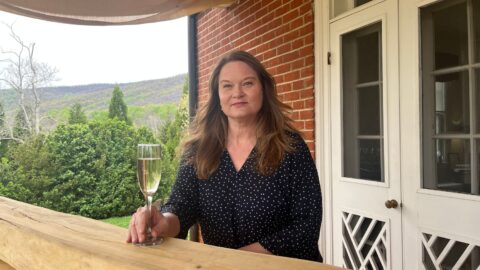 At Chiswell Farm & Winery, we're not just cultivating our vineyard. We're cultivating a community. So as we enter our second full year of welcoming guests, we're excited to introduce…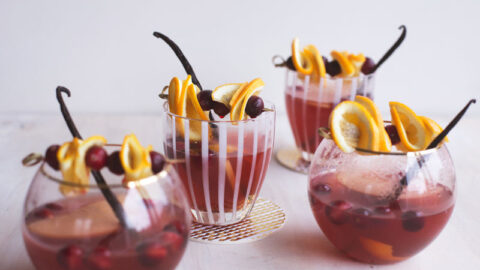 Sangria is a rich and festive drink that complements any celebration. Since it hails from sunny Spain and Portugal, you might think of it as a summertime treat. In fact,…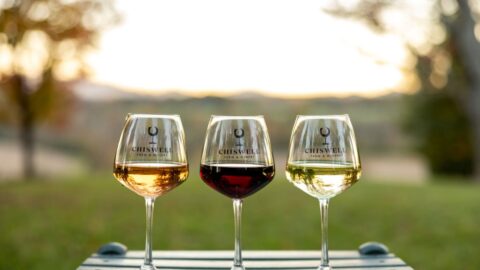 With its fertile soil and temperate climate, Virginia Wine Country is home to dozens of stellar wineries and vineyards. Our Crozet community is particularly special, featuring a stunning array of…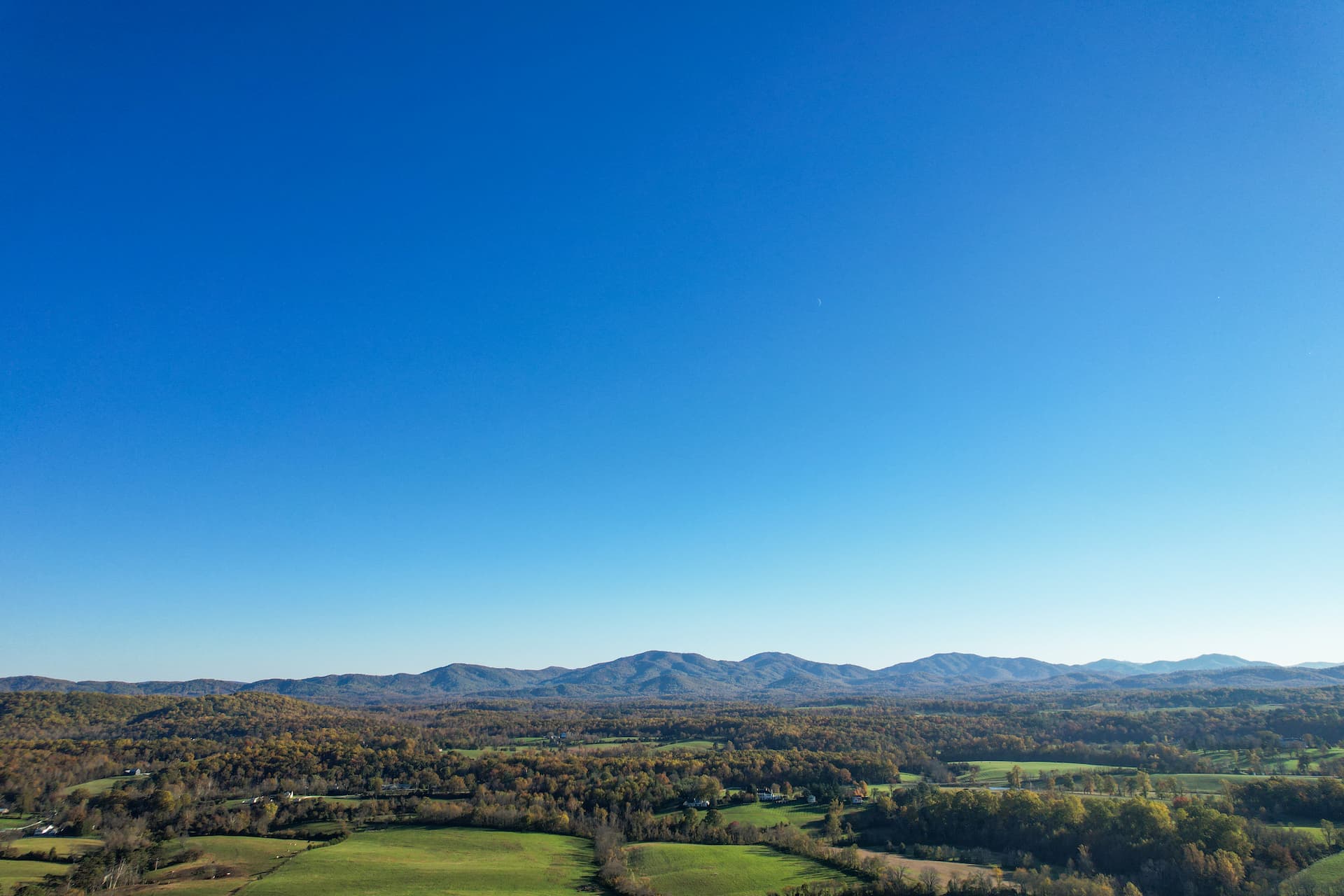 We look forward to your visit!