We love fall at the orchard! Farmer Henry's got the outside scoop on how our favorite fall fruit is developing. We're expecting a great crop this year for all 9 of our varieties. Apples are already starting to reach mature size and color.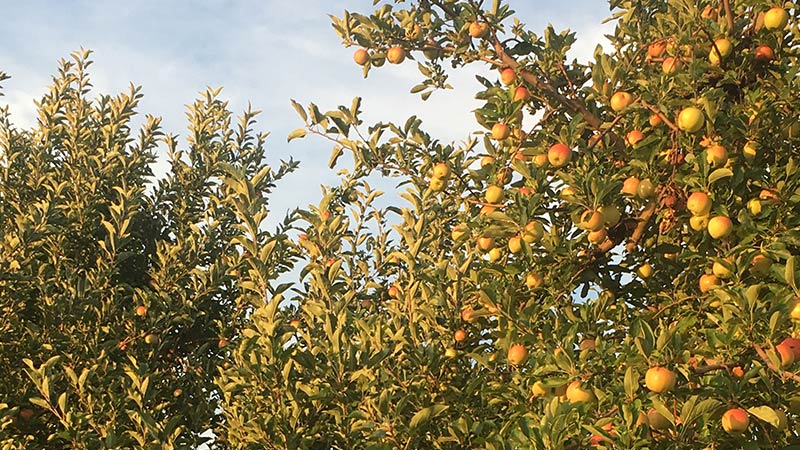 Our Golden Delicious apples still have a bit of growing to do but should be available in October.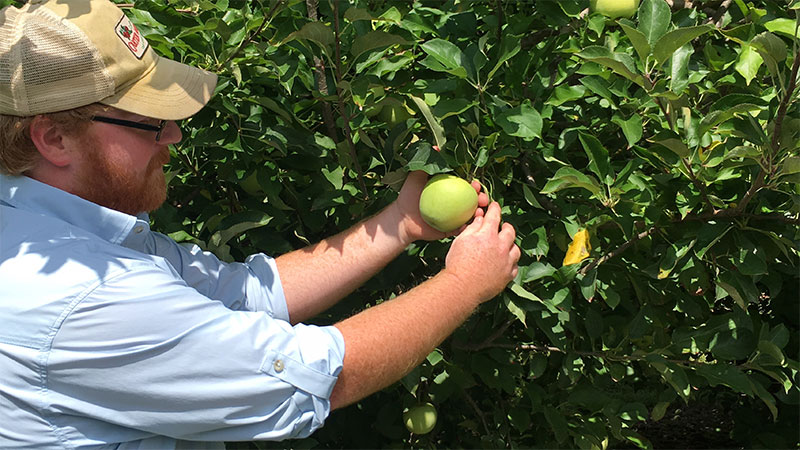 When visiting the farm, please be mindful of the trees. The branches are not always strong, but a broken branch means loss for both us and future customers. Keep a special eye on kids, who may be eager to grab fruit that's not ready yet. Even if you're a frequent customer (for which we are very grateful!), check in with our staff upon arrival so that they can point you to the ripest fruit and best experience at the farm.
Before you visit, you can also check out our tips for apple picking and look for live weather updates on Twitter @CarterMountain.