As we continue making our mark in the Greenwood community, we are eager to welcome Amanda Gough as our Winery & Tasting Room Manager! Amanda brings her extensive experience in hospitality, a passion for fine arts, and a taste for fantastic wine to the Chiswell Farm & Winery family.
The Road to Chiswell
A Crozet native, Amanda is deeply ingrained in the local hospitality industry. From refilling bread and water at dinner tables to executing special events and banquets, she understands what it takes to be a welcoming hostess.
Of all the things she learned during this time, she is the most grateful for having developed a problem-solving mindset. This mindset is incredibly valuable as we continue expanding winery offerings and cultivating our place in the Virginia wine community.
Amanda is also traditionally trained as an oil painter and has extensive experience with charcoal. When asked about her work as a figurative artist, she said, "Art just chooses you. The two constants in my life were always art and hospitality. Growing up, I changed what I wanted to do, but those two always stuck."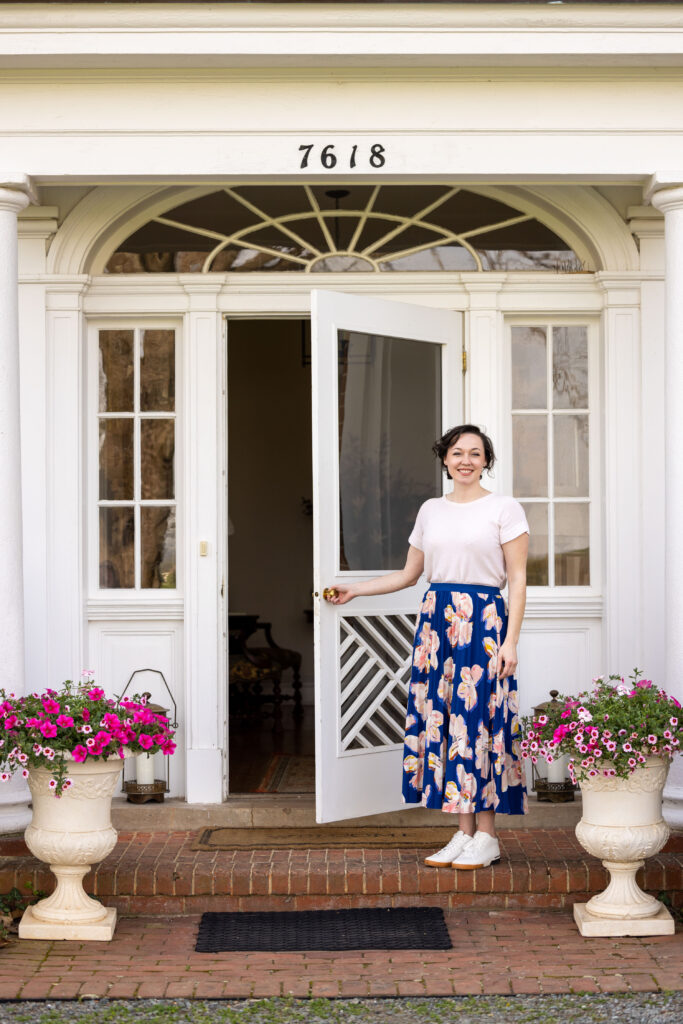 Pursuing a Passion for Wine
The Winery & Tasting Room Manager position presented itself as an opportunity for Amanda to expand her wine knowledge, of which she already had plenty. While growing up, she learned about the delights of food and wine from her mother. This sparked her interest in wine education: a field in which there's always something new to learn or taste.
"Wine symbolizes coming together in an enjoyable time. It also symbolizes an educational moment. I'm learning as much as I can because it never stops and there's always new groundbreaking technologies going into wine…It's the most delicious puzzle you get to drink!"
While wine was already a personal passion for Amanda, her love of the craft was amplified while working as a Beverage Manager for a live music venue in Farmville. Through this position, she attended different wine education gatherings and purchasing meetings to develop her palette. On a personal note, Amanda enjoys acidic, deep, earthy, and bold wines—although it always depends on what she's eating!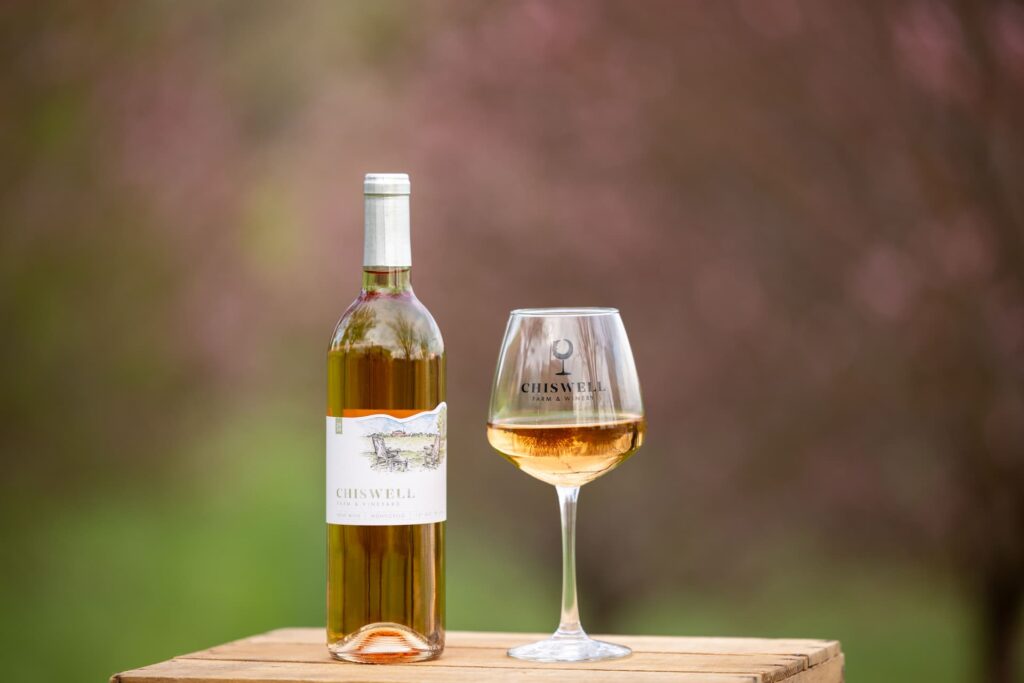 In tasting different wines from all around the world—from Oregon pinot noirs to California cabernet sauvignons and French rosés—she was intrigued by how various agricultural factors contribute to the unique qualities of each vintage. Naturally, this intersects with our family's 30-plus years of experience in growing wine grapes.
"Picturesque doesn't quite cover how beautiful this estate is. It's incredibly charming, elegant, filled with history, peaceful, intimate, and inviting."
Embracing the Chiswell Charm and Community
Amanda's affinity for the arts is what initially drew her to Chiswell. As an Art History major, she has always been interested in historical estates, and Chiswell fit the bill. Of the many things that make Chiswell special, one of Amanda's favorites is that the historical home is completely available to the public.
With multiple indoor sitting rooms, guests can have their own intimate and private space, even when sharing the house with other groups. The ground floor's "Greenwood Room", which features emerald walls, framed botanicals, and a poetic fireplace for rainy days, is one of Amanda's favorite indoor spaces.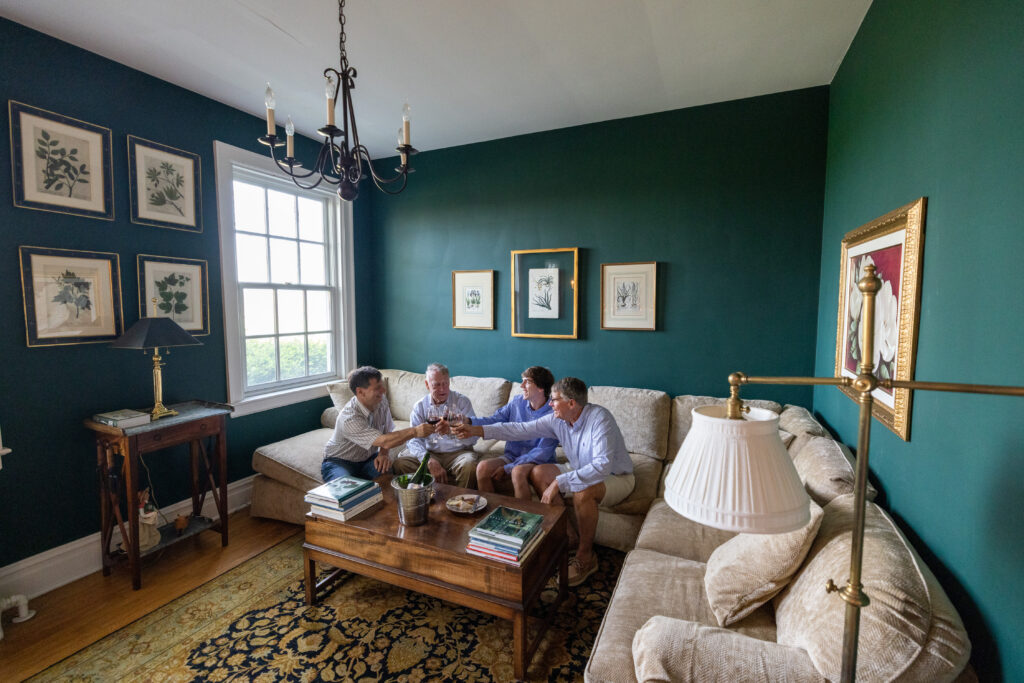 Equally stunning is the beautiful, peaceful environment that is the Chiswell property. With panoramic views and families of birds nesting all around the home, she describes the area itself as a work of art.
In honor of the landscape—and its fortifying beauty being impossible to capture on camera—Amanda is currently commissioned to do a painting of the surrounding property for the winery's tasting room. This painting will be one of the many ways in which she contributes to the unique setting that guests can expect when visiting.
---
"We have the house; we have the food; we have the wine; now we just need the Chiswell family."
Looking at the year ahead, Amanda wants Chiswell Farm & Winery to provide an elevated experience for guests. She understands that for many, day-to-day life can be filled with stress. For that reason, she aims to make the winery a haven for folks to enjoy the people that they're with, the wine that they are drinking, and their free time.