We're so grateful for all of the community support that helped our family farm get through the first few months of the season. Thank you, and we can't wait to see you at the Orchard this summer.
Safety Policies
We are taking the COVID-19 situation seriously and have implemented the following policies for the 2020 season. We appreciate your understanding and cooperation as we strive to comply with state and federal mandates and recommendations and provide the safest experience we can at this time.
Protective Masks
Our staff working inside will be wearing masks in areas where we come into contact with customers.
Disclaimer: We are not air-conditioned, so when temperatures reach 85 or higher, masks become optional for our staff, who are wearing them for hours on end.
Guests and customers are requested to wear masks or face coverings when coming inside our markets, restrooms, or other indoor spaces.
Social Distancing
We ask that you maintain at least 6 feet of social distance between yourself and other parties while you are here.
Regular Sanitation
Our staff is sanitizing high touchpoints, including door handles, picnic tables, restroom fixtures, etc. every hour. We ask that you do your part by making sure you remove your trash from tables. And please call our attention to any areas that seem to need a little love!
Sorry, No Pets Allowed
We have made the difficult decision to no longer allow pets on our property. There are several reasons for this.
We have been certified in our growing practices by several local, national, and global organizations. These certifications do not permit animals in our growing areas.
While most pet owners are good owners, we've had a lot of issues with dogs being off-leash and uncontrolled. We also end up cleaning up after a lot of dogs whose owners don't take on that responsibility. We've also seen a lot of owners who let their dogs sit on our picnic tables. We are trying very diligently to keep our facility clean and sanitary, especially this year.
No Outside Food or Drink
Food and beverage may not be brought in.
Cool off with soft-serve ice cream: order your favorite flavor at the window and enjoy your cup or waffle cone while seated in the shade of our pavilion. We also sell bottled waters, ciders, fudge, and of course our homemade cider donuts.
The Bold Rock Tap Room is currently open Wednesdays through Sundays. You may purchase hard cider to-go or to enjoy on-site. ABC Law does not permit any other alcohol on our property.
Prince Michel Winery is no longer on site.
PYO Fruit Pre-pay
We are not weighing any fruit this year to minimize contact.
You will pre-pay for pick your own fruit, and we provide the container. We are not permitting any bags or baskets from home. If you are picking fruit, please leave your backpacks, purses, or tote bags in the car as they are not permitted in the orchard.
Please follow all signage and instructions from staff.
For pre-picked fruit, we have them conveniently packaged in many quantities, from "just a few" to "a whole bunch"!
Limited Event Capacity
We are limiting the number of folks participating in our events this year, including our children's programs, evening music series, and special events. Most events are by ticket only; see our calendar for details for each event.
---
Please review all of our visitor guidelines before your visit.
---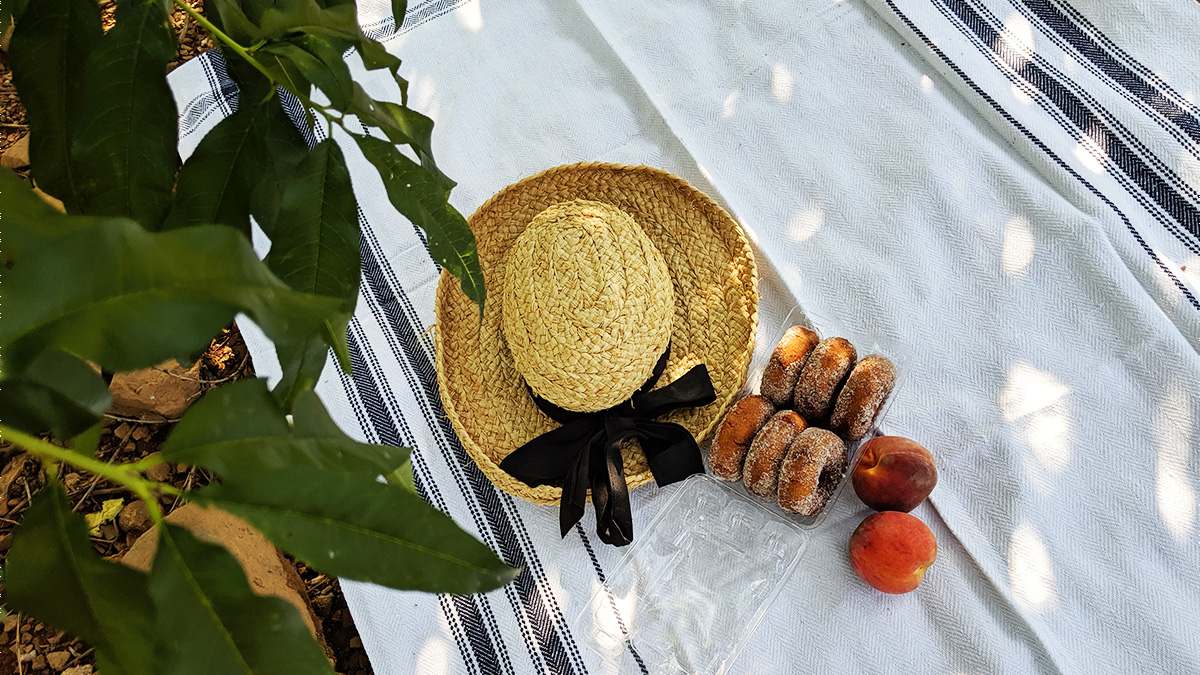 Pick Your Own
View today's picking availability or stay tuned to our Facebook page for updates.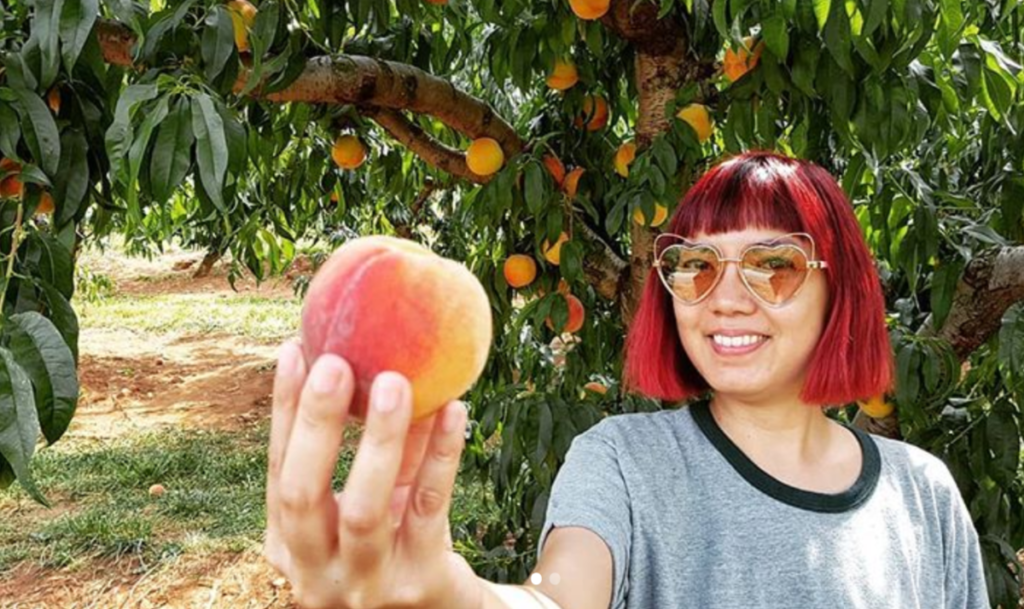 Peaches
Our homegrown peaches are available for both pick-your-own and ready-picked.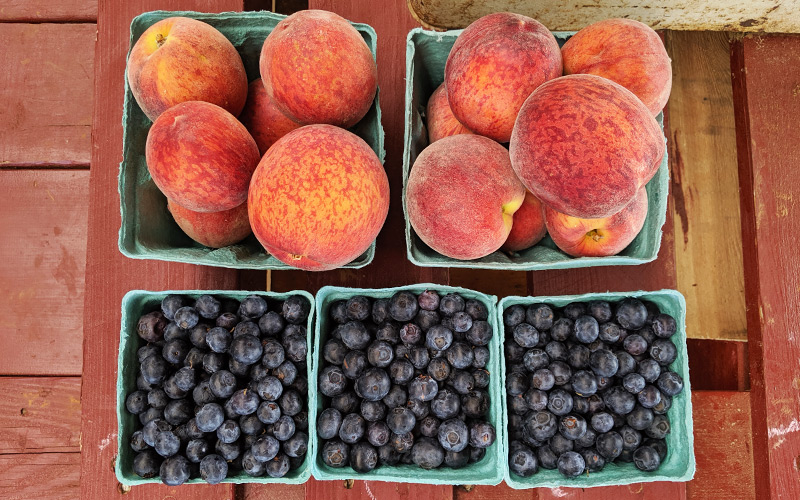 Blueberries
Pick-your-own blueberries are finishing up, pick 'em before they're gone.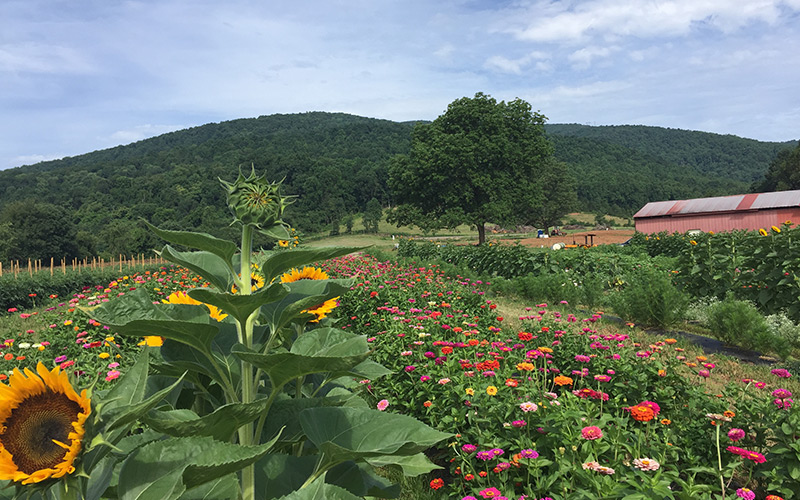 Flowers & Veggies
Our flowers are starting to bloom and the veggies are nearly ready for harvest.
---
Outdoor Summer Events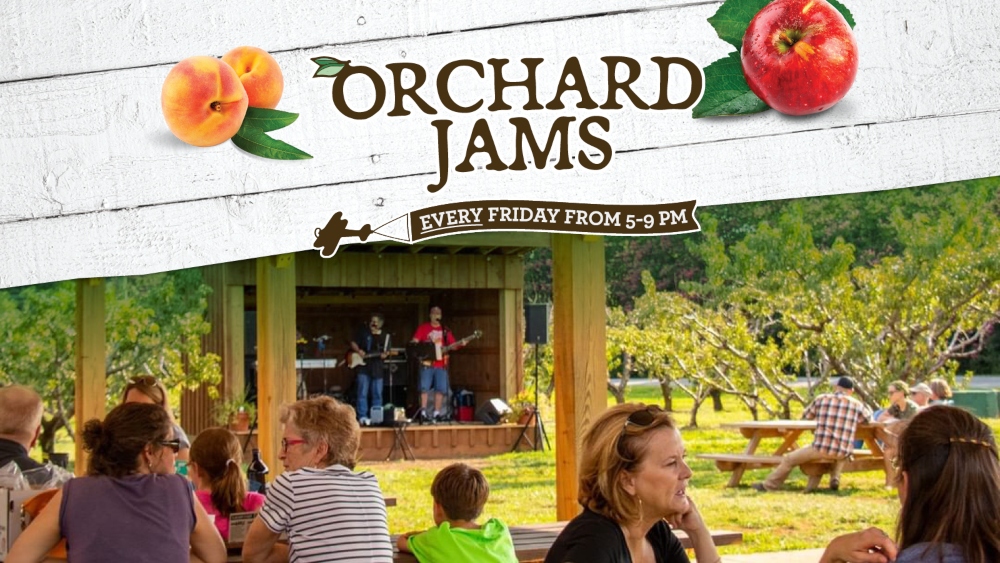 Orchard Jams
Join us on Fridays for great live music, refreshing craft hard cider, and delicious eats. No advance registration is required, but we reserve the right to cut off admission if we reach capacity.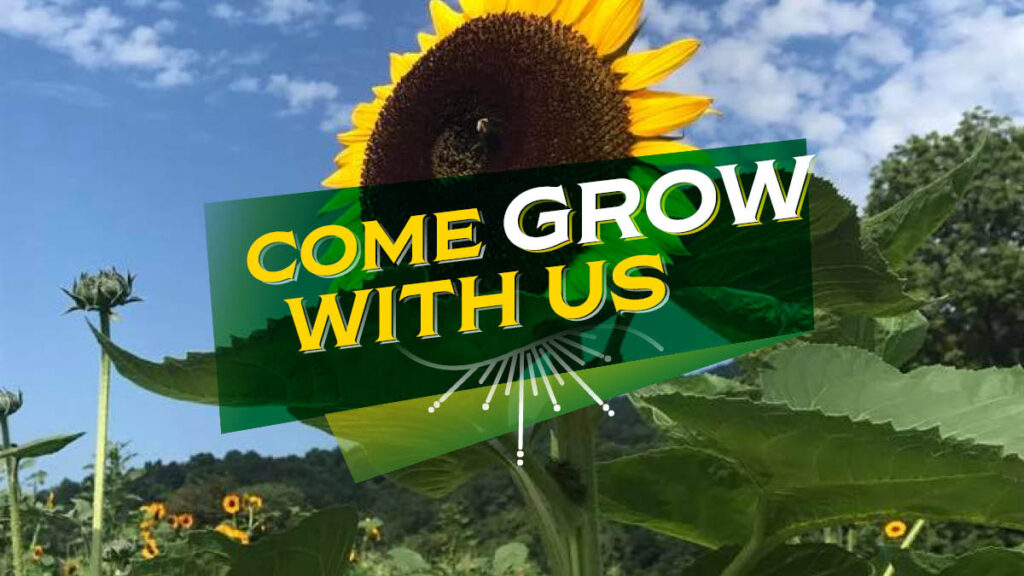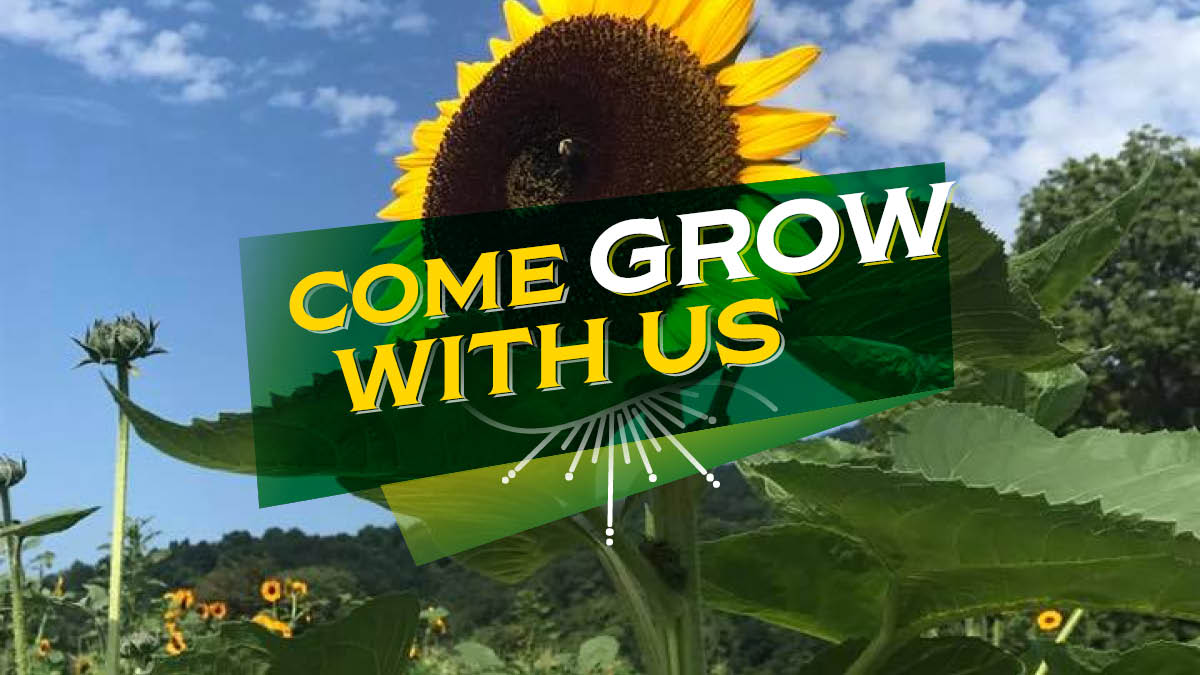 Come Grow with Us
Our weekly summer children's program will take place on Tuesdays & Wednesdays. We've put additional health precautions in place, including advance registration to limit the size of sessions. Get your tickets here, space is limited.
---
Curbside Pickup
We understand that even with certain precautions in place, many members of our community may not yet feel safe going out and about. For this reason, we are now offering curbside pickup for cider donuts, baked goods, ready-picked fruit, gifts, and more.
Call the Farm Market at 434-823-1583 and we'll help you put together an order.