Are you visiting Charlottesville and not sure how to make the most of it? Or have you been living in town for a while, and you're finally ready to explore what our area has to offer? Either way, we've got you covered with must-include entries for the ultimate Charlottesville bucket list.
Monticello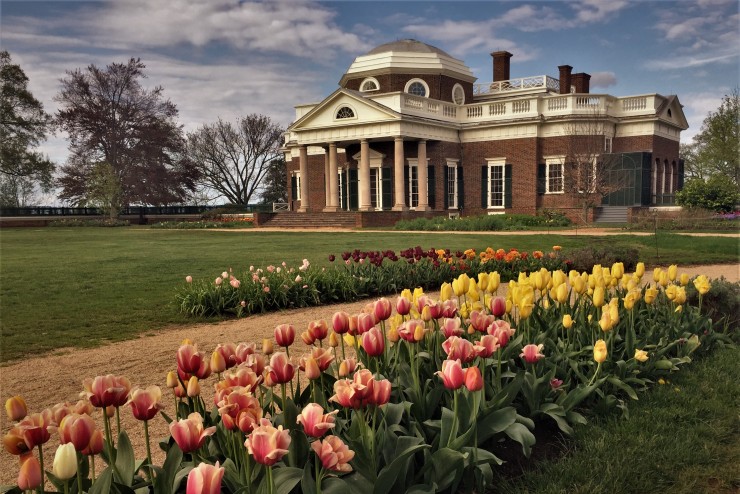 Thomas Jefferson's life is intertwined with Charlottesville, from his birth in Albemarle County through his founding of the University of Virginia. Just two miles outside of town and next door to Carter Mountain Orchard, the home and estate he spent much of his life designing is open to the visitors.
Thanks to the Thomas Jefferson Foundation's careful curation, you can experience the rich and complicated history of one of America's founding fathers. The historic home, beautiful gardens, exquisitely presented exhibits, and activities for all ages are just a few of the reasons half a million visitors come to see Monticello each year!
Monticello Wine Trail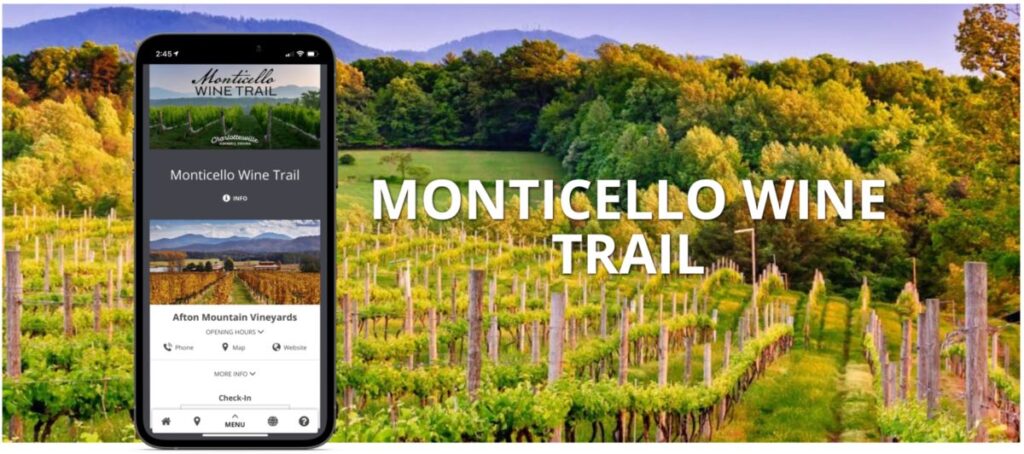 The area surrounding Charlottesville is home to over 40 Monticello Wine Trail wineries. This association of viticulturists work to fulfill Thomas Jefferson's vision of Virginia wines taking their place among the greatest wines in the world. Most of the venues are open year-round. All provide a sumptuous experience of Central Virginia's wine country, with its rolling hills and wines of national and international acclaim.
We encourage you to wander this trail at your leisure, and of course to make our sister venue, Chiswell Farm & Winery, one of your stops!
Downtown Mall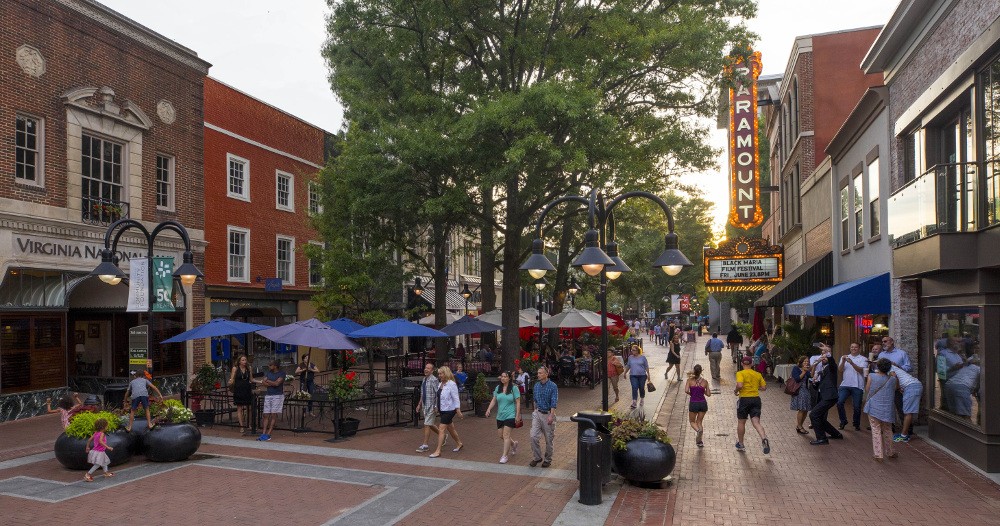 When Charlottesville converted eight blocks of its downtown into a pedestrian mall in the 1970s, few could imagine how it would reshape the city for generations to come. The Mall is the place to be. It gives locals and tourists alike a chance to walk, socialize, and share a meal or drink, all in a space designed for that decidedly old-fashioned and charming way of getting around: with our own two feet!
Whether you come to dine, shop, or people watch, there are endless chances to enjoy yourself. It's impossible to picture Charlottesville without the mall—and no visitor should miss it.
Fridays After Five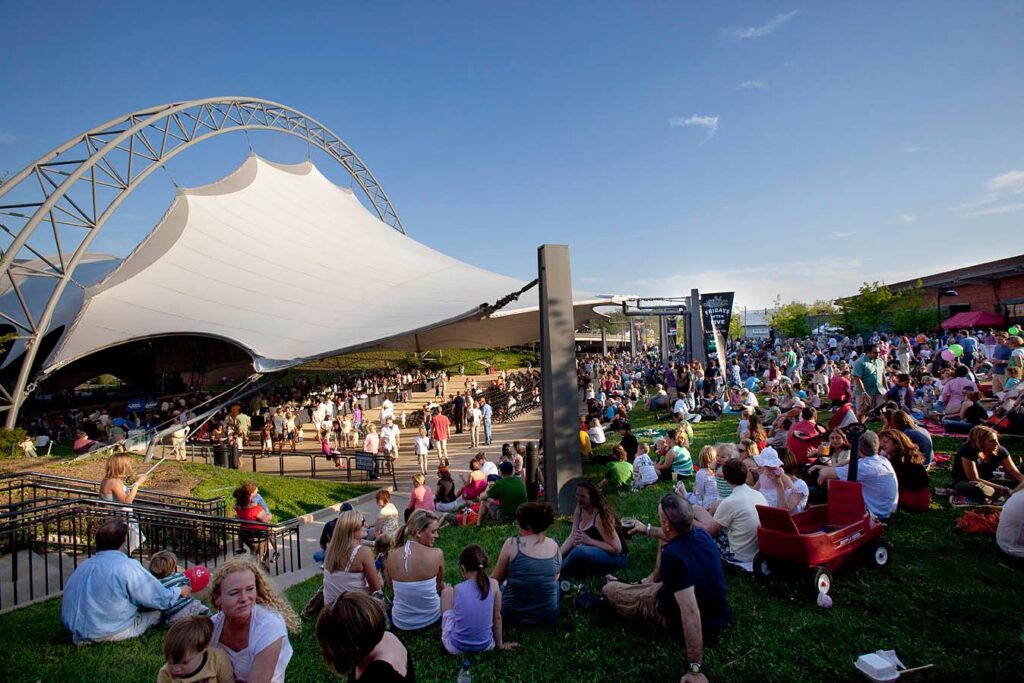 The Downtown Mall also hosts one of Charlottesville's premiere community events. The Fridays After Five concert series takes place each Friday, from mid-April through early September. Gather by the stage under the pavilion's soaring white cover, take a seat in the grass, or just let the sound come to you from a spot halfway down the mall. There's no wrong way to enjoy music or to mingle with the community that turns out. Oh, did we mention the shows are free?
Of course, if live outdoor music is your jam, you can also come to Carter Mountain Orchard for our Wind Down Wednesdays and Thursday Evening Sunset Series!
The Paramount or The Jefferson
When you want to soak up a little culture in Charlottesville, you don't have to look far. Between the Paramount and Jefferson theaters, you're spoiled for choice. The Jefferson boasts "the best live music in Charlottesville," and the Paramount offers all things arts: plays, book events, stand-up comedy, classic movies, talks, concerts, and more.
No visit to artsy Cville is complete without a show at one of these historic venues!
Charlottesville City Market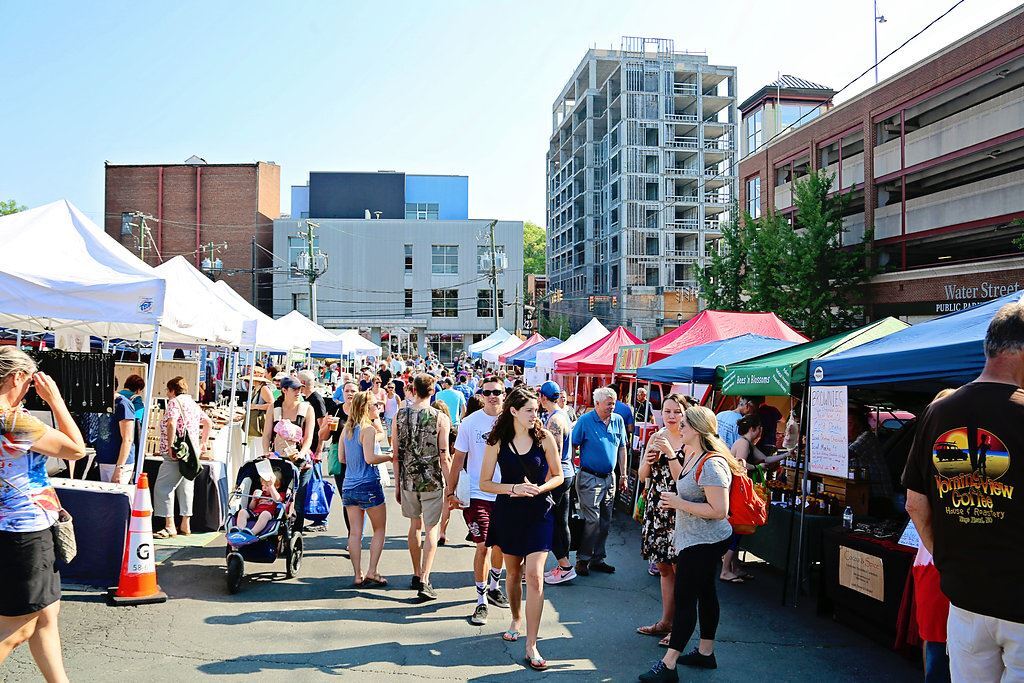 For a friendly bustle and a basketful of local food, look no further than the Charlottesville City Market. Hosted right beside the Downtown Mall on Saturday mornings from April through December, this farmer's market has something for everyone. Fresh produce? Check. Local crafts, tacos, treats, and a generous helping of live music and impromptu conversations? Yup. From newborns in slings to octogenarian grandparents, you can find everyone mingling between its stalls.
You can find us there, too, offering your favorite in-season orchard fruits, plus pies, apple cider donuts, and more!
Riverview Park
While amazing hikes and natural spaces surround town (like the iconic Humpback Rocks,) Charlottesville boasts wonderful in-town options, too. Among the best is Riverview Park. With miles of tree-lined paved trails on one side of the river, and an unpaved trail on the other, this park is fantastic for a walk, a bike ride, a bit of bird or turtle watching, or a playground visit with the kids. If you visit during the summer, you can also rent a kayak or tube from Rivanna River Co. for a lazy river float!
Ix Art Park
The Foundation behind Ix Art Park dubs its indoor exhibit, The Looking Glass, a "permanent immersive art experience," and we think that's a pretty good way to capture the entirety of this fascinating Charlottesville fixture. Nestled among restaurants, a brewery, and a sake distillery, Ix Art Park provides an expansive public space festooned with thought-provoking art installations.
You can come any time to enjoy a picnic and a stroll among the art. You can also buy a ticket for The Looking Glass or attend one of the park's many free scheduled events. There's a Saturday farmers market, a Thursday Sunset Market for local crafts and food, the chance to make your own art with free supplies provided Thursdays through Sundays, plus plenty of other chances to explore the world of creativity.
The Rotunda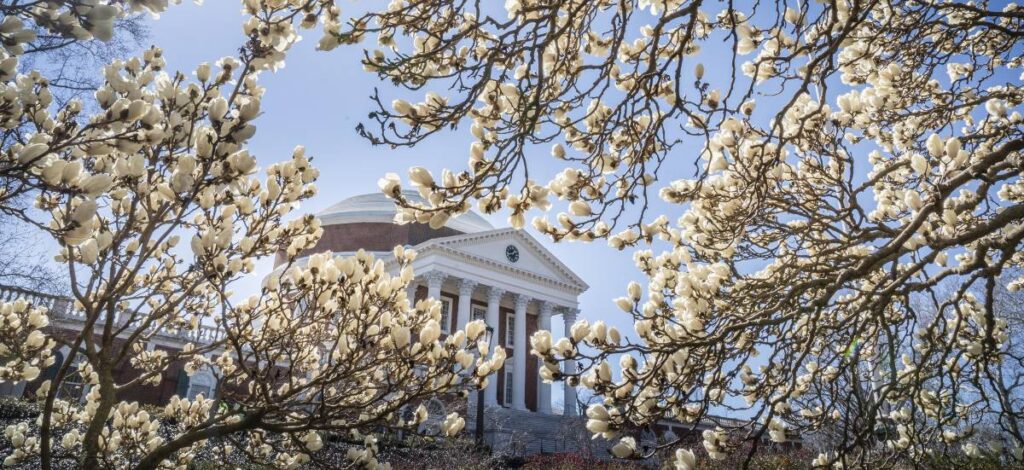 As the most striking building on UVA's beautiful grounds, the Rotunda is well worth your time. Designed by Thomas Jefferson in 1821, the building offers several unique architectural spaces, including the famous and spectacular 'dome room'. There's plenty to see when visiting UVA. Just be sure to save time on your Charlottesville bucket list for an exploration of this one-of-a-kind building as it enters its third century as a local and national icon.
Carter Mountain Orchard
We started our list of things to do at Monticello, and we're ending right next door! Carter Mountain Orchard is open year-round for family fun, and we're pleased to offer you many special events and activities: seasonal celebrations, summer evenings filled to the brim with good music and wine, and of course the chance to pick your own apples and peaches when they're in season.
Prefer a more relaxed outing? Just stop in the County Store & Bakery for some ready-picked fruit, Carter Mountain Wine, and bakery treats. You're always welcome to spread out a blanket and enjoy the best view of Charlottesville. (With a side of our famous apple cider donuts!)
---
There you have it—our top picks for your Charlottesville bucket list. We're grateful to be part of a community with so many memorable things to do!