It's time to wrap up another phenomenal season of gatherings at Carter Mountain Orchard! Thank you to all the families and friends who made amazing memories with us this year. We love sharing crisp apple crunches, donut smiles, and unforgettable sunsets with you.
Powered by the Sun
This year, we completed a new sustainability project with Sigora Solar—a huge undertaking! Our solar array now produces enough clean energy to grow and harvest over 1,400,000 apples. As a farming family, we're closely connected to nature and want to ensure we can depend on it for generations to come.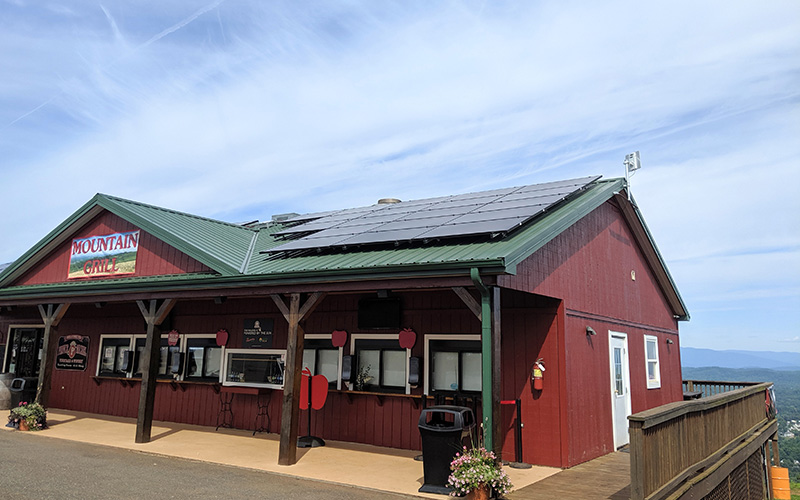 "Pack" Your Own at the Farmer's Market
For the first time, we set up shop at the Charlottesville City Market. We love it when visitors c'mon up the mountain, so we decided to return the favor and come right to you!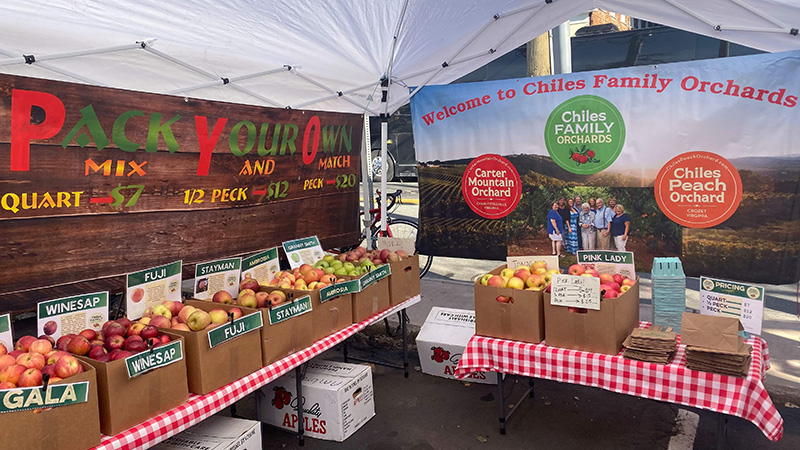 Winding Down on Wednesdays
We enjoyed relaxing on Wind Down Wednesdays, a new signature event. Charlottesville sunsets and acoustic serenades provided a serene backdrop for a mid-week unwind. Keep an eye out for Wind Down Wednesdays starting back up in late May 2020.
With scenery like this, it's not difficult to capture great moments. Check out the top photos taken at Carter Mountain Orchard on Instagram!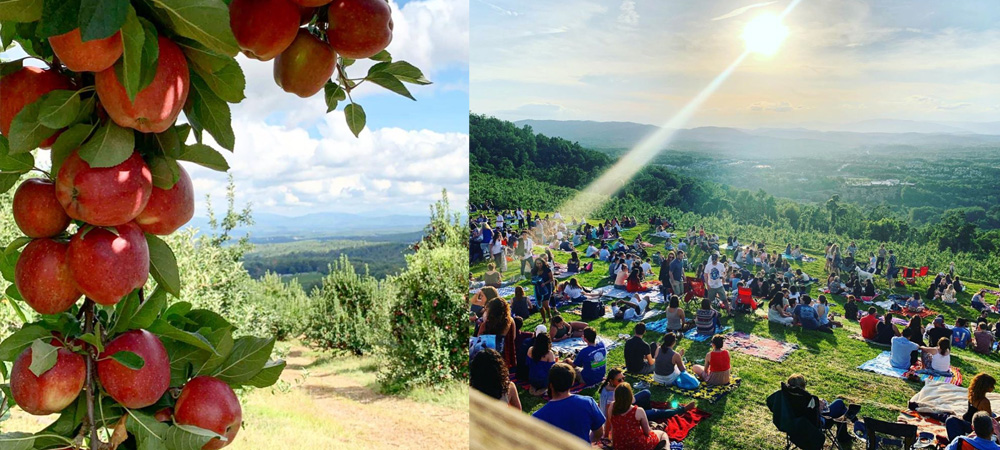 Rain or shine, we'll have a good time!
We're always looking for ways to make the orchard as welcoming as possible. The stone terrace we added last year, as well as our pavilion, continue to allow visitors to enjoy their outing even through the summer heat and surprise showers.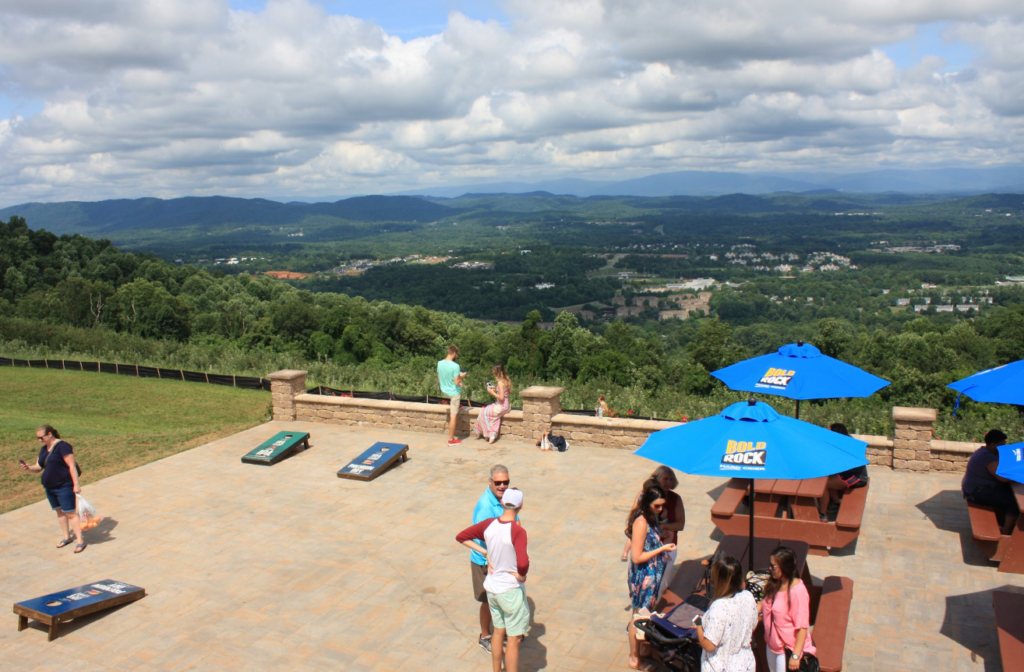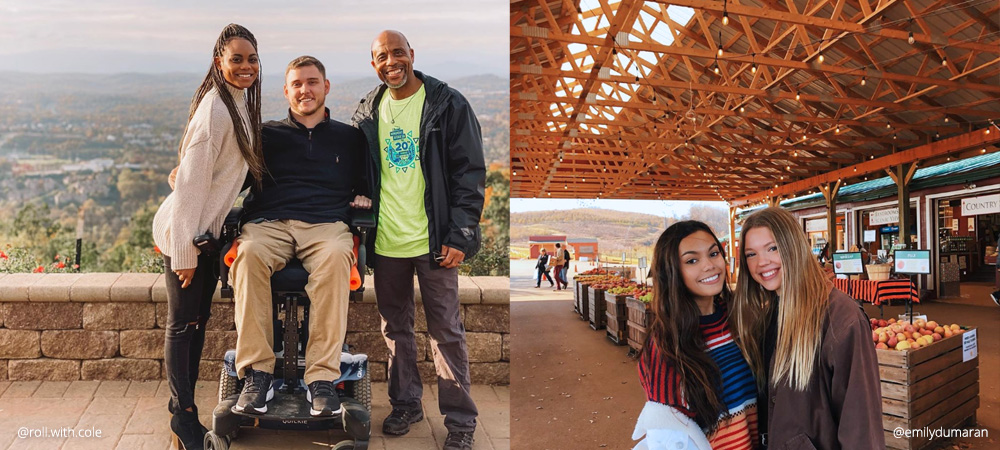 Recognition and Awards
Check out what folks have been saying about Carter Mountain Orchard:
"We had an amazing time with the family! Beautiful location, amazing scenery and the best apples we have ever tasted! Definitely coming back, it will be a family trip we are going to be taking annually."

Richard A. via Facebook
"We had a great time picking apples and eating their delicious warm apple donuts. We are from Texas and I am craving those donuts already! It was a cold morning and their hot apple cider hit the spot."

Bridget B. via Facebook
---
Though our 2019 visitor season has come to a close, farming never stops. We'll be hard at work over the winter to ramp up for next year. Our (barn) doors open up again on March 27, 2020!