If you asked our visitors to pick our most delicious offering, our apple cider donuts would surely be near the top of every list. With a dusting of cinnamon and sugar on the outside and that soft, chewy interior, it's easy to see why they're a fan favorite. If you're looking for more ways to enjoy this treat, try a unique recipe that uses cider donuts or find a pairing that brings out the best of its flavor.
Though our homemade cider donuts are easy to freeze and enjoy later, a creative dessert can be a crafty and delicious solution to leftovers. From savory to extra sweet, our apple cider donuts can be transformed to fit a party of one or to feed a crowd.
---
Apple Cider Donut Ice Cream Sandwich
Transform your apple cider donut with just a slice down the middle and a scoop of ice cream.
Cider donuts classically pair with a good scoop of our Country Store & Bakery's soft-serve vanilla ice cream, but if you're enjoying your treat at home, you might want to try another flavor. Caramel, cranberry, or chocolate ice cream sandwiched by a cider donut create a flavor combination you'll have to have a bite of.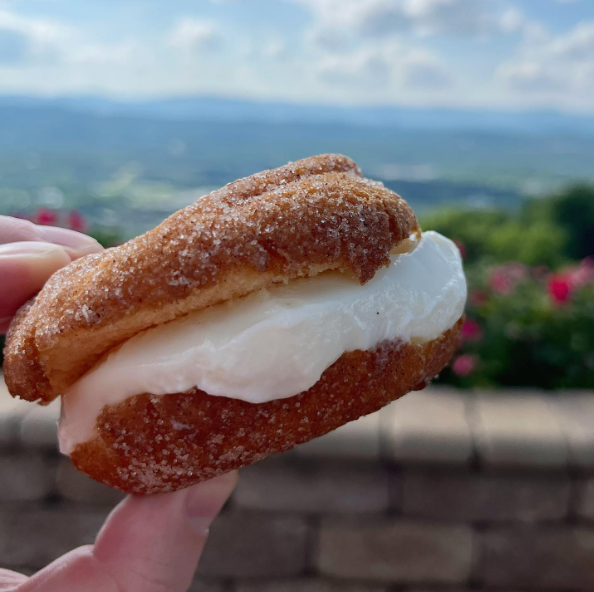 ---
Apple Cider Donut Cake Pops
This recipe that uses apple cider donuts is fun to make with the whole family, and they can turn just a few cider donuts into a treat to share with a crowd.
Crumble apple cider donuts into a bowl.
Fold donut crumbles and white chocolate ganache into a batter.
Chill mixture until firm.
Scoop out and form into even-sized balls.
Roll donut balls in cinnamon sugar.
Add a toothpick or bamboo skewer for a cake-pop look, or serve them without the stick as donut holes!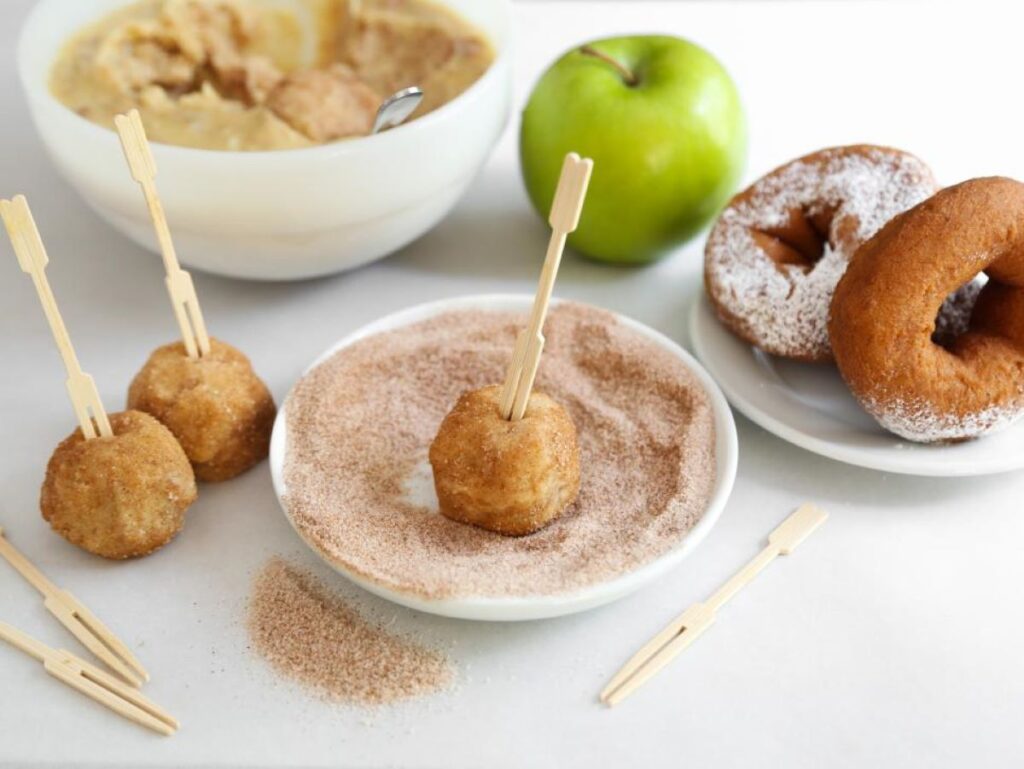 ---
Donut Sundae
Chiles Peach Orchard's donut sundae is a can't-miss variation on the classics. Dip your donut or mix it in to make that perfect bite of apple cider donut and soft serve for this incredible duo. It's quick, easy, and so, so good.
If you're making one at home, just put together some ice cream, whipped cream, and a cider donut. Don't forget the seasonal fresh fruit from the orchards on top!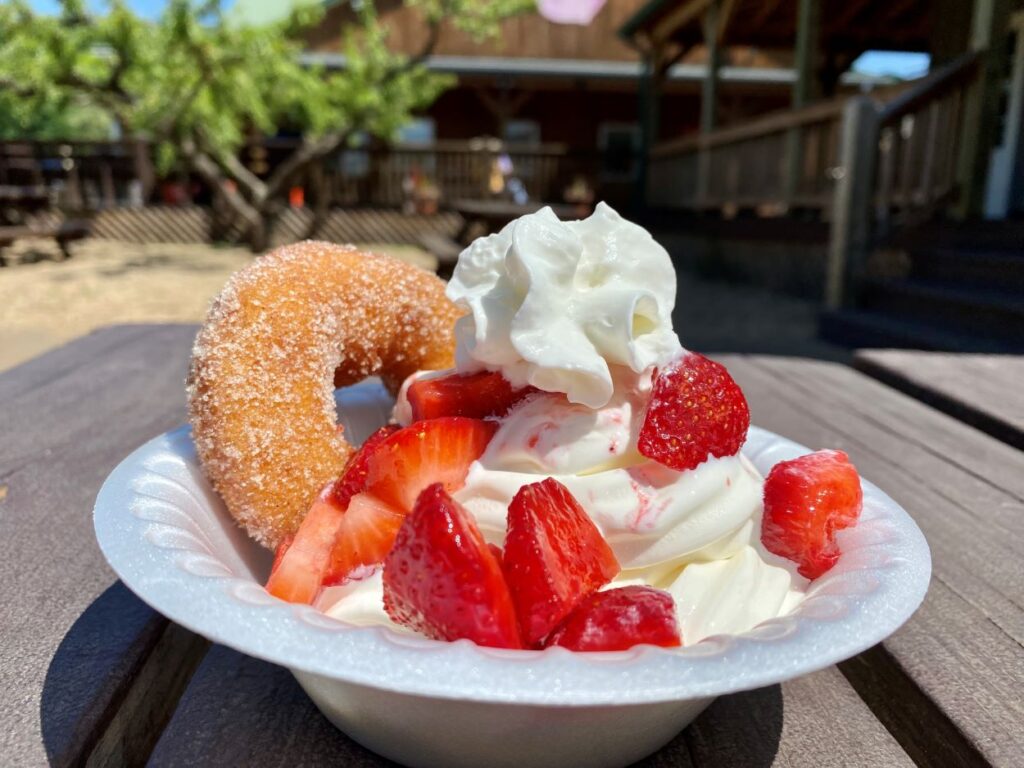 ---
Waffled Cider Donuts
Another easy and delicious option to spice up your apple cider donuts is to throw them under a waffle iron. With its crispy edges and easy excuse for more maple syrup, this recipe can be enjoyed in the morning or as a special snack!
Place your cider donuts in a waffle iron.
Let press until well-toasted.
Serve with syrup or powdered sugar.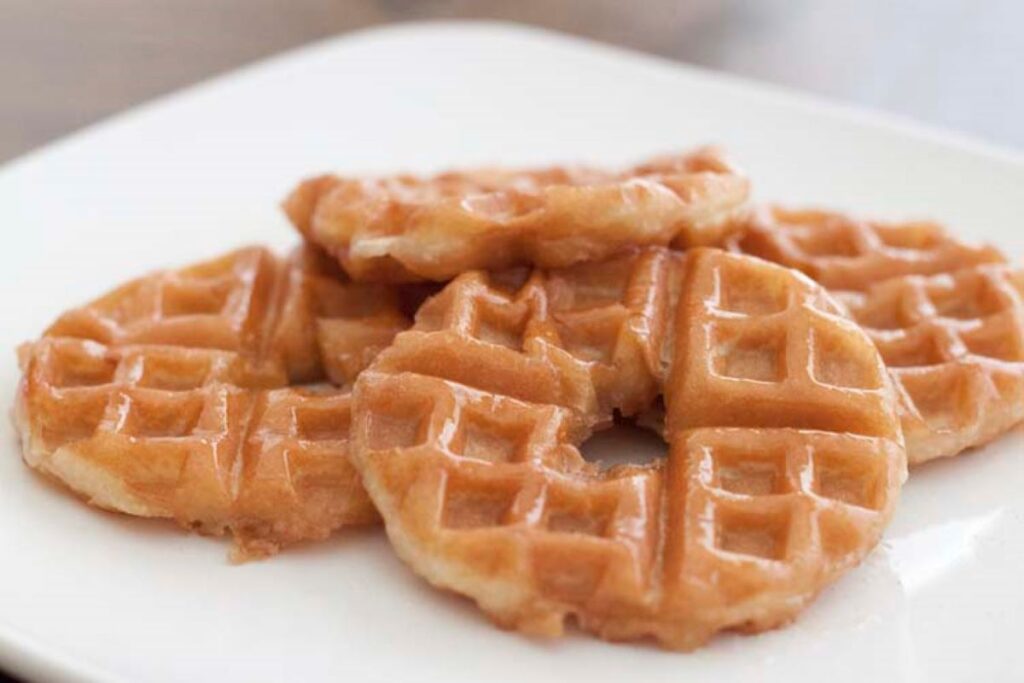 ---
Cider Donuts Dipped in Cider
One of the simplest and most satisfying ways to enjoy one of our apple cider donuts is to pair it with its flavorful companion, apple cider.
Take a trip up the mountain to dunk your cider donuts in a hot cup of Carter Mountain Orchard's apple cider in the colder months, or have it on the side of one of our cider slushies in the warmer months.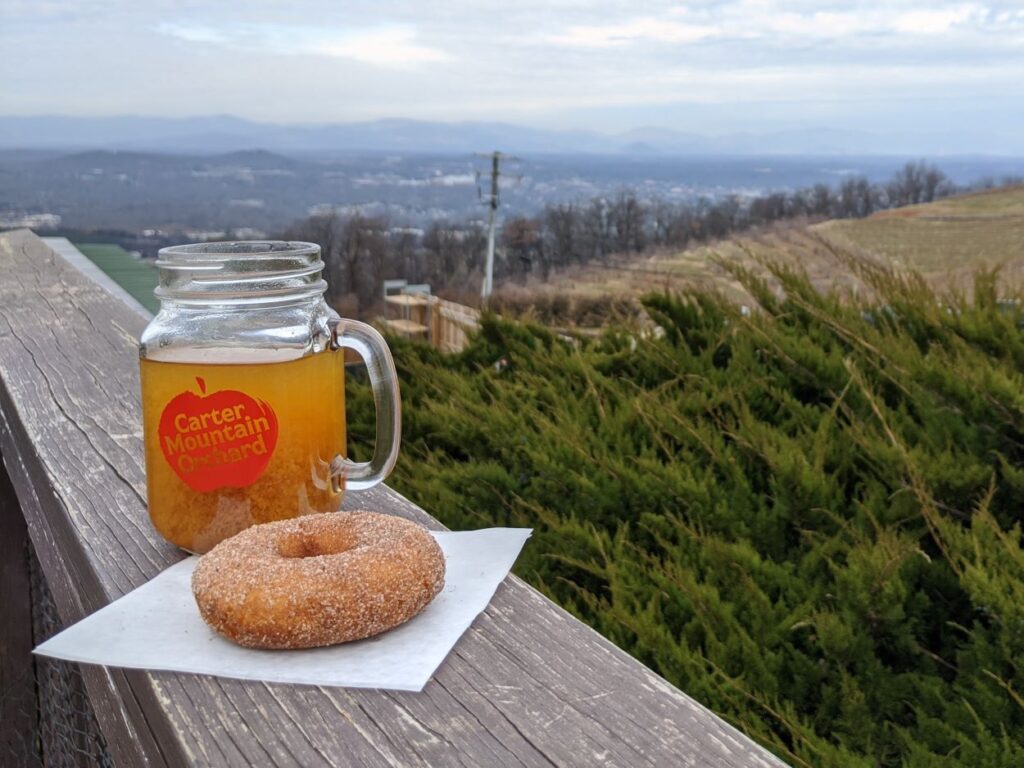 ---
Cider Donut Bread Pudding
An inviting bowl of bread pudding is sometimes all you need to turn a good day into a great one. This warm, gooey recipe that uses apple cider donuts is packed with an amazing apple cinnamon flavor.
Lucky for you, we've perfected this dessert. Follow our cider donut bread pudding recipe to make this amazing treat.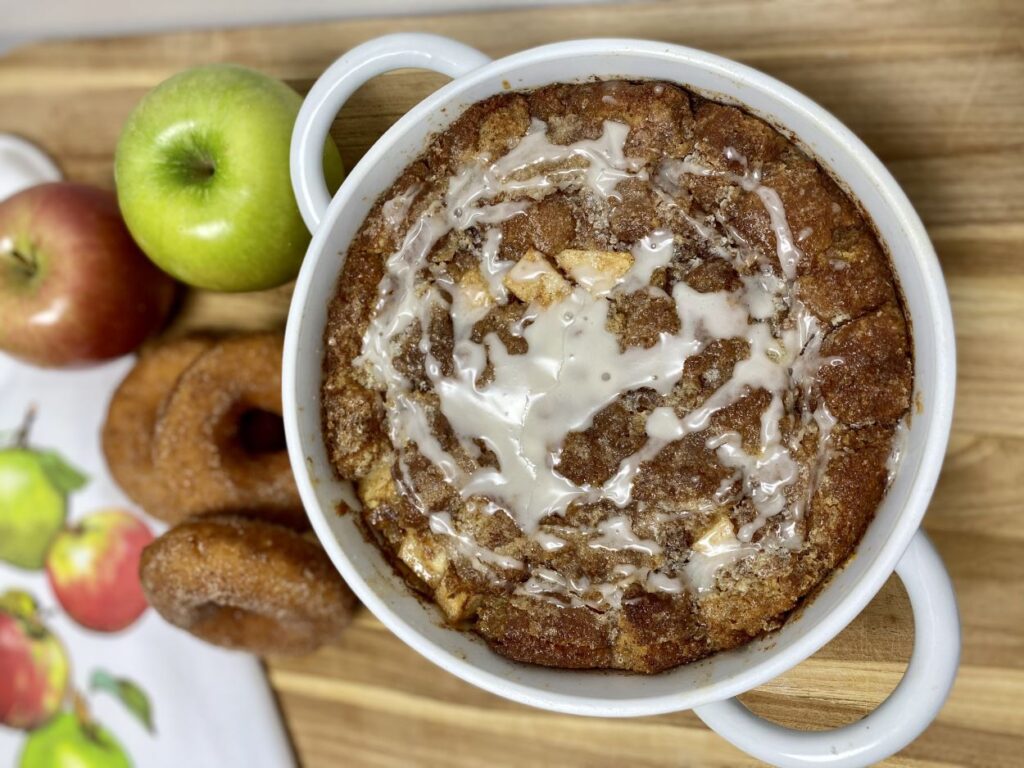 ---
Cider Donut Tiramisu
Cider donut tiramisu offers another fun take on a classic dessert. With this recipe, you can jazz up day-old donuts in an elegant, tasty way!
Dunk a donut (or two) in hot coffee and place in a stemless wine glass or bowl.
Top with whipped mascarpone and whipped cream.
Garnish with cocoa powder, cinnamon, and chocolate sticks.
---
Cider Donuts Smeared with Apple Butter
Maybe you're looking for a simpler way to shake things up?
Nothing pairs better with our apple cider donuts than a nice, creamy slathering of our Chiles Family Orchards apple butter. If you're looking to branch out into more fall flavors, try our rich and scrumptious pumpkin butter.
A good tip for this dessert is to heat up your apple butter and toast your donut.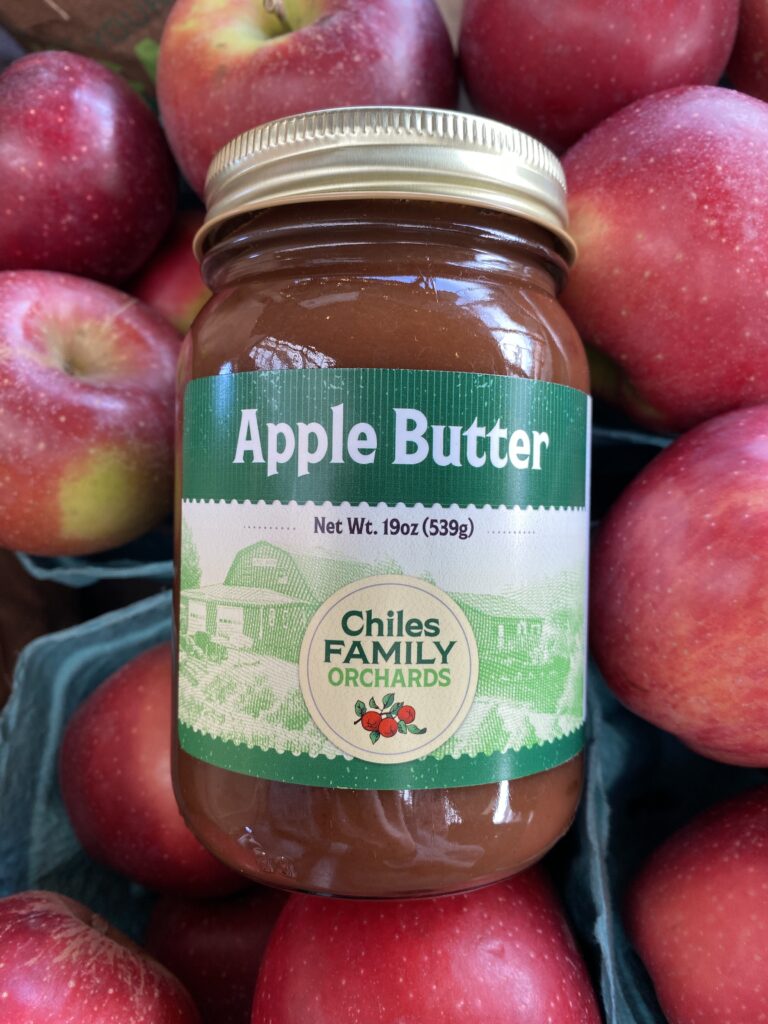 ---
Apple Cider Donut Panini
If it's time for lunch, you're in luck! An especially creative recipe that uses cider donuts is this cider donut panini. Your friends will thank you on your next lunch date for introducing them to this savory and sweet combination.
Cut your apple cider donut in half.
Spread ricotta cheese, a drizzle of honey, and some cinnamon onto one side.
Line the other donut half with a few apple slices.
Cook apple cider donut sandwich in a panini press until golden brown.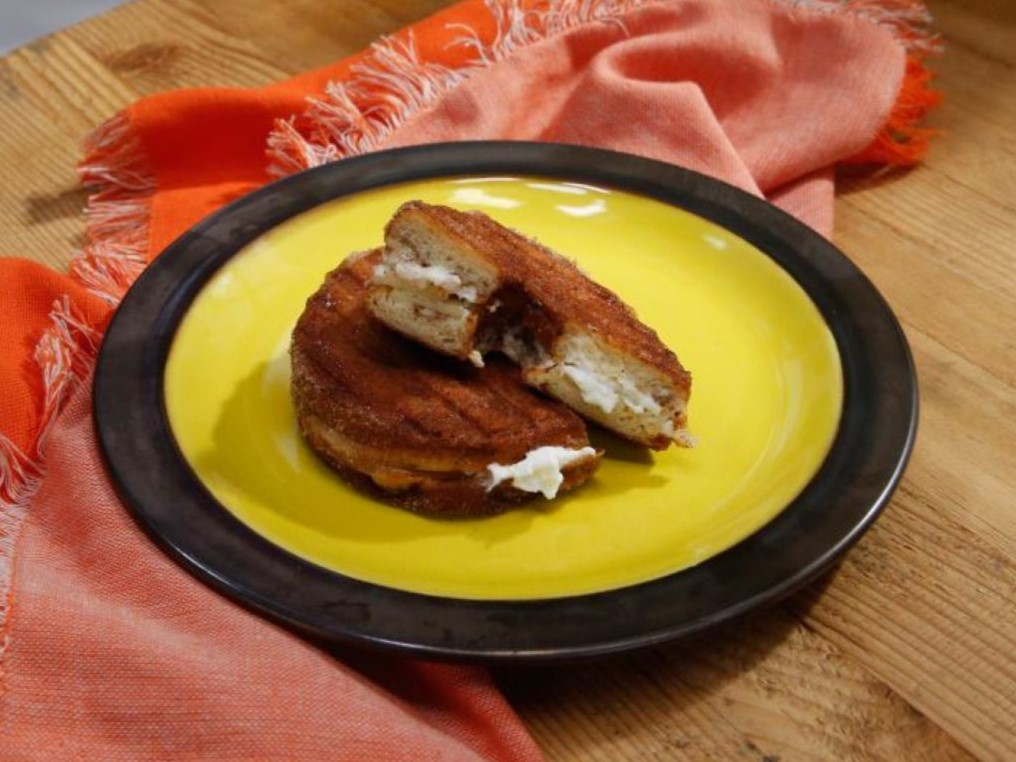 ---
The Classic
Last but certainly not least, we can't forget that our apple cider donuts are delicious all on their own. We make our cider donuts fresh daily for visitors to enjoy. One bite and you'll immediately know what all the fuss is about.
This must-try treat is sure to be a highlight of your visit to Carter Mountain Orchard, Chiles Peach Orchard, or the Charlottesville City Market.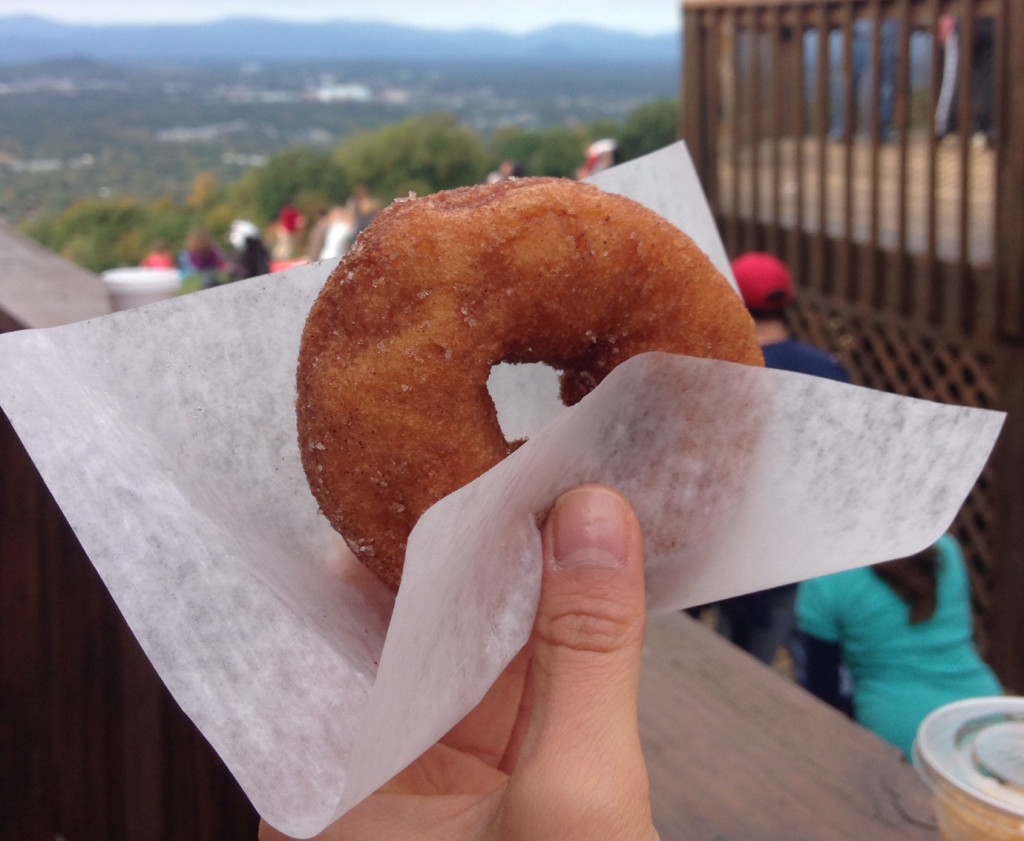 ---
After trying these cider donut recipes at home, make sure to tag our Instagram page (@cartermountain) to show off your tasty treats.