Back to Calendar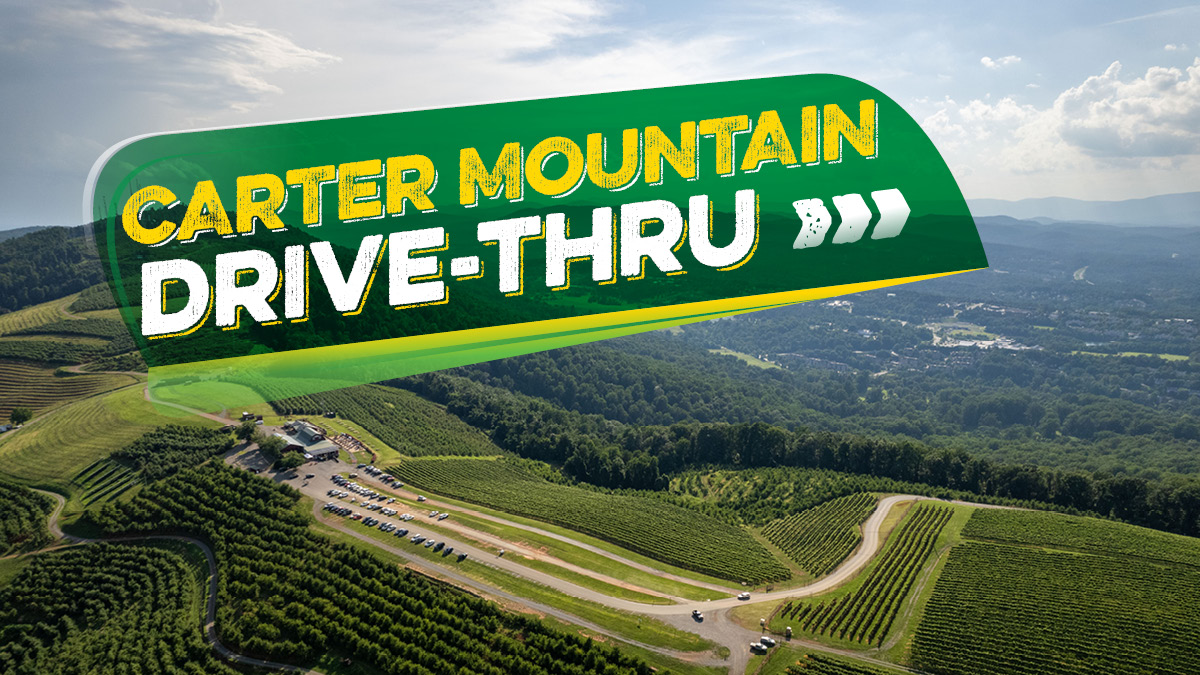 Fall Drive-thru
Pick out your favorite products and we'll bring them right to your car!
To effectively manage the number of people onsite at Carter Mountain Orchard, we are requiring entry tickets on our peak fall weekends.
Want fresh-picked mountain apples and other Carter Mountain fall favorites but don't want to purchase an entry ticket or get out of the car? Take advantage of our drive-thru!
When you drive up the mountain, please follow the signs for our drive-thru. Stay in your car to order. We'll load up your purchases, and you'll be good to go! Entry ticket not required for drive-thru.
---
Drive-thru Dates
The Carter Mountain drive-thru is available the following weekends:
Saturday & Sunday, 9/16–9/17
Saturday & Sunday, 9/23–9/24
Friday–Sunday, 9/29–10/1
Friday–Monday (Columbus Day), 10/6–10/9
Friday–Sunday, 10/13–10/15
Friday–Sunday, 10/20–10/22
Friday–Sunday, 10/27–10/29
Saturday & Sunday, 11/4–11/5
Drive-thru Products
The staple products offered at the drive-thru include:
Ready-picked apples (call 434.977.1833 for availability of specific varieties or view our now available chart)
Ready-picked pumpkins
Fresh-pressed apple cider
Apple cider donuts
Apple pie
Apple caramel crisp cookies
Apple butter
We're always happy to accept pre-orders with advance notice. To pre-order, please call 434.977.1833. Credit card payment by phone is required to pre-order.