Back to Calendar
Two Owls Pottery Pop-up
Visit Chiswell on Sunday, December 11 to see and shop creative works from Two Owls Pottery! The pop-up will take place from 11 AM–5 PM.
Roslyn Nuesch of Two Owls Pottery has been throwing pottery for just over twenty years, making her a staple in the Crozet artisans community. As a Virginia native, she is inspired by nature, her mother, and her Native American heritage.
Roslyn's creative side is evergrowing, though her pottery is always functional and intended for everyday use. Her utilization of glaze, texture, carving, and altering shows how the clay was once very pliable before reaching its final destination as stoneware.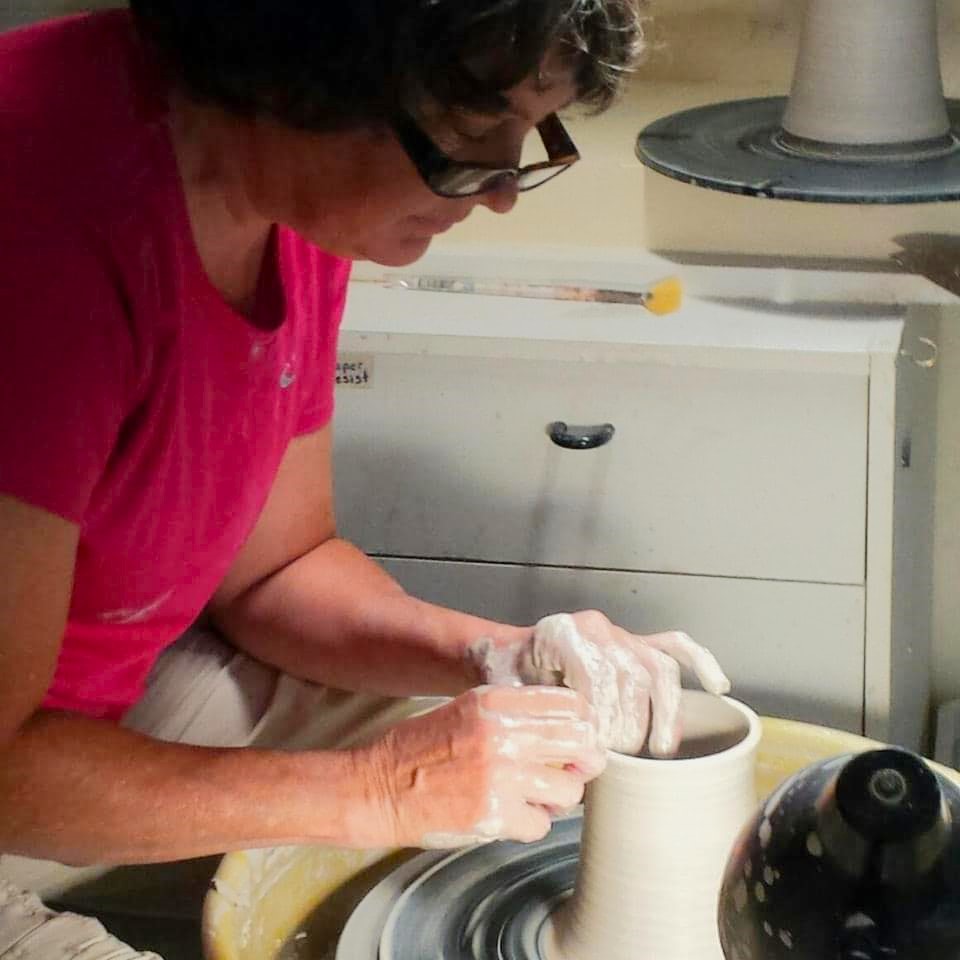 About Two Owls Pottery
Native Americans are named at birth according to what is happening around them, usually with respect to nature. Later in life, society bestows on them a new name which is earned by their life experiences and accomplishments.
In 2002, Roslyn took her first pottery class with Tom Clarkson at Piedmont Virginia Community College (PVCC). It didn't take long before she was hooked. During this time, she drew inspiration from her mother's love of owls and began imprinting a pair of them as her signature on each piece of pottery. By the time she was ready to open her own studio, she knew she could pay homage to her mother and heritage through the continuation of this symbol.