Events
---
From time to time, we host special small-group experiences. We hope you'll join us at the next event!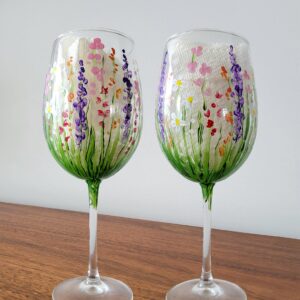 Led by artist Catelyn Kelsey, you will learn how to paint a floral motif on a pair of wine glasses, then you'll be able to take them home to use!
More Details
No Upcoming Events
Check back soon!
---
Join our mailing list to get news about upcoming events, including wine releases and on-site local vendors, delivered right to your inbox. With limited space at each event, it's best to reserve your spot ahead of time!