The sun is shining, the birds are chirping, and the peaches are ripe, just waiting to be picked!
Pick-your-own peaches now available
Peach picking season is officially upon us and we are beyond excited. Pick-your-own peaches started a tad early this year, kicking off with a peach variety that we're especially happy to see because the frost destroyed last year's crop of this particular early variety.
Pick-your-own yellow peaches are expected to last through August. Donut peaches are still a few weeks away and we anticipate a lovely crop.
Can't get enough peaches? Learn more about picking, storing, and cooking with peaches on our peach information page. For peach recipe ideas, check out our 7 Just Peachy Summer Recipes blog.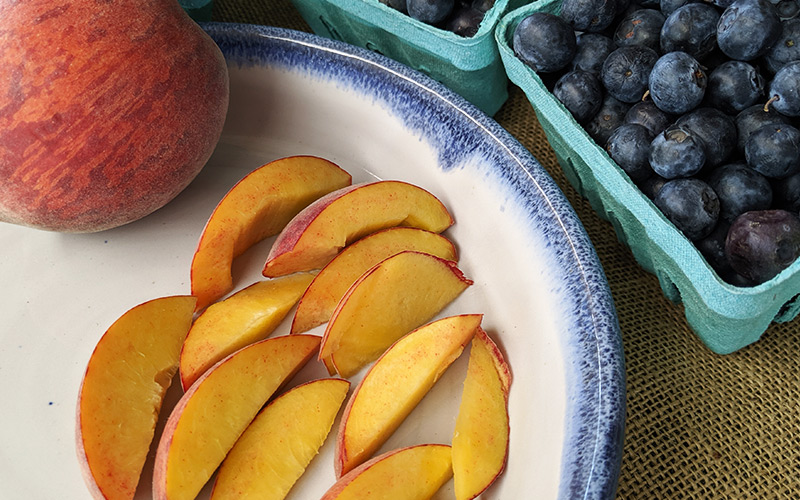 Pick-your-own blueberries in season through June
A relatively new addition to our family farm, the blueberry patch is looking blue 'n beautiful! Pick-your-own and ready-picked blueberries are available as of early June.
Blueberry season is expected to last through the end of June and hopefully into early July.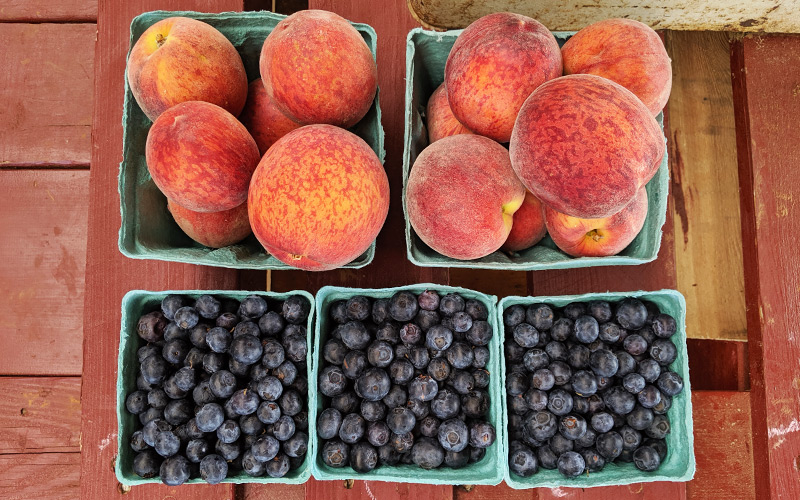 Pick-your-own flowers and vegetables coming soon
We've been busy tending the flower gardens and vegetable patch! Throughout the summer, our farm market will offer a wide variety of vegetables including zucchini, green beans, bell peppers, butternut squash, spaghetti squash, corn, and tomatoes. (And, yes, we know tomatoes are technically a fruit.)
Flower fans will be delighted by fresh-picked bouquets available in the market and pick-your-own opportunities. We've planted zinnias, cosmos, asters, and, a crowd favorite, sunflowers!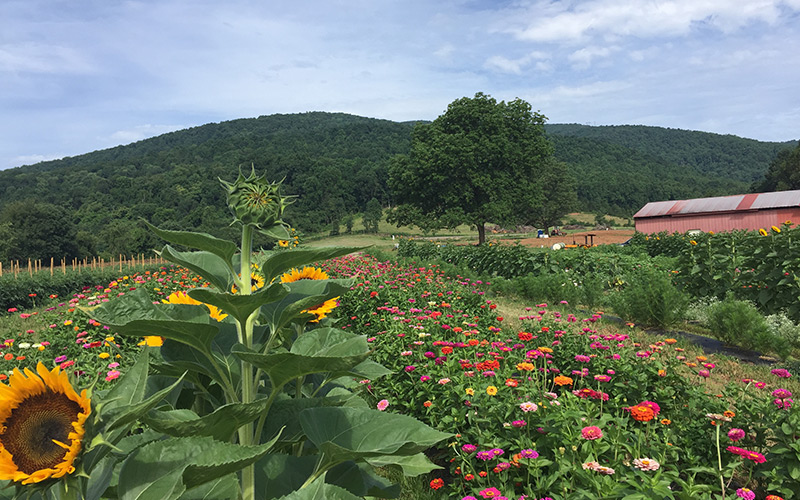 Plan ahead: check fruit availability
As always, our crops are at the mercy of Mother Nature. For up-to-date picking availability, check the Chiles Pick Your Own Fruit page to plan your visit.
Stay tuned on social media for peach, blueberries, floral, and veggie updates. And don't forget to tag us in pictures of your sweet gatherings!