About three years ago, enough customers requested locally grown produce that we decided to start a vegetable garden. This summer, we're harvesting squash, zucchini, sweet corn, green beans, tomatoes, and bell peppers. Henry Chiles gives us the outside scoop on each plant's progress. Keep up in real time at @ChilesPeachOrch on Twitter! #WhatsPickingCPO
How Does Your Garden Grow?
We use black plastic mulch in our veggie garden to help reduce the pressure of weeds—you know, garden bad guys who compete with the good guys for nutrients and water. The plastic mulch allows us to cut down on weeds.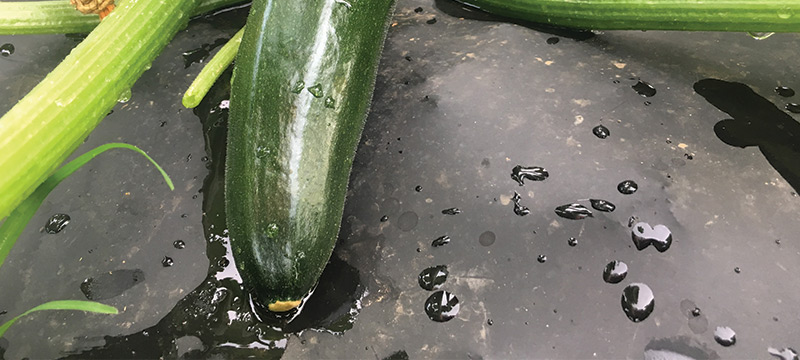 Summer Squash
Both yellow squash and zucchini are fast growers with flowering ends. The blooms open in the morning, but close in the heat of the day (we understand). The fruit develops as the bloom eventually shrivels.

Sweet Corn
We planted our corn in two-week intervals  so that we'll always have new, fresh produce. Sweet corn will be available from mid-July to late August.

Green Beans
Our green beans took a hit during the extra-rainy month of March, but flower buds are starting to form on our new plants and we anticipate a healthy crop of four- to six-inch beans.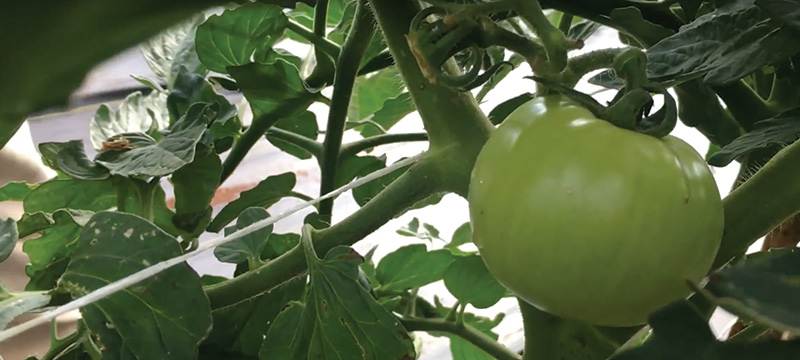 Tomatoes
No need to plant tomatoes in stages—they flower and develop at different times, even on the same plant. On a single plant, you can see baby blooms and not-quite-open blooms, tomatoes beginning to set, and advanced blooms with large fruit. Tomatoes will be available through mid August.

Bell Peppers
Did you know that red bell peppers are just mature green peppers? Our green bell peppers are about at full maturity and market-ready, but we'll leave plenty to ripen in to red bell peppers for later in the summer.