Pretty as a Peach
It's been a rainy spring, but drier weather and juicy peaches are just around the corner here at the orchard. The first peaches of the season are already coloring up nicely and will be ready for picking any day now—and we'll have a variety of peaches available all summer, all the way through Labor Day. Peach picking or not, the orchard is looking beautiful!
Be sure to follow us on Twitter @ChilesPeachOrch for the latest orchard updates (#whatspickingCPO).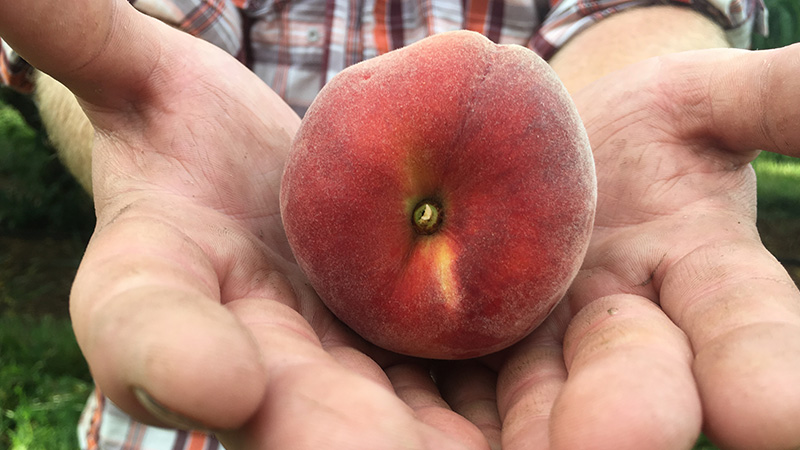 The What's-What
Clingstone peaches are just what they sound like: peaches that "cling" to their pits. These peaches are often used for pickling, but they are delicious no matter how you slice 'em. These peaches are already ripening up for picking.
Freestone peaches, or peaches with flesh that separates easily from the stone, ripen later in the summer, and are easier to work with for canning and freezing.
Get the low-down how to pick the perfect peach on our Learn About Peaches page!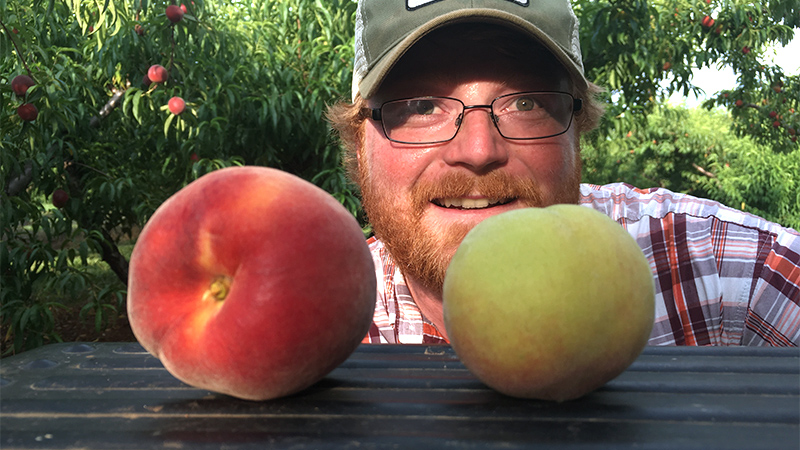 Sweet Summer Events
Need another reason to c'mon out? Our Come Grow With Us series, every Tuesday and Wednesday, is a great way to get young ones outside and cultivating curiosity. Or, bring the whole family to our weekly pancake breakfasts, complete with fresh-from-the-orchard fruit!