That's a wrap on the 2023 cherry picking season at Spring Valley Orchard!
Thank you to everyone who visited our family-run Afton orchard for sweet cherry picking. We appreciate your continued support and look forward to next year!
Like our Facebook page and sign up for emails to be in the loop for updates on the 2024 sweet cherry picking season!
In the meantime, enjoy other orchard-fresh goods at Carter Mountain Orchard and Chiles Peach Orchard!
---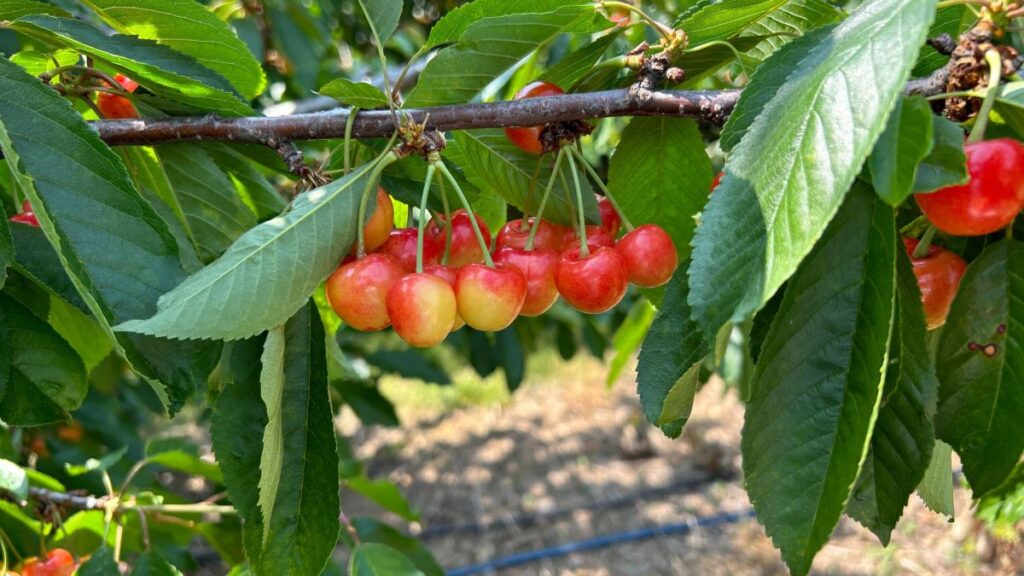 "The cherries I got were the best I've ever had!!! Thank you so much – See you next year!"
— Leslie B., Facebook user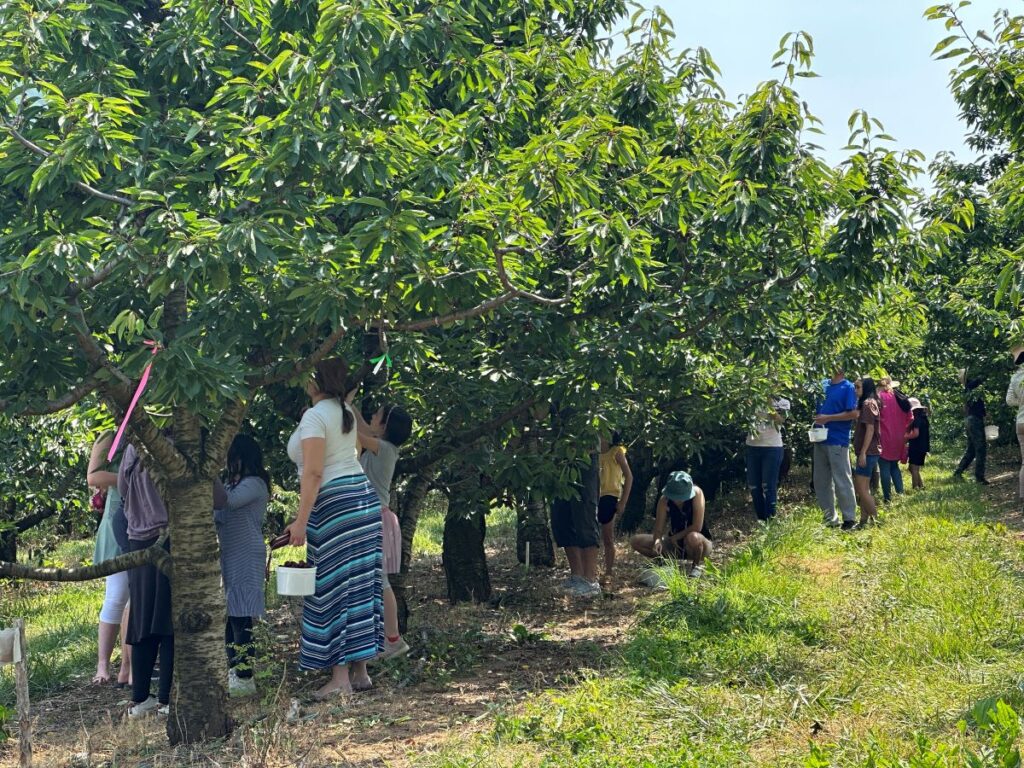 "We went on a weekday morning early in the season and there were other families with little kids, so our toddler was in good company. Lots of gorgeous sweet red cherries ripe for the picking, some even low enough for little ones to pick."
— Natascha P., Google review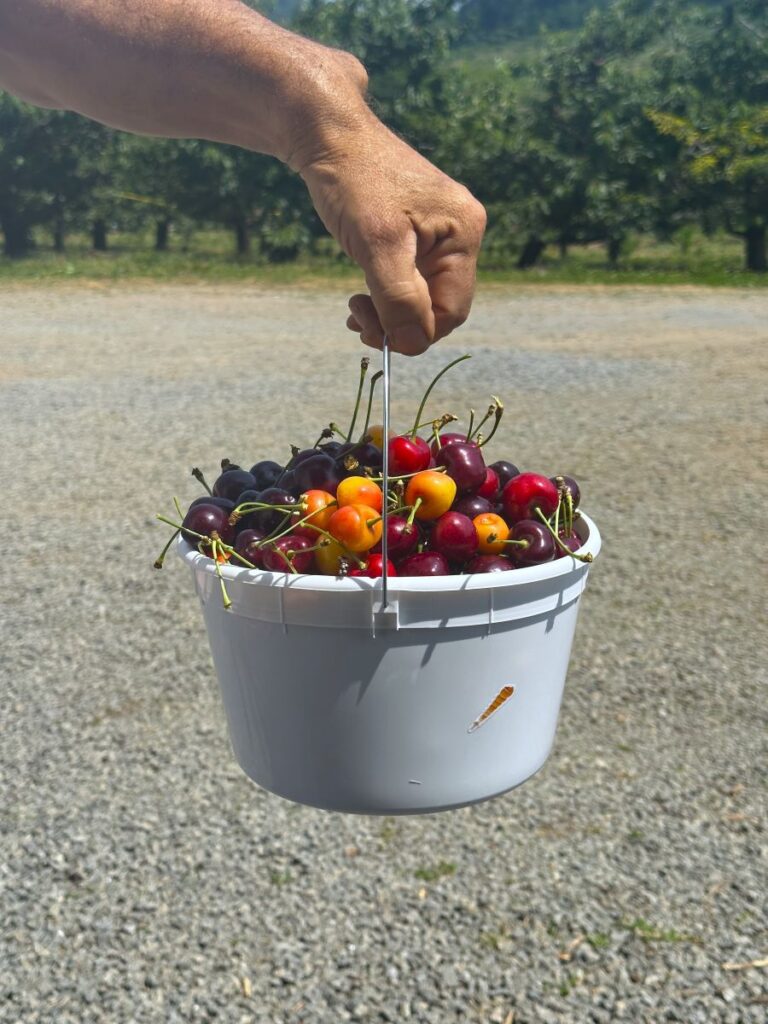 "Picked 3 buckets yesterday and couldn't believe we literally only had to pick from 3 trees!"
— Emily K., Facebook user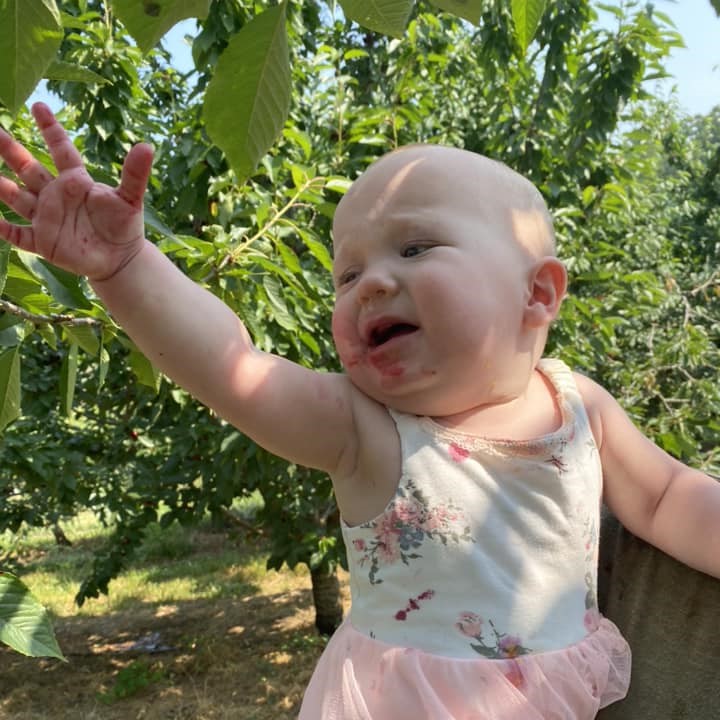 "This baby could not get enough. She had juice dripping down her face and would cry when we moved away from the trees."
— Cass T., Facebook user