Sweeter than apples and sturdier than berries, peaches are one of the most versatile fruits to cook with. Whether you bake 'em, grill 'em, or eat them fresh, peaches are a key ingredient in a cook's summer kitchen.
To Drink: White Peach Sangria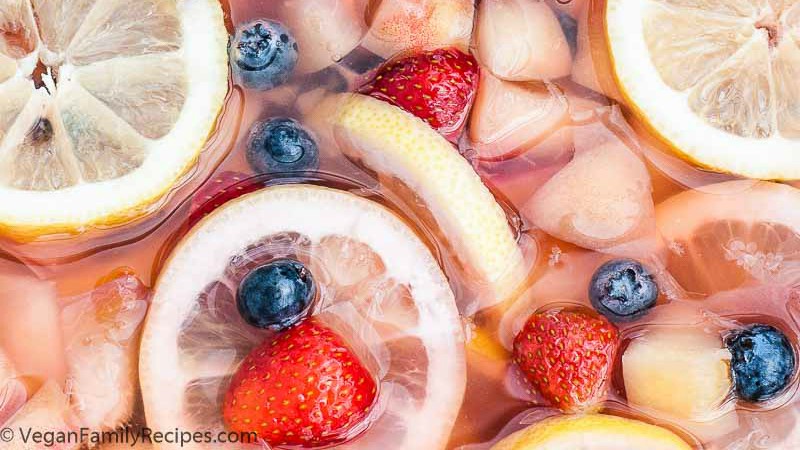 This fruity, alcoholic white wine sangria is loaded with peaches, strawberries, and blueberries. Colorful and sweet, it's perfect for parties and summer BBQs.
Recipe and photo from Vegan Family Recipes.
To Bake (Sweet): Peaches and Cream Muffins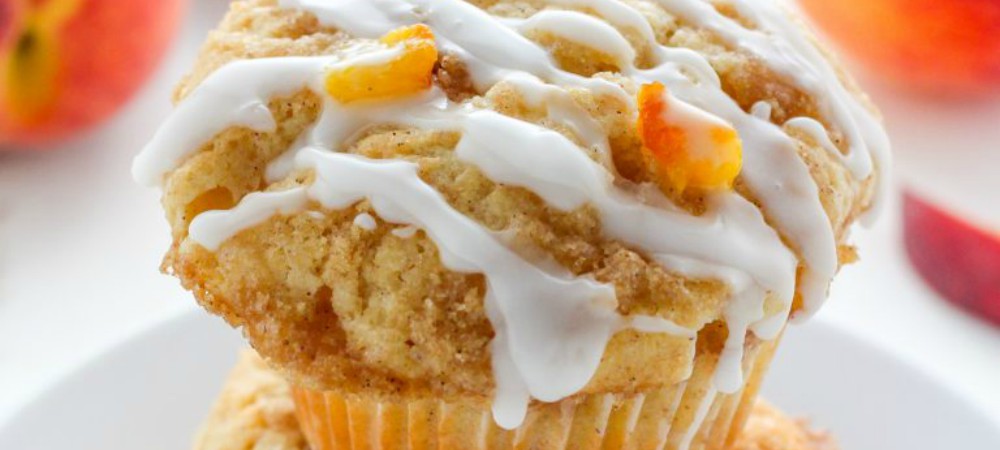 These muffins couldn't be an easier—the recipe is simple and comes together in under 20 minutes. The muffins are soft, fluffy, and topped with a creamy cinnamon vanilla glaze.
Recipe and photo from Baker by Nature.
To Bake (Savory): Peach and Prosciutto Pizza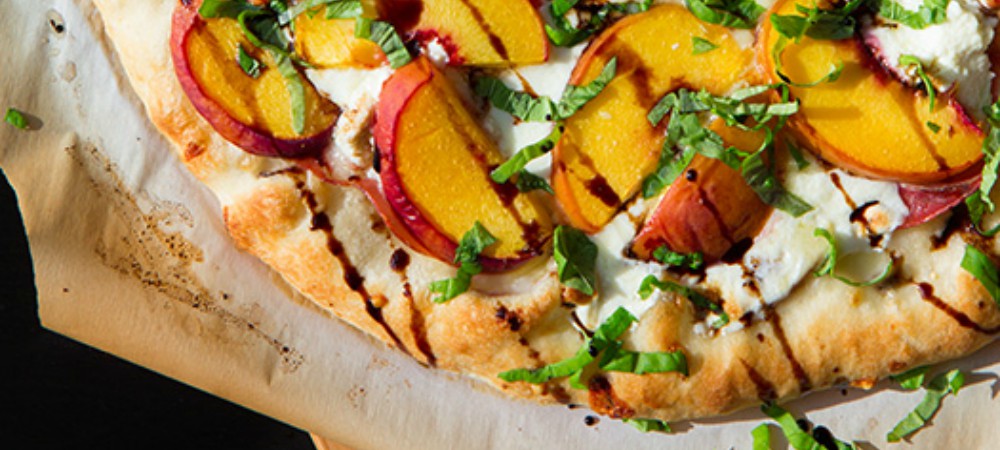 Three kinds of cheese, peaches, and prosciutto topped with fresh basil and a honey balsamic reduction—it's a pizza you'll never forget.
Recipe and photo from Cooking Classy.
To Grill: Grilled Peach Salad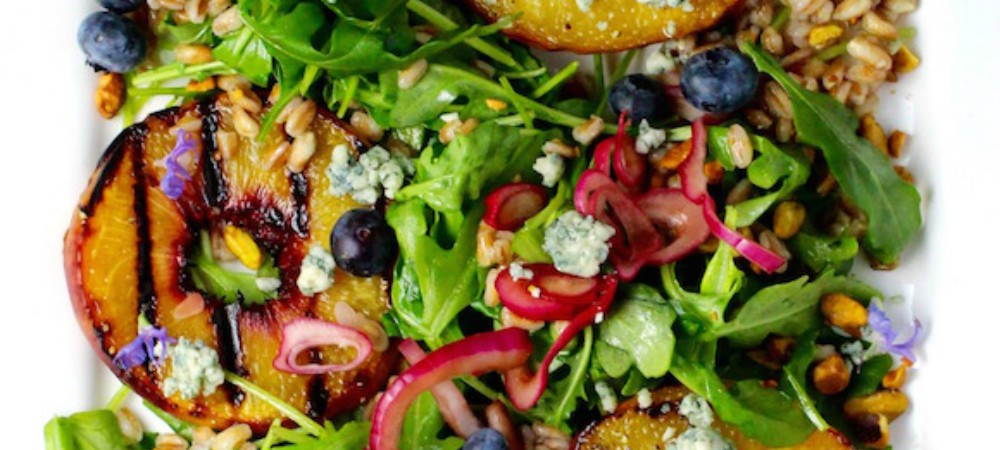 This summer salad packs a flavor punch with bourbon grilled peaches, blueberries, onion, bleu cheese, and pistachios on a bed of farro and arugula. The salad is dressed with a sweet maple bourbon rosemary dressing.
Recipe from Taste with the Eyes.
To Fry: Fresh Peach Fritters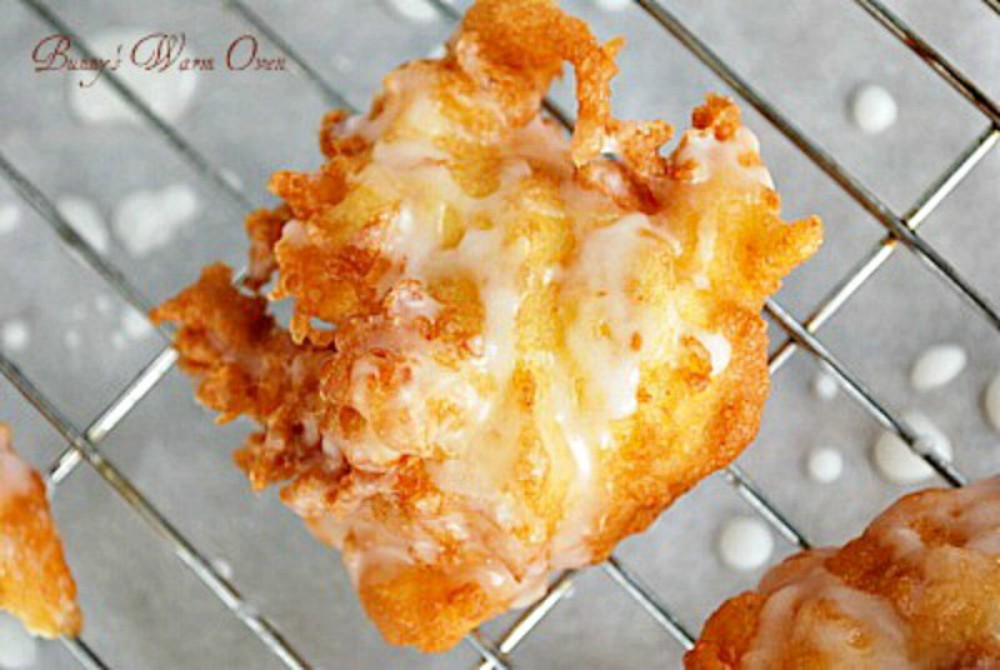 Fluffy, moist, and loaded with fresh peaches, these cinnamony treats are a true indulgence.
Recipe from Bunny's Warm Oven.
To Freeze: Creamy Peach Popsicles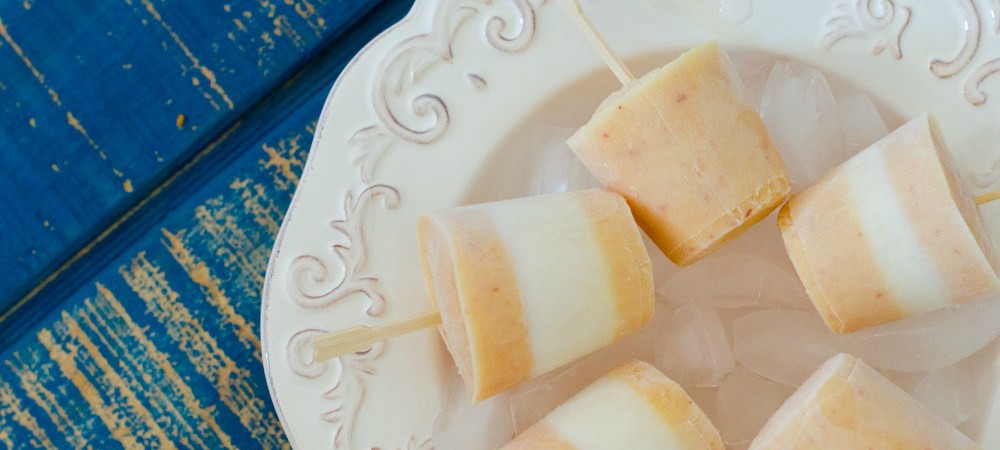 These naturally sweetened popsicles are a healthy and natural ice cream alternative.
Recipe from Chef Sarah Elizabeth.
To Enjoy Fresh: Peach Salsa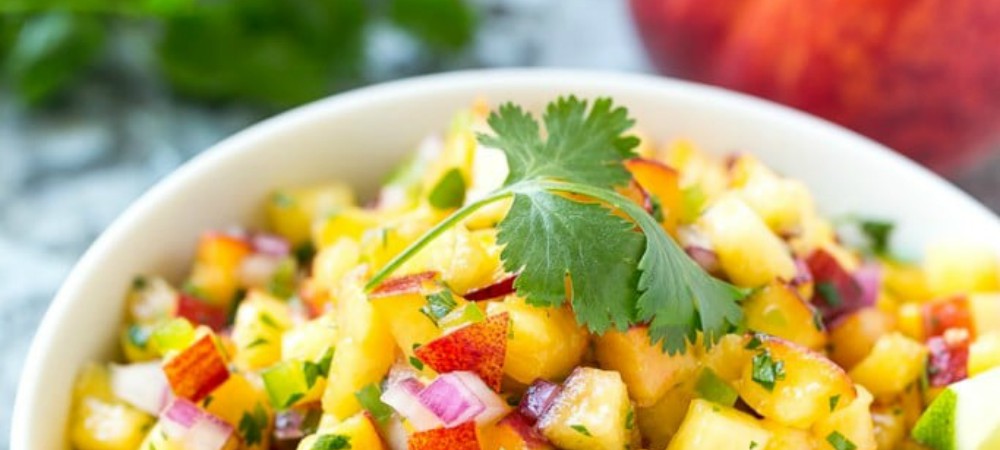 This versatile salsa—made from ripe peaches, red onion, jalapeno, lime juice, and cilantro—is versatile enough to use as a dip with chips, a topping for grilled chicken or fish, or even a component in a salad.
Recipe from Dinner at the Zoo.
The orchards are bursting with juicy, tree-ripened peaches just waiting to be picked and transformed into a delicious meal!