We've all heard the saying "an apple a day keeps the doctor away." Here at Carter Mountain, we recommend a solid five apples a day. While we enjoy a crisp, raw apple (with so much variety, it's hard to get bored!), here are some delicious ways to incorporate the bushel of apples you picked last weekend into every meal.
Breakfast: Cinnamon Apple Oatmeal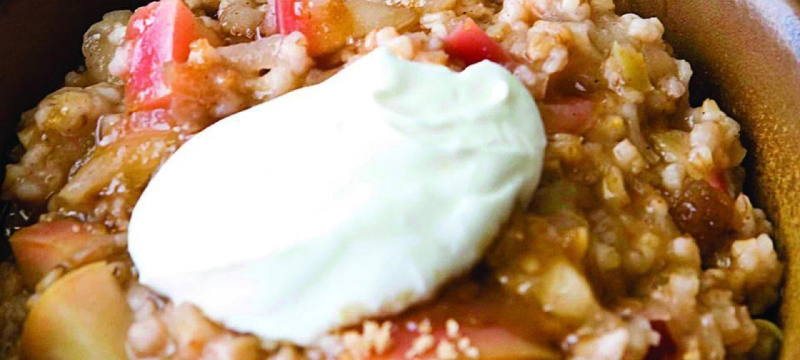 The most important meal of the day! We love this easy apple oatmeal on a brisk fall morning. Bonus: it's naturally gluten free, high fiber, and low fat.
Recipe and photo from Eating Well
Lunch: Butternut Squash and Apple Soup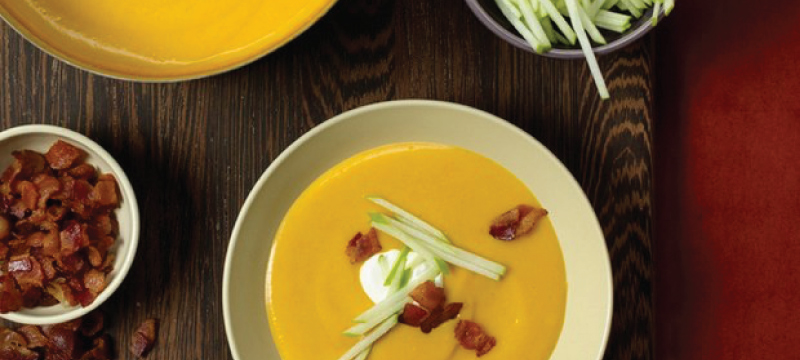 Shake things up (or…blend things up?) with this creamy soup that'll warm you to your toes. The savory bacon contrasts perfectly with the sweet butternut squash and tart Granny Smith apples.
Recipe and photo from Epicurious
Afternoon Snack: Fruit Leather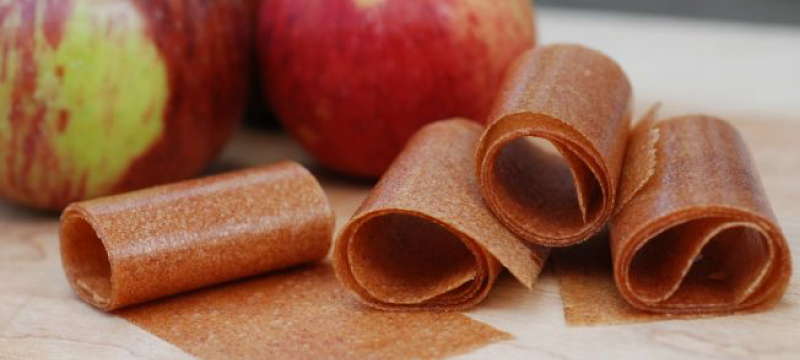 Did you know that apples give you energy? A snacktime apple is a healthy alternative to a midday cup of Joe. If you've got kids (or if you're a kid at heart), try homemade fruit leather for a fun pick-me-up.
Recipe and photo from Real Mom Nutrition
Dinner: Curry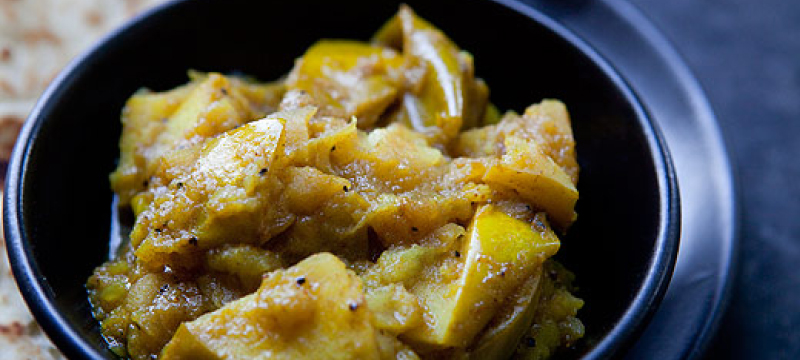 This Trinidad-inspired curry uses tart green apples in place of mangos. Add some roti bread and curry enhancements such as cilantro or habanero for a simple yet flavorful dinner.
Recipe and photo from Simply Recipes
Dessert: Chimichangas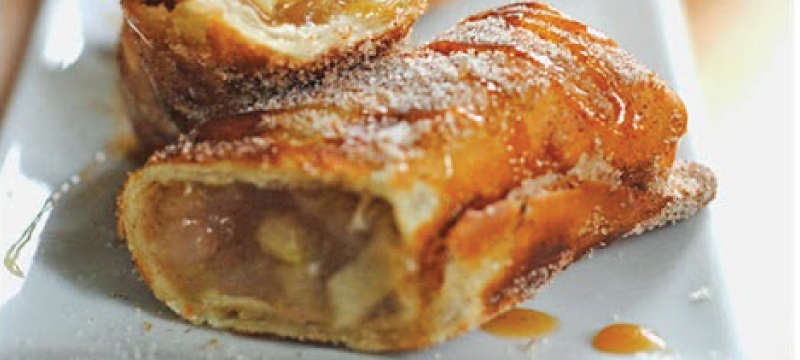 You didn't think we'd forget dessert, did you? For a Tex-Mex twist on traditional apple pie, try these warm and gooey apple chimichangas.
Recipe and photo from Muchtaste
Suffice it to say that you don't need to worry about over-picking apples this season. C'mon out to the orchard, check out our tips for cooking with apples, and be sure to let us know how your recipes turn out!