That's a wrap! Thank you for another incredible season of welcoming visitors from near and far to our orchard for wholesome family fun.
As we close our doors for the winter, we're fondly remembering the highlights from the 2021 season.
---
Season's Pickings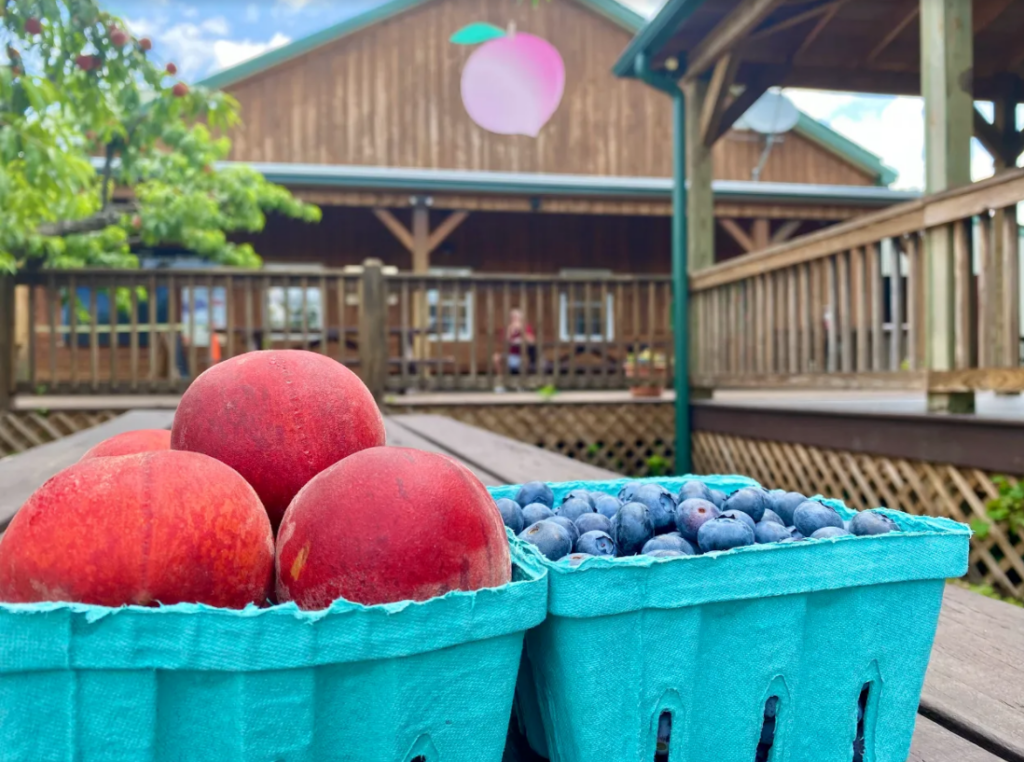 From spring strawberries to fall pumpkins and apples, there sure were plenty of pickings this year! There's no doubt that summer's bounty was the star.
We could hardly pick our blueberries and peaches fast enough! While blueberries were late to the party in early June, they held on for a long season and made it through the end of July.
Peaches also started out strong in June and held on 'til the end of September. In fact, they got some well-deserved attention from Wine & Country Magazine.
---
Giving Back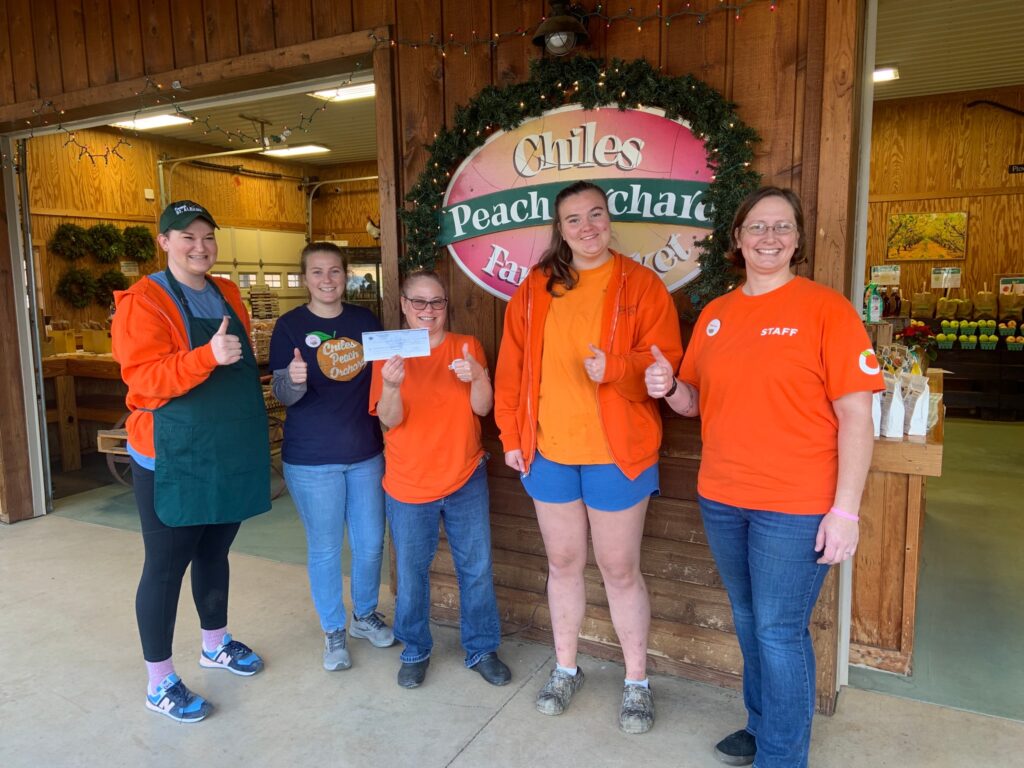 This year, we committed to donating our tips to Meals on Wheels of Charlottesville/Albemarle as a heartfelt "thank you" for all that they do. The result? We raised over $5,000! That translates to over 900 meals for Meals on Wheels clients.
Thank you so much to all who contributed this summer!
---
Showing Off Our Refreshed Look
We unveiled our new look in May with refreshed logos and a fabulous website update! Leading up to the opening of our new venue, we undertook the family endeavor of unifying each of our locations' logos with one consistent "C".
Have you noticed our new logo on products and signs throughout the orchard?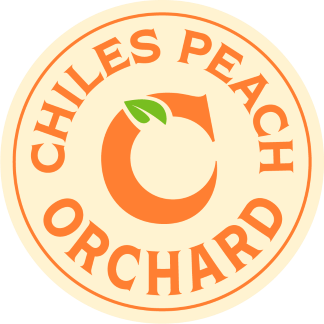 ---
Raising A Glass
2021 was the year of wine for the Chiles Family Orchards community. While we've been harvesting grapes for generations, this year marked our entrance into the world of winemaking.
Carter Mountain Wine Release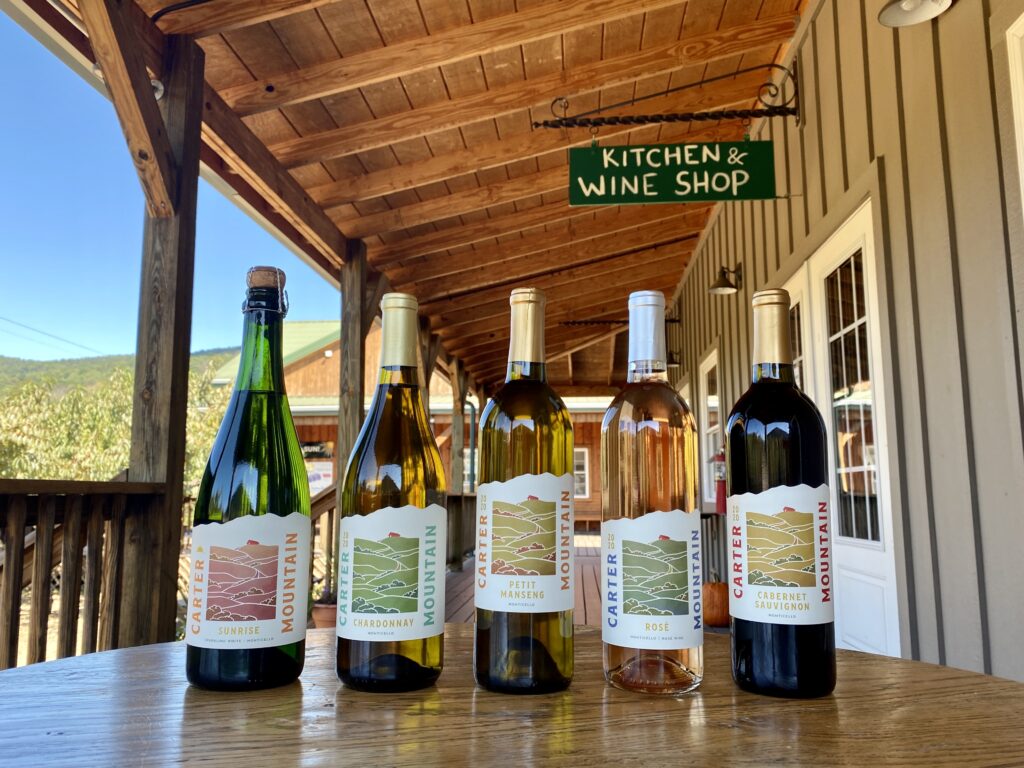 In early June, we released our Carter Mountain Wine label. We are so grapeful to enjoy the fruits of our labor with such delicious Virginia wines!
The Wine Shop at Chiles Peach Orchard opened in early June and features seven different wine varieties.
Welcoming Chiswell to the Chiles Family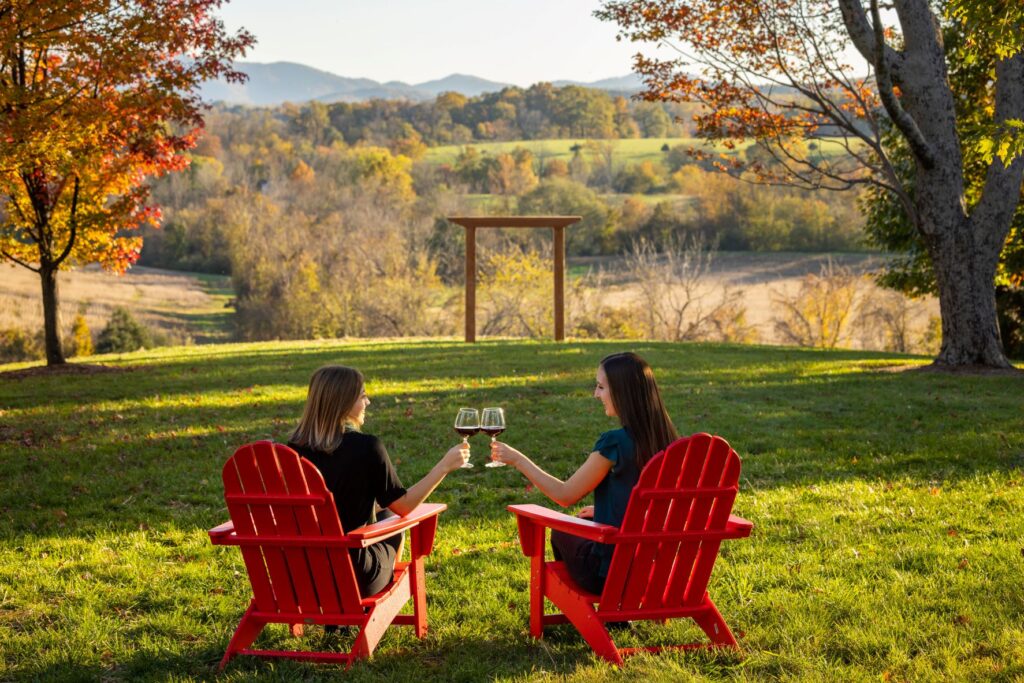 The wine fun doesn't stop there—we also opened Chiswell Farm & Winery in November! This adults-only venue is just a hop, skip, and a jump away from the orchard, making it a peaceful escape for wine sippers and connoisseurs alike.
The winery will be open afternoons through the winter, including New Years' Eve and Day to ring in 2022! Please note that Chiswell will be closed on Christmas Eve and Day.
---
Thank you for a wonderful 2021 season! We are so grateful for the opportunity to welcome families and friends to our orchard for another year of unforgettable memories.
Stay connected on our Facebook and Instagram pages for updates on when we will open for the spring!
To enjoy orchard goodies and wine over the winter, visit Carter Mountain Orchard or our Ivy Road Pop-up!