Planning a trip to Charlottesville? You've probably heard by now that C'ville packs a serious punch when it comes to dining options. From fine dining to cheap eats, the town rivals cities twice its size in the culinary arena.
With world-class restaurants come mouth-watering signature dishes that represent the best of the town. Here's some of the best food in Charlottesville: iconic fare that you can't miss while visiting.
---
Bagels from Bodo's
Ask anyone from Charlottesville about the best places for a quick bite, and they are sure to mention Bodo's. Their bagels are a veritable Charlottesville institution and "the number one thing people miss when they move away from Charlottesville" (Real Estate Weekly). This locally-owned bastion of deliciousness has 3 locations with New York-style bagels baked fresh all day, packed with quality meats, veggies, and spreads.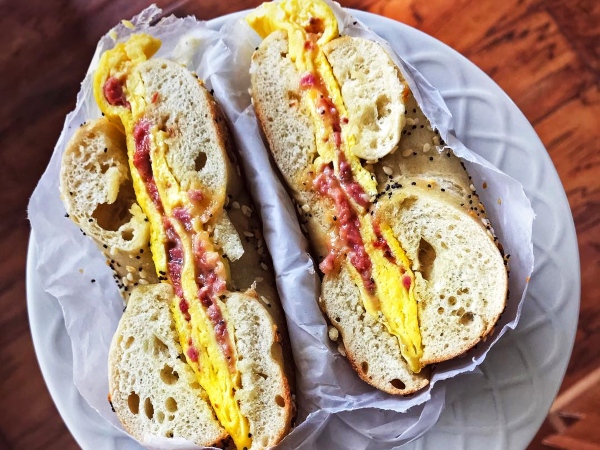 Ham Biscuit from JM Stock Provisions
Named the "signature dish of Charlottesville", the ham biscuit is a staple southern fixin' that can be dressed up or down for any occasion. J.M. Stock Provisions, a local, whole-animal butcher shop has one of the best in town, if you ask us. Just look at that perfectly flaky biscuit and heaping hammy helping.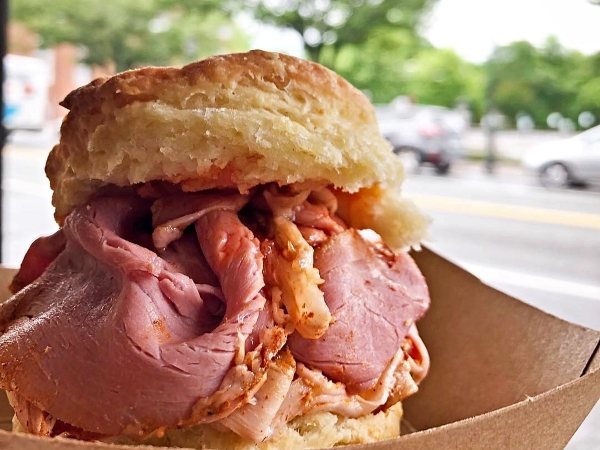 Peach Ice Cream from Chaps
Chaps serves premium quality ice cream in a delightful 50s-diner atmosphere, right on Charlottesville's Downtown Mall. Our flavor of choice? Peach! Using fresh Chiles peaches, the ice cream is a special treat, available only for a limited time during the summer.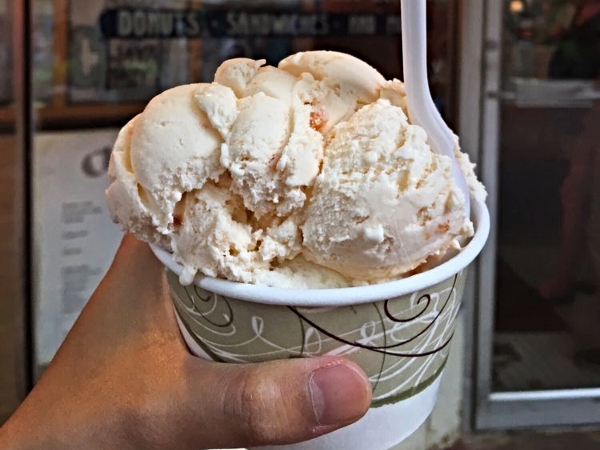 Sandwich with House Dressing from Take It Away
A University of Virginia tradition since 1992, Take It Away serves house-made sandwiches with high-quality ingredients. Their legendary house dressing, made with a secret proprietary recipe, is the perfect spread for any sandwich. Choose your own bread, protein, and embellishments, then layer on the house dressing for added creaminess and that signature flavor.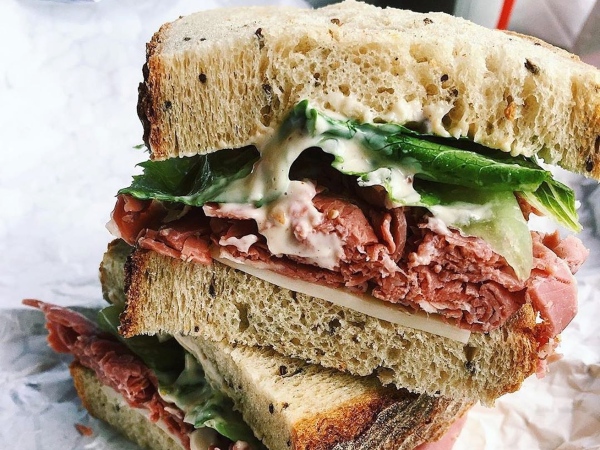 Bronut from Marie Bette
The Brioche Feuilletée, commonly dubbed the Bronut, is a lavish creation by Marie Bette Café and Bakery. Layers of perfectly flaky brioche, butter, sprinkled sugar, and fillings like hazelnut-praline or orange-vanilla form this delectable bakery treat. The Bronut is a can't-miss C'ville staple and example of European inspiration that adds to our city's cultural charm.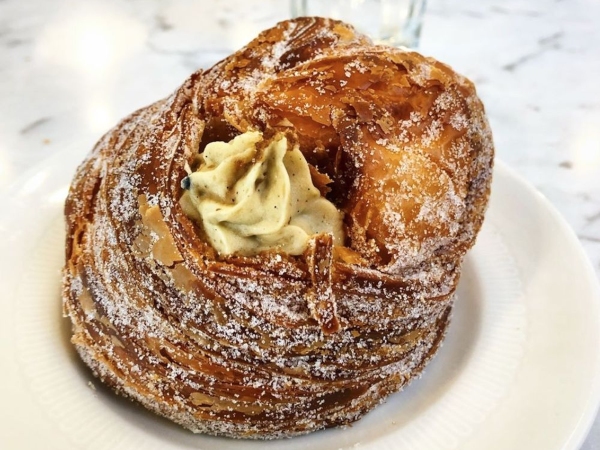 Roasted Chicken from Al Carbon
Do you ever get the urge to devour a whole roasted chicken? You don't have to lie, we've been there too. Luckily, Al Carbon is an easy stop off 29 North, especially convenient on the way back to Washington, DC. There you'll find delicious whole chickens cooked over coals in ovens imported from Peru. The chicken can be enjoyed family-style with sides, or in a giant cemita (Mexican sesame seed bun) piled high with avocado, adobo chipotle peppers, and fresh Oaxacan cheese.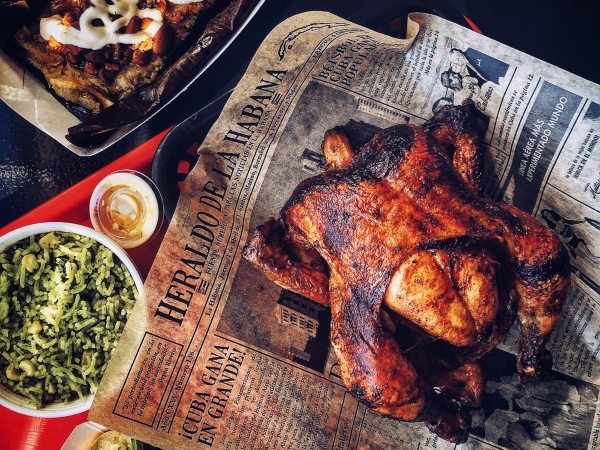 Farmer's Market Tacos
The Farmer's Market Tacos, aka Maria and Ignacia Mexican Tacos, are a bit more elusive than some of the other dishes on this list. They are served at the Saturday morning IX Art Park Farmer's Market and at other pop-up locations. C'villians rave about their freshness and authenticity. You'll want to keep coming back to try all the varieties—chicken, steak, veggie, beef, chorizo, and al pastor.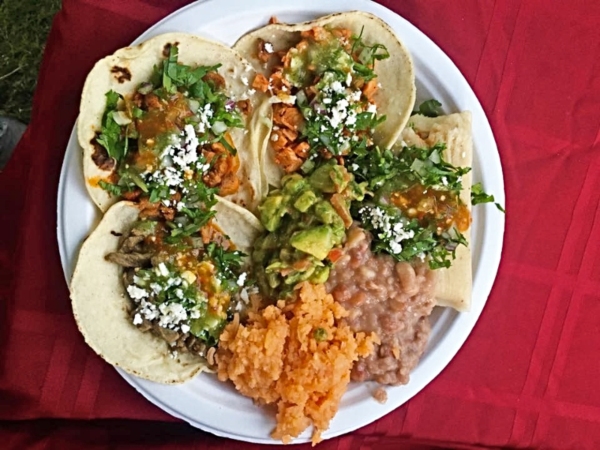 Kimchi from Sussex Farm
Sussex Farm, also known as The Mama Bird Traditional Korean Cuisine, sells the best kimchi and other Korean staples around. Named Charlottesville's 2020 Best Food Truck, you can catch them at the IX Art Park Farmer's Market. Don't forget to take home some of their beyond free range eggs and homemade BBQ sauces!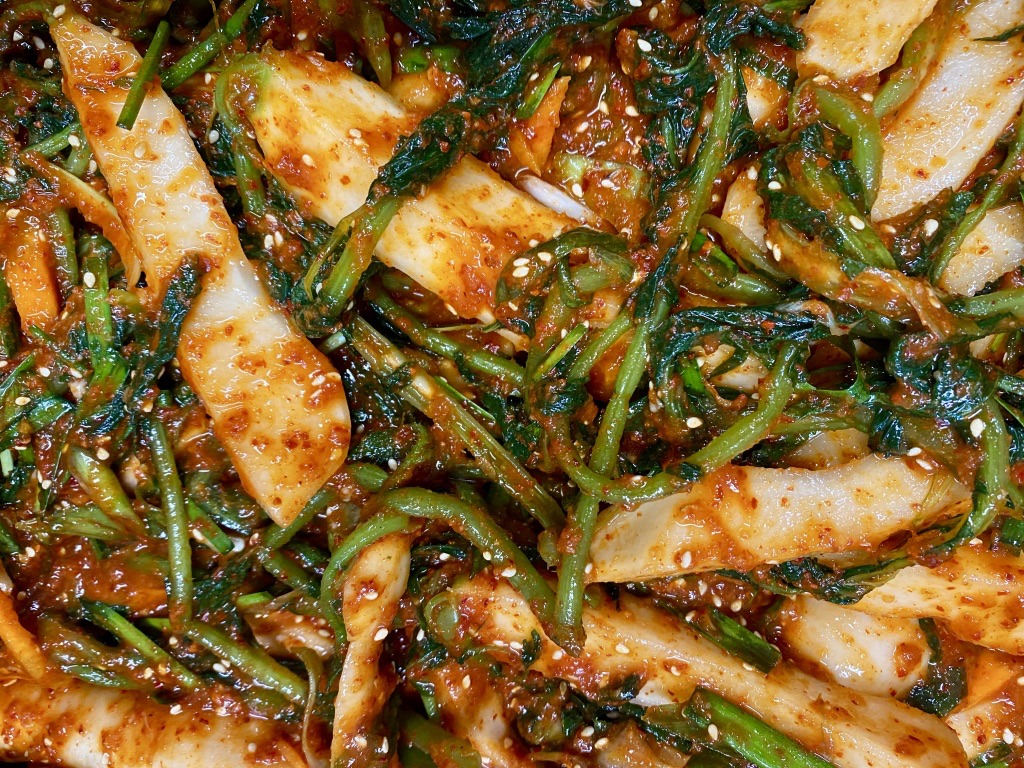 Brown's Fried Chicken
Are we really including fried chicken from a roadside mini-mart among The Best Food in Charlottesville? Yes, yes we are. It's that good. The regional food blog Roadeats describes Brown's chicken as "drippy and juicy, fine and fatty, tingling with pepper and a shot of some subtle, sneaky spice that veritably glows on your tongue". As an added bonus, it's located along Avon Street heading south out of town, right on the way to Carter Mountain Orchard!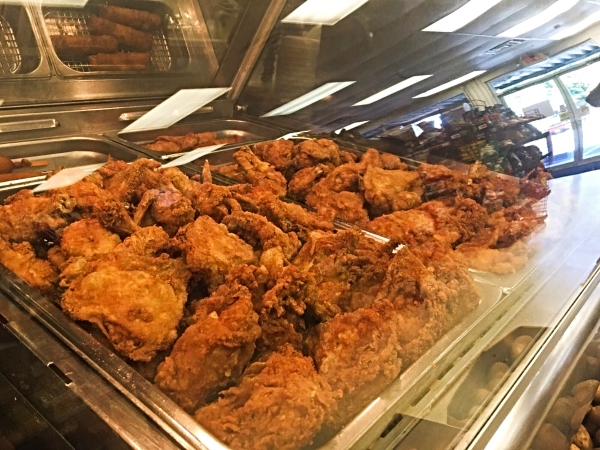 Chiles Family Orchards Cider Donuts
Folks from across the country rave about our apple cider donuts. Made fresh every day, they are melt-in-your-mouth amazing. In addition to the famous apple cider donuts, we also offer strawberry and peach cider varieties in season! Cider donuts are available at both Carter Mountain Orchard and Chiles Peach Orchard.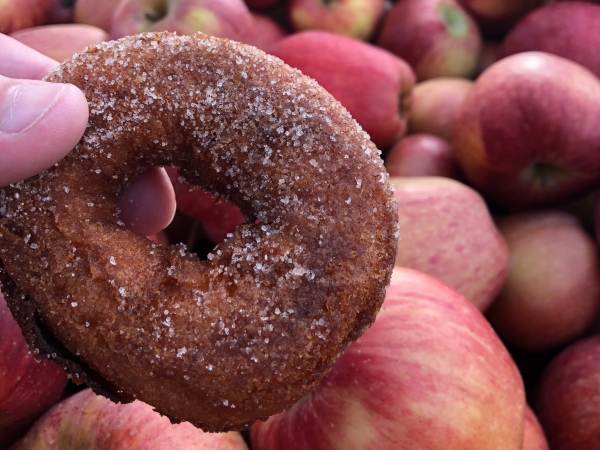 Carter Mountain has one of THE best apple cider donuts we ever had. With a taste of fall in each bite, we most definitely finished the box in a record time!

Ramanoodleseats, Instagram, 10/29/18
---
There you have it: ten must-eats, the best food in Charlottesville. It was nigh-impossible to narrow down this list—we could have chosen 100 dishes and there would still be some left out. Now if you'll excuse us, we're about to go chow down on some apple cider donuts. We worked up quite an appetite going through all of these.