Spring Valley Orchard
Afton, VA
Spring Valley Orchard is a gem! Acres of cherry trees stretch across a valley surrounded on all sides by the bluest of the Blue Ridge Mountains. Be sure to watch for our days and hours of operation because cherries wait to ripen when the weather is just right, generally (but not always) around Memorial Day. The season is short—just a few weeks in June—so once they ripen, come get 'em quick!
Hours & Location
Plan for Cherry Season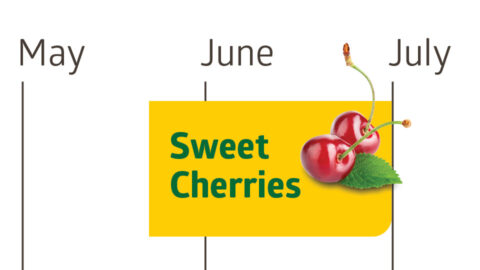 Cherries Ripen in June
Cherry season is short and sweet, generally starting in late May or early June and ending before July. Mother Nature is unpredictable: fruit availability depends on weather conditions.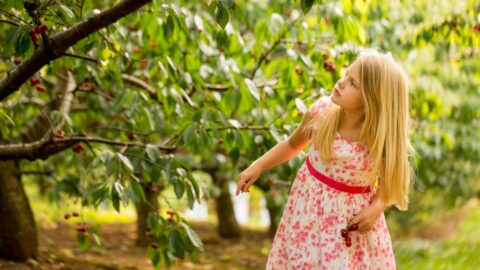 Weekday Timing Tip
Delicious cherries + a short growing season = crowded weekends. Skip the commotion by coming out on a weekday instead! Put on your walking shoes, buckle in the kids, and drop on by for some scenic and peaceful pickings.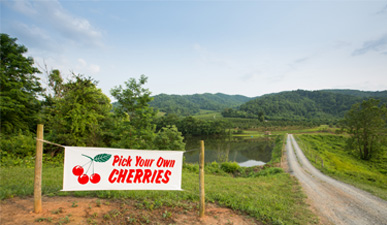 We're glad to welcome you to our family farm. Here are some tips to help you make the most of your visit!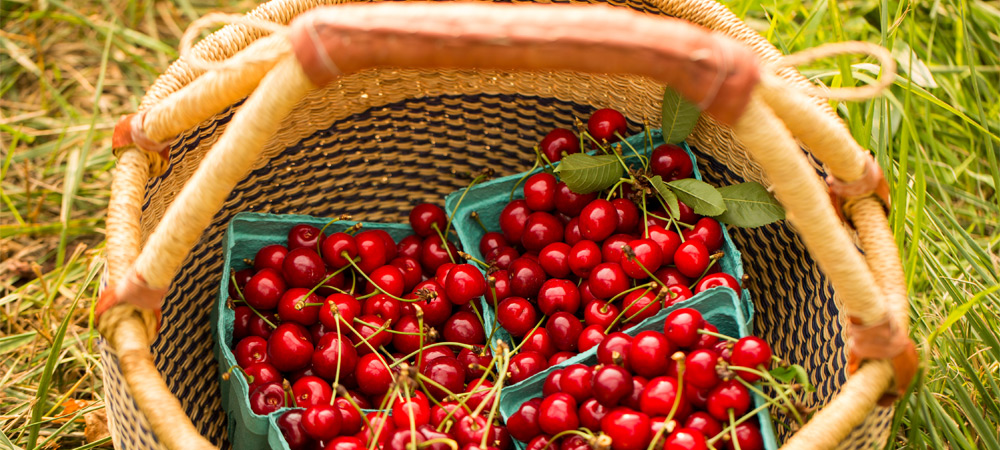 Read our tips on how to pick, pit, store, and freeze your cherries!
From the Blog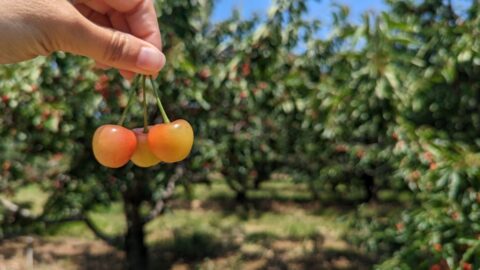 That's a wrap on the 2023 cherry picking season at Spring Valley Orchard! Thank you to everyone who visited our family-run Afton orchard for sweet cherry picking. We appreciate your…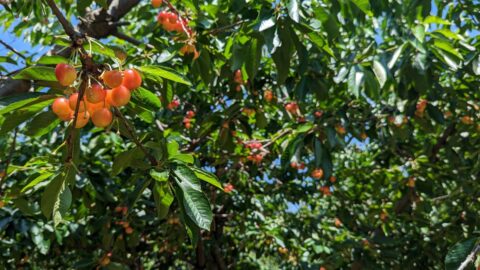 Spring Valley Orchard is open daily for pick-your-own sweet cherries! We're looking forward to a big, beautiful crop of sweet cherries this season! While our trees are bursting with fresh…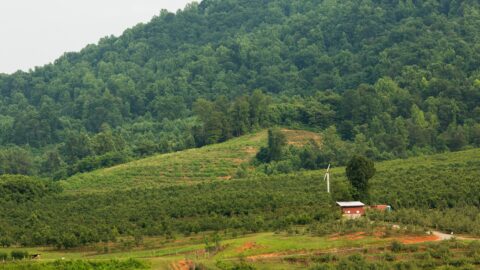 The 2022 season at Spring Valley Orchard is officially in the books! To all who came out to pick this year, thank you for your continued support. It is absolutely…