Back to Calendar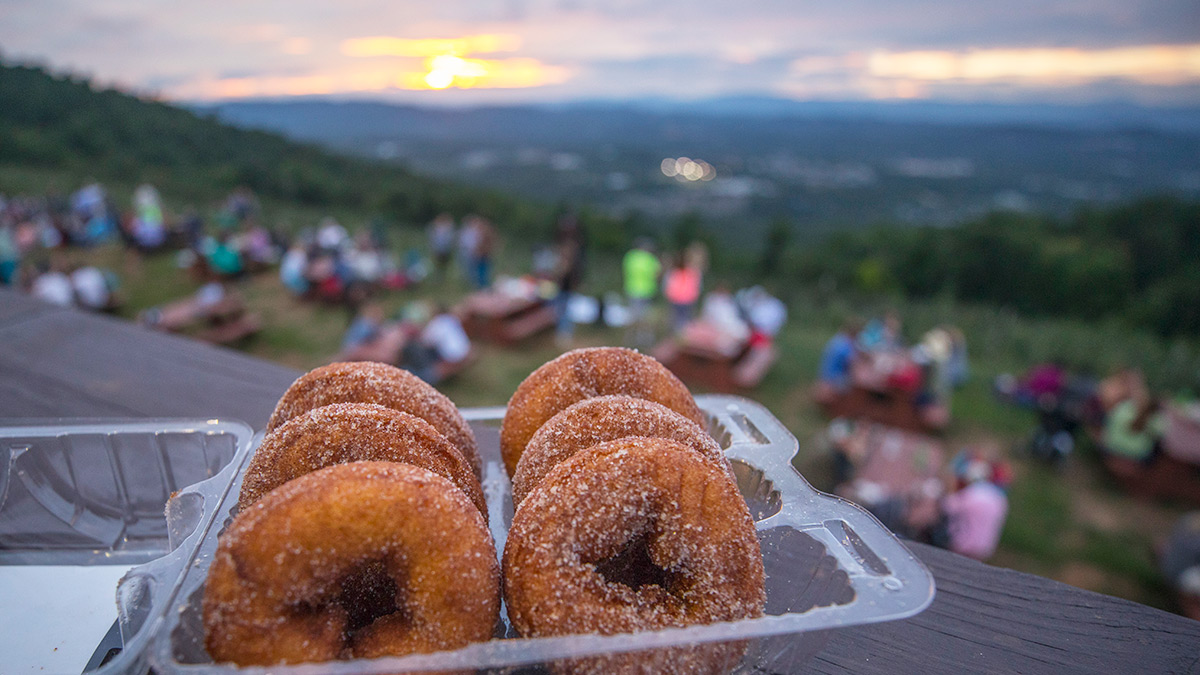 Thursday Evening Sunset Series [2022]
It's the high note of your week!
May 5–September 29, 2022
6 PM–9 PM
Join us for live music, food trucks, Carter Mountain Wine, Bold Rock Hard Cider, and the best view of a sunset from anywhere around! Bring lawn chairs and blankets, or come early for a picnic table on our terrace or decks.
PLEASE NOTE: ONLY TICKETS PURCHASED THROUGH OUR WEBSITE ARE VALID. WE DO NOT SELL TICKETS ON EVENTBRITE OR ANY OTHER PLATFORM OTHER THAN TICKETSPICE. WE WON'T BE ABLE TO HONOR ANY TICKETS NOT PURCHASED THROUGH OUR SITE.
---
2022 TESS Season Line-up
May 5, 2022
---
May 12, 2022
---
May 19, 2022
---
May 26, 2022
---
June 2, 2022
---
June 9, 2022
---
June 16, 2022
---
June 23, 2022
---
June 30, 2022
---
July 7, 2022
---
July 14, 2022
---
July 21, 2022
---
July 28, 2022
---
August 4, 2022
---
August 11, 2022
---
August 18, 2022
---
August 25, 2022
---
September 1, 2022
---
September 8, 2022
September 15, 2022
---
September 22, 2022
---
September 29, 2022