Back to Calendar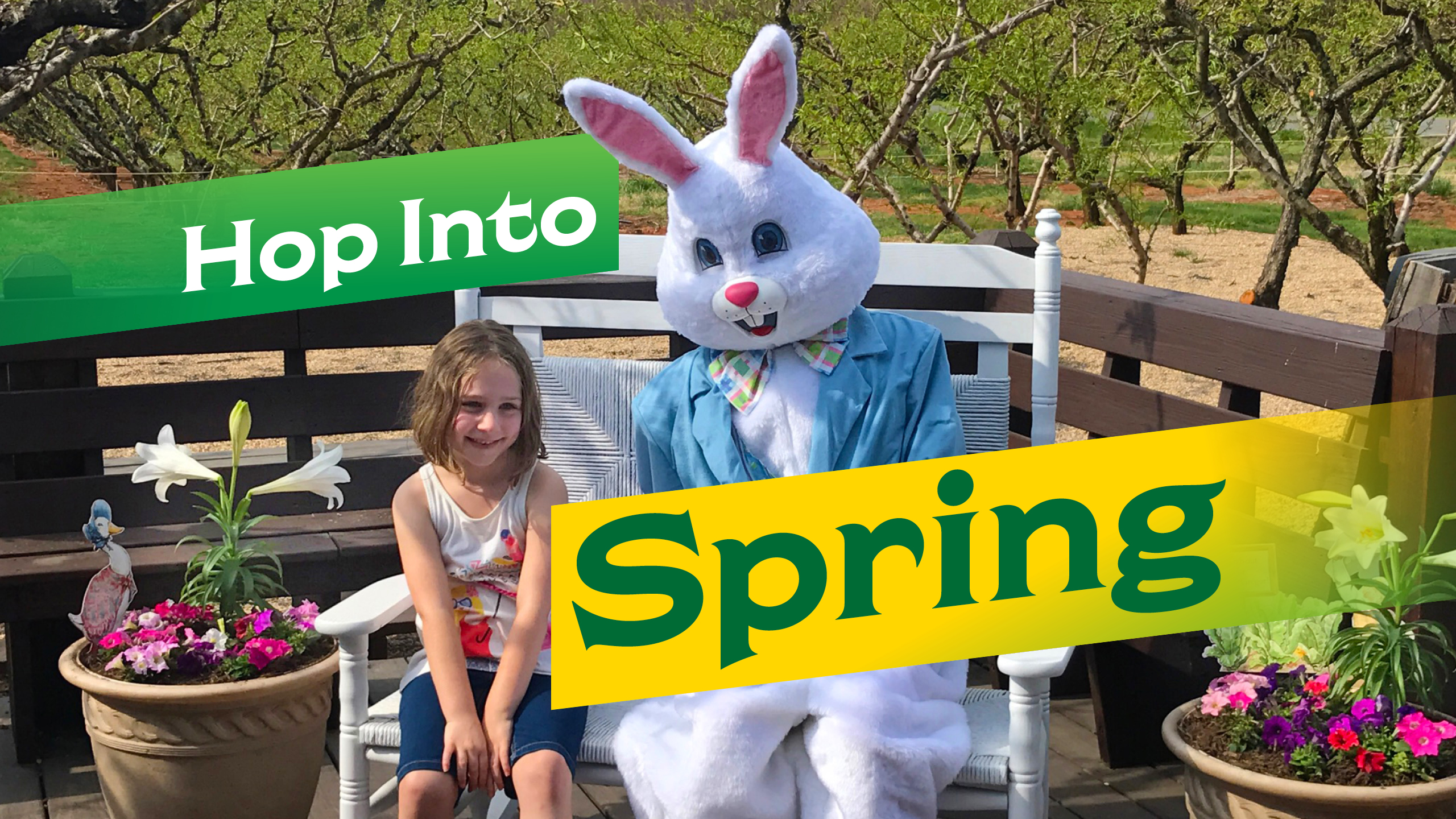 Hop Into Spring
It's time to celebrate a certain bunny's favorite holiday! Chiles Peach Orchard will be open 10 AM–5 PM on Saturday, April 8, for an eggciting day. In addition to Easter Bunny Passport activities, we'll have festive live music, tasty treats, and live animals to interact with.
Easter Bunny Passport
$10 per participating child | 11 AM–3 PM
This event is geared towards children ages 2-10. No charge for parents and non-participating children.
Passport tickets include access to:
Easter Bunny Photo Ops
Easter Egg Hunt
Easter Egg Roll
Easter Potato Painting (a twist on egg painting!)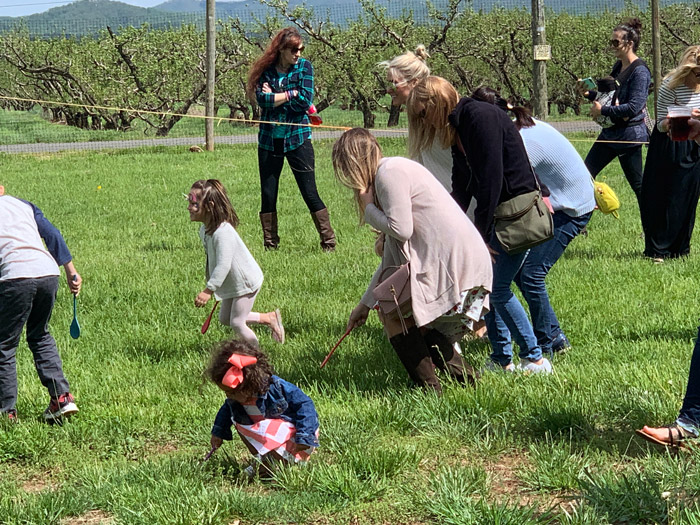 Live Music | 1–4 PM
Eric Cope & Abigail Wagner | Abigail's powerful and soulful vocals, accompanied by Eric's proficient guitar playing and instrumental loops, breathe new life into their original tunes and their crowd-pleasing covers.
Tasty Treats
Posh Fairy Floss | 11 AM–4 PM | Enjoy some natural and sweet gourmet cotton candy made in the Shenandoah Valley.
Farm Market & Bakery | 10 AM–5 PM | The orchard market will have plenty of apple cider donuts, strawberry and vanilla ice cream, and new Chiles Pearch Orchard products for the family to enjoy.
Live Animals | 11 AM–4 PM
Hope's Legacy Equine Rescue | Learn about the organization, meet rescue animals, and browse merch! Donations will be accepted.
Albemarle 4-H | The goal of 4-H is to teach youth citizenship, leadership, and life skills. Meet 4-H-ers and some more live animals!