Back to Calendar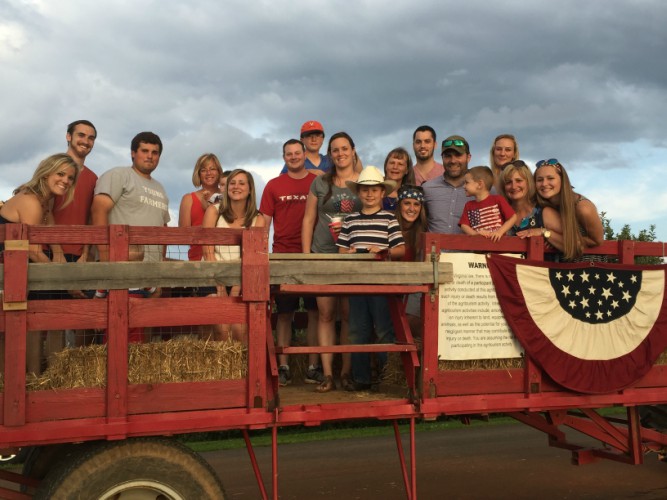 Happy Birthday America [2019]
Celebrate America's 243rd Birthday with a day of good, old-fashioned family fun!
Get in the spirt of the 4th of July and join our family-friendly games like Water Balloon Toss, 3-Legged Race, Sack Races, and more.
Enjoy hayrides in the afternoon until dusk, live music from 3pm to 9pm, and delicious all-American food, cold refreshing sweet cider, hard cider, and wine.
We'll stay open late so you can view the local fireworks happening around Charlottesville!
Please note:
No outside alcohol permitted, by state ABC law.
No sparklers or fireworks permitted.
Carter Mountain is NOT setting off fireworks – we're providing a place to view other fireworks
All activities are subject to change due to weather.
Events
12pm

-

8pm

Mountain Grill open

Serving an all-American menu including burgers, dogs, pulled pork, and of course, apple pie!
3pm

-

6pm

Live music by Lock Jaw

Playing classic rock and dance music
4pm

-

Old fashioned sack races
2pm

-

5pm

Hayrides

weather permitting
6pm

-

Water balloon toss

Kids and Adults
6pm

-

9pm

Live music by John Marshall Mays Band
9pm

-

9:30pm-ish

Viewing of local fireworks
10pm

-

Grounds and parking lots closed by 10pm