Back to Calendar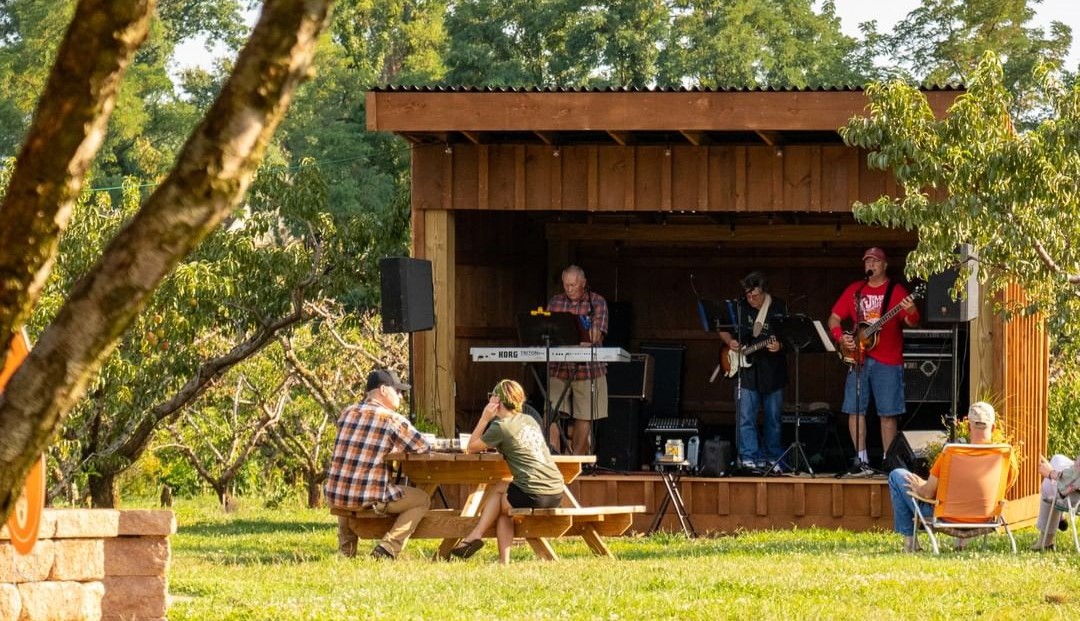 Live Fall Entertainment
Have you heard? We're hosting local musicians at the orchard this October! C'mon out for live music every Saturday and Sunday from 12–3 PM.
---
Live Music Lineup
Saturday, 10/1 | Eric Cope & Abigail Wagner | Abigail's powerful and soulful vocals accompanied by Eric's proficient guitar playing and instrumental loops breathe new life into their original tunes, as well as an assortment of crowd-pleasing covers.
Sunday, 10/2 | The James 3 Duo | Enjoy a blend of country, rockabilly, and blues.
Saturday, 10/8 | Luke Richard Powers | Virginia-based singer-songwriter influenced by the genres of folk, Americana, bluegrass, and country.
Sunday, 10/9 | 2Wishes | With captivating music and soulful harmonies, this trio has a blast on stage.
Saturday, 10/15 | Max Mandu | Virginia-born singer-songwriter with a penchant for driving, contemplative rock, evoking the feeling of a road trip that never ends.
Sunday, 10/16 | TBA
Saturday, 10/22 | Cake Fight | Covers a little of everything from Motown and classic rock to modern pop.
Sunday, 10/23 | Circus Mutt | Rock'n'roll, jazz, and bluegrass from the mountains of North Carolina.
Saturday, 10/29 | Theocles | Taking the stage with nothing but a guitar, a loop pedal, and a mic, Theocles uses his soulful voice to carry the audience through a range of emotions, from tearful ballads to pop bangers.
Sunday: 10/30 | Richelle Claiborne & Tucker Rogers | Richelle and Tucker will warm your spirits with their acoustic set of old favorites and new tunes.