Back to Calendar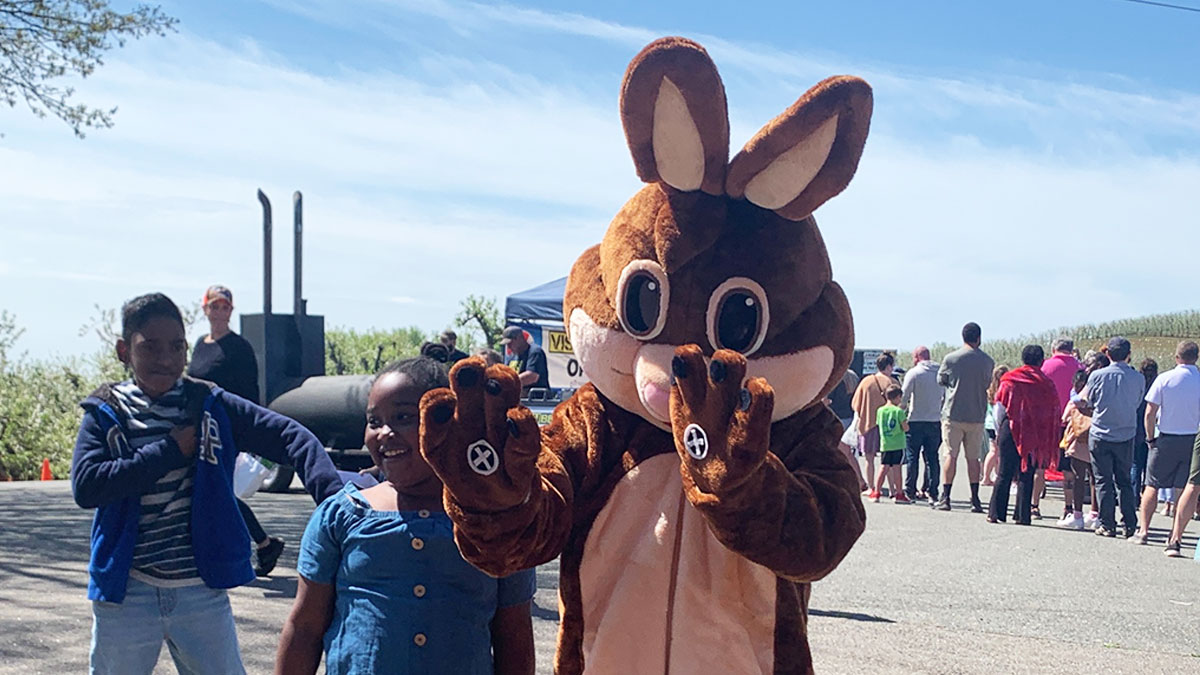 Easter Eggstravaganza
Spring has sprung, let's gather for some fun!
This year's Easter Eggstravaganza will take place over two weekends: Saturday, April 1 & Saturday, April 8. Carter Mountain Orchard will be open 10 AM–5 PM for good times with the whole family.
Ticketed activities:
Easter egg hunt | 10 AM–3 PM
Craft stations | 10 AM–3 PM
Hayride | 10 AM–3 PM
No entry tickets are required for adults and non-participating children.
More family fun:
Easter Bunny photo ops
Glitter Bee face painting | 11 AM–4 PM
Posh Fairy Floss cotton candy | 11 AM–4 PM
Food trucks | 11 AM–4 PM
Live music | 1–4 PM
---
Children's Event Ticket
10 AM–3 PM | $10 per participating child
An event ticket includes, for one child:
Egg Hunt
Pre-filled goody bag
Craft stations
Hayride (adults may purchase additional tickets to accompany their child on the hayride)
No entry tickets are required for adults and non-participating children.
Easter Egg Hunt
Oh no! While on the way to deliver his eggs, the Easter Bunny dropped them everywhere! Help the Easter Bunny collect them and be rewarded. It's an Eggstravaganza!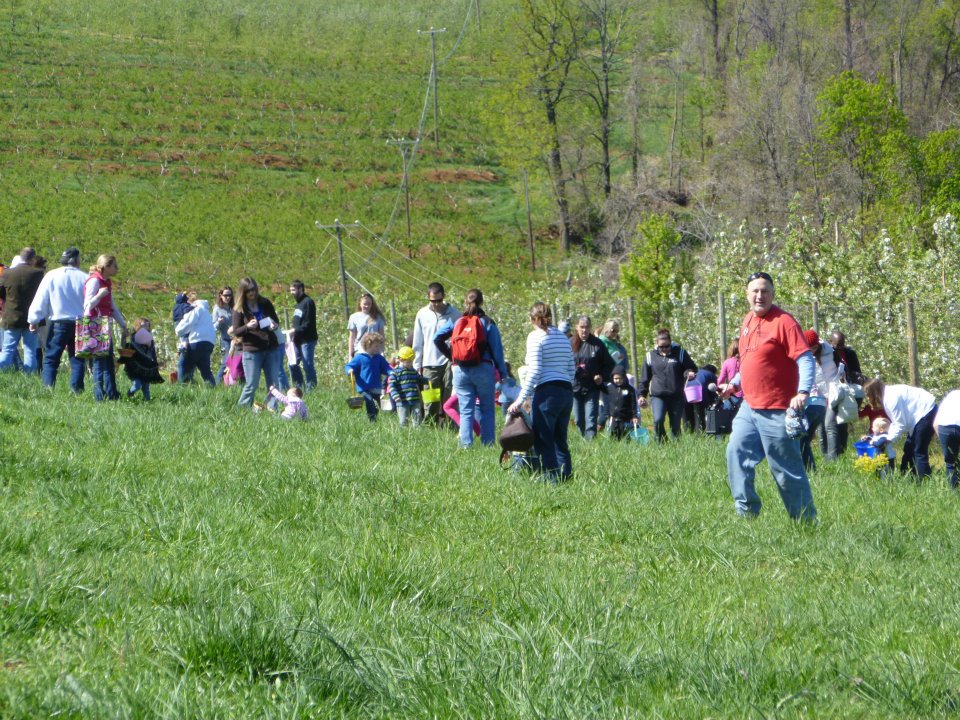 The Easter Egg Hunt will run continuously from 10 AM–3 PM so that children can participate anytime. (Arrive early enough to give your family plenty of time to enjoy the event!)
Upon arriving, children will receive a colored wristband indicating which egg color they are "hunting" for. Each child will win a pre-filled Easter goody bag after finding a dozen eggs!
Tickets are required for children to participate in the Easter Egg Hunt.
---
Food Trucks
In addition to the Country Store & Bakery (mmm, fresh apple cider donuts!), local vendors will bring the tastes of town to the mountain.
Serving mouthwatering from-scratch BBQ and Southern cuisine
All the proof you need that everything is better with melted cheese
Delicious and specialty pizza pies, fresh from the wood-fired oven
---
Live Music
Blend of well-crafted originals with cool twists on fan-favorites