Back to Calendar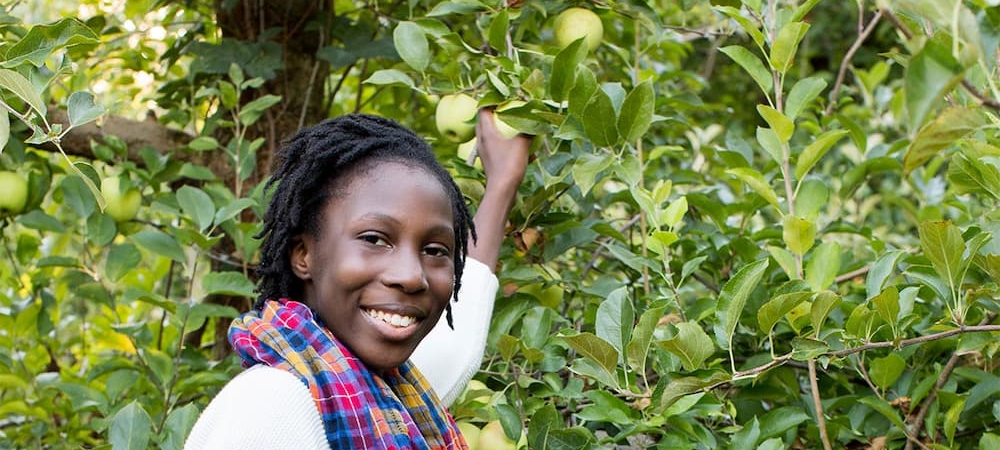 Ticketed Entry for Pick-Your-Own
It's fall, y'all! We're excited to jump into the season with our most treasured fall traditions: apple and pumpkin picking.
To help manage the number of people in the orchard during our busiest times, we are once again requiring tickets for apple and pumpkin picking on Saturdays & Sundays in October.
Tickets are required for ages 12+ ONLY. Children under 12 do not need a ticket.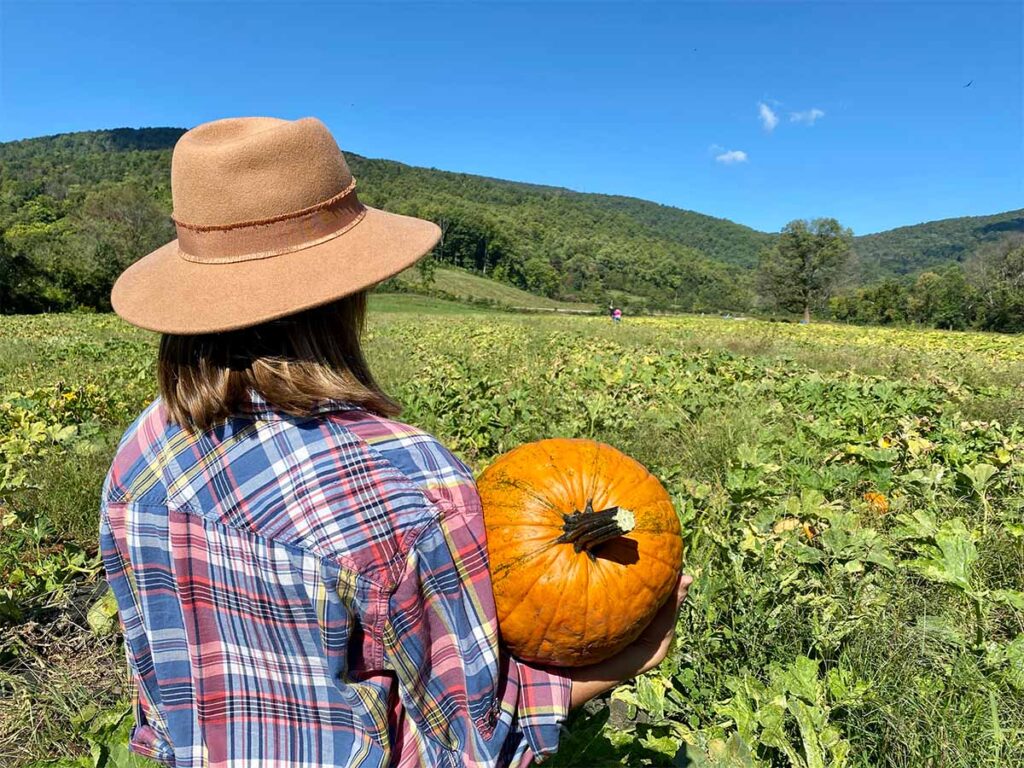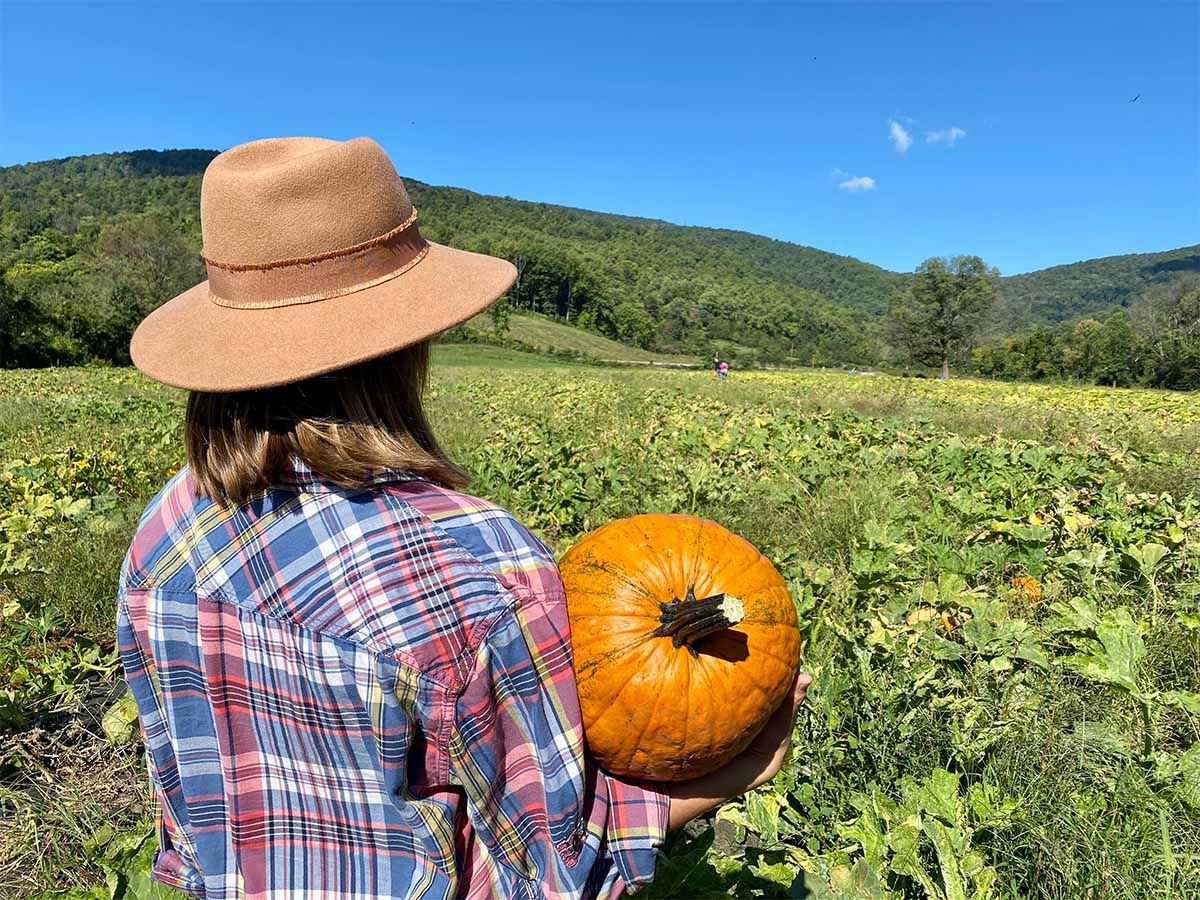 ---
Frequently Asked Questions (FAQ)
Who needs a ticket?
Visitors ages 12 and older ($8/person) who want to pick their own apples and/or pumpkins at Chiles Peach Orchard.
Children under 12 do not need tickets. All children must be accompanied by a responsible adult.
There is no charge to visit our Farm Market & Bakery or Ice Cream & Wine Shop!
---
Why do I need a ticket?
Our reservation system helps us moderate crowd size in our picking fields during our fall peak weekends, including:
Saturday & Sunday, 10/7–8
Saturday & Sunday, 10/14–15
Saturday & Sunday, 10/21–22
Saturday & Sunday, 10/28–29
You do not need tickets on any other days this fall!
---
Does the ticket fee include the apples and pumpkins too?
Admission tickets let you enter the picking fields during your designated time slot. You will pre-pay for pick-your-own apple containers and/or pumpkins onsite. View what's picking now!
---
How long do I have to pick?
We are offering 2-hour time slots on ticketed days that start on the hour, 9 AM–4 PM.
---
Do I need a ticket to enter the Farm Market or Wine Shop?
No. You only need a ticket for pick-your-own apples and pumpkins.
---
What if I can't make it?
Sorry, no refunds once your ticket is reserved. We're open rain or shine and will only close in extreme weather. Please be prepared to enjoy your visit with us no matter the weather.
---
Tickets are non-refundable. Your stay is contingent upon you following signage, staff instructions, and visitor guidelines.