Back to Calendar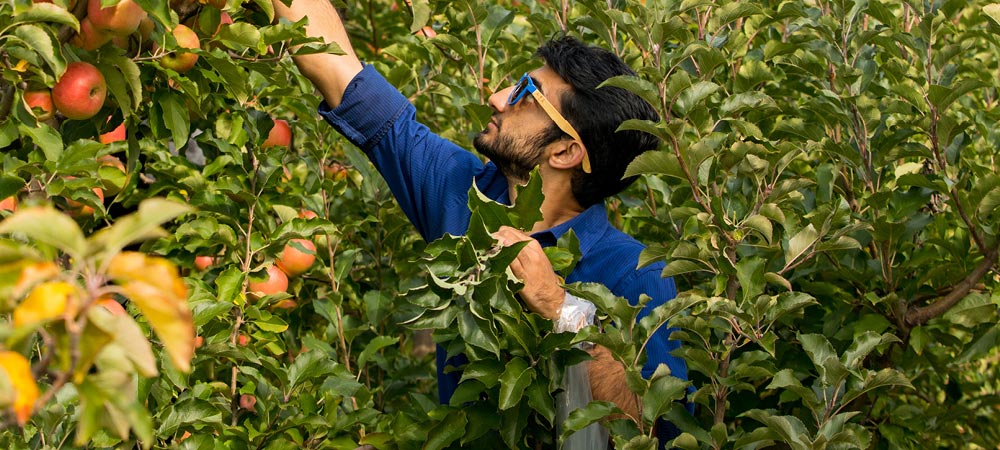 Ticketed Entry & Drive-thru [2022]
Apple season is upon us and we are excited to make your traditional fall experience the very best it can be! To effectively manage the number of people onsite during our busiest times, we are requiring tickets (ages 12+) on peak fall weekends.
The following dates are the only weekends that require tickets. All other days—no tickets or reservations required!
Admissions tickets are required for the following weekends:
Saturday & Sunday, 9/17-9/18
Saturday & Sunday, 9/24-9/25
Friday–Sunday, 9/30-10/2
Friday–Monday (Columbus Day), 10/7-10/10
Friday–Sunday, 10/14-10/16
Friday–Sunday, 10/21-10/23
Friday–Sunday, 10/28-10/30
Saturday & Sunday, 11/5-11/6
Tickets are required for ages 12+ ONLY. Children under 12 do not need a ticket.
Vehicles over 20 feet cannot be accommodated on ticketed days.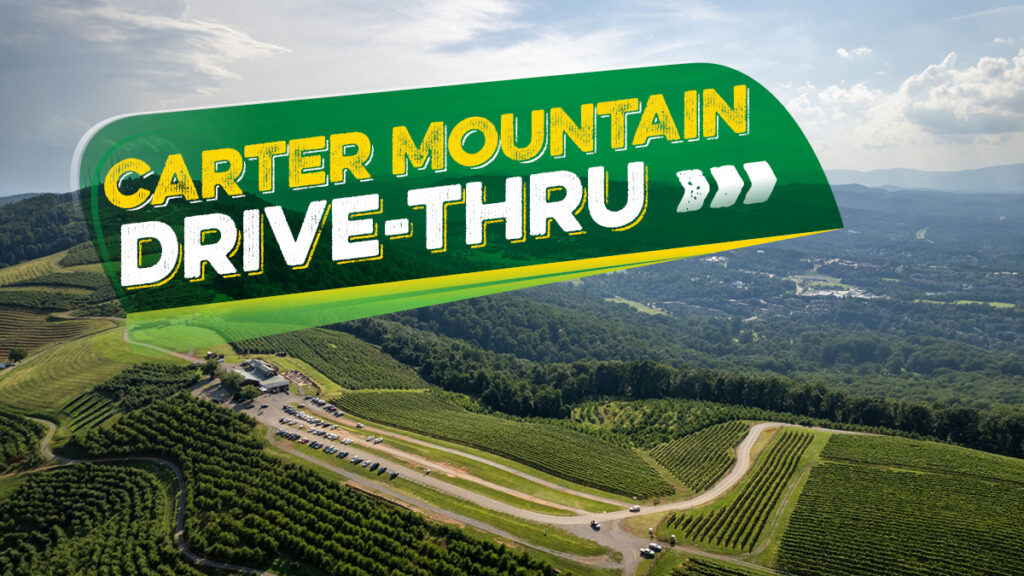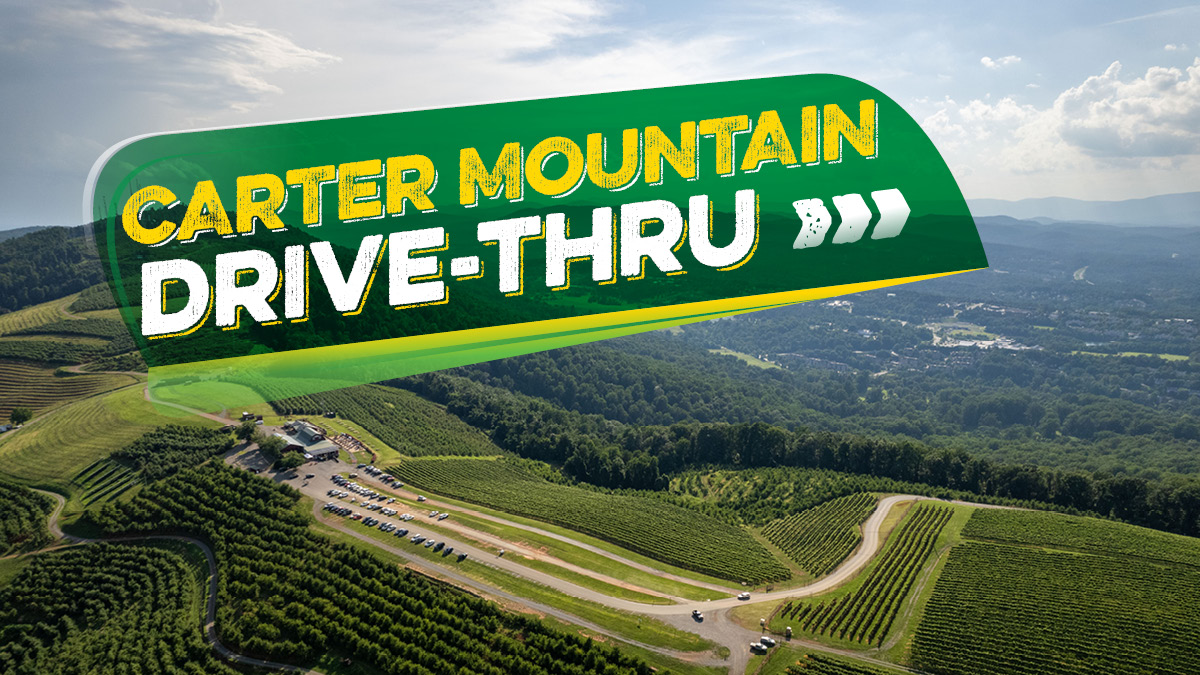 Drive-thru Available
No ticket required!
Want fresh-picked mountain apples and other Carter Mountain fall favorites but don't want to purchase an entry ticket? We're also offering a drive-thru option on ticketed days!
---
FAQ
How does the drive-thru work?
When you drive up the mountain, please follow the signs for our drive-thru. Stay in your car to order. We'll load up your purchases and you'll be good to go! Entry ticket not required for drive-thru.
---
Who needs a ticket?
Visitors ages 12 and older ($8/person). No tickets are required for children under 12. All activities are a la carte.
---
Why do I need a ticket?
Fall weekends are a very popular time to visit Carter Mountain Orchard. Our reservation system helps us manage crowd size. If you'd like to visit the orchard in person on one of the ticketed days—including entering the Country Store, Wine Shop, and Bold Rock Tap Room, or picking apples—you'll need to have a ticket.
Tickets are not required on any other days. We encourage you to visit on a weekday or non-ticketed day.
---
Do I need to get tickets before I arrive?
To guarantee the date and time slot you want, reserve your tickets in advance.
If you arrive without a ticket, we'll accommodate you if we can; however, if we have reached capacity, we will have to direct your car back down the mountain. It's only fair to everyone.
---
Can I come anytime during the day?
Time slots on ticketed days start on the hour, 9 AM–4 PM. Last entrance to Pick Your Own apples is 5 PM, and the Orchard closes at 6 PM.
---
What do I do when I arrive at the orchard?
When you arrive at the orchard, an attendant will review your tickets and give you a wristband that is color-coded to your timeslot. Please adhere to the time slot you have booked.
Once inside our gates, enjoy the Carter Mountain Orchard highlights!
Shop for gifts and goodies in our Country Store and indulge in hot and fresh apple cider donuts from our bakery
Grab an ice cream cone or apple cider slushie, and check out our food trucks for today's tasty selection
Visit our Wine Shop for wine by the glass, bottle, or case, or one of our delicious wine slushies
Head down to Bold Rock Tap Room for hard ciders and seltzers
Check out our pumpkin display and purchase your favorite
Purchase apples that are already bagged or boxed
Pick Your Own apples (head to the pick your own information tent for apple picking instructions) – last entrance to Pick Your Own Apples is 5 PM
---
What if I can't make it?
Sorry, no refunds once your ticket is reserved. We're open rain or shine and will only close in extreme weather. Please be prepared to enjoy your visit with us no matter the weather. If you find you cannot attend, please pass your tickets on to someone else who can!
---
Tickets are non-refundable. Your stay is contingent upon you following signage, staff instructions, and visitor guidelines. Your ticket is good for your admission onto the farm. All activities are pay-as-you-go.