Back to Calendar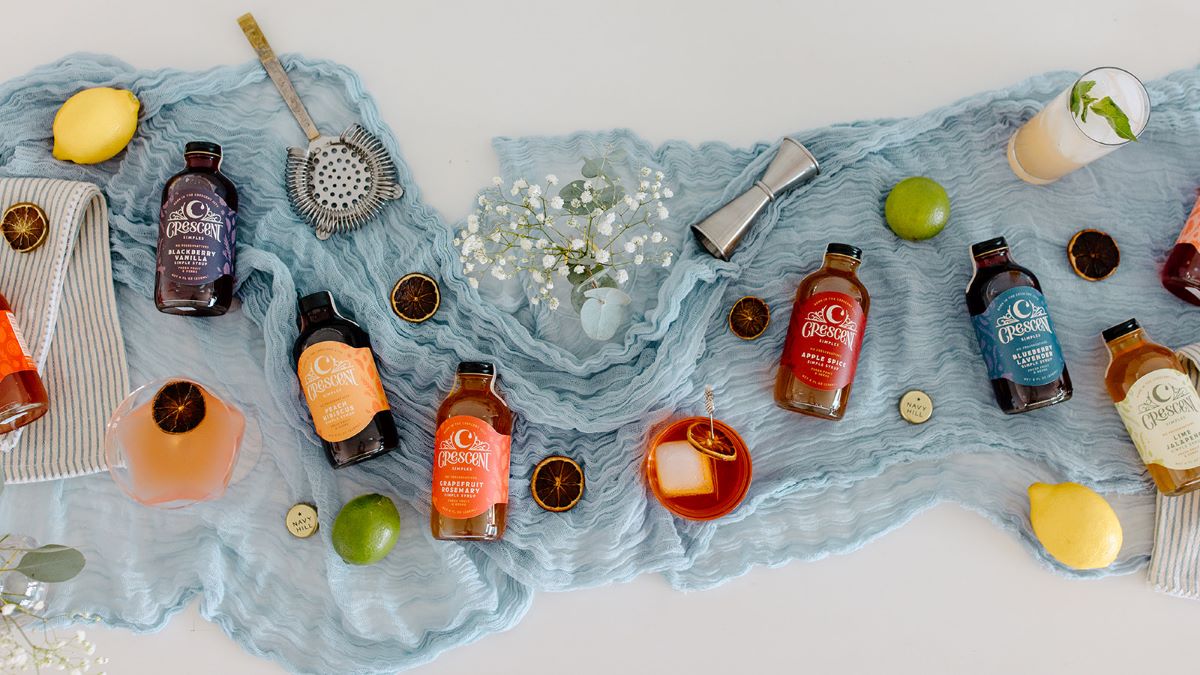 Crescent Simples Tasting
Join us at the Apple Barn for a simple syrup tasting with Crescent Simples! We'll be sampling seasonal flavors paired with your choice of soda water or Carter Mountain "Sunrise" Sparkling Chardonnay.
This sweet event is open to all; no registration required. Just c'mon out to the mountain from 2–5 PM on Saturday, May 27, to try this season's flavors!
About Crescent Simples
Megan and Bill, co-founders of Crescent Simples, make delicious, preservative-free simple syrups from fresh fruit, herbs, and raw sugar. In fact, their "Apple Spice" syrup is made with Carter Mountain Orchard apples!
The couple's love of unique cocktails stems from their background as bartenders in New Orleans. In those days, it was common for friends and bartenders to visit Megan and Bill for a delicious cocktail made with one of their homemade syrups. Now, the two share their syrups with over a dozen Virginia retailers, including Carter Mountain Orchard and Chiles Peach Orchard!