2019-04-02 19:00:00
2019-04-04 19:00:00
America/New_York
Cultivating Curiosity: Spring Break Edition
Get outside during your Spring Break and enjoy some fresh mountain air! Local schools are on Spring Break the first week of April …
Get outside during your Spring Break and enjoy some fresh mountain air!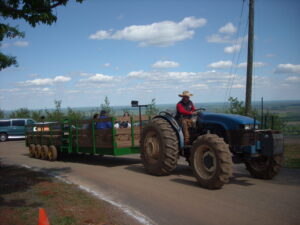 Local schools are on Spring Break the first week of April – do you have plans?!
Head up the mountain! We are offering activities on Tuesday, 4/2 and Thursday 4/4 – you and your child can get outside and enjoy our fresh mountain air in a non-structured way.
Activities are geared towards ages 3-8, but anyone is welcome!

We'll have drop-in activities from 10:00am – 2:00pm on both days. You can set your own pace and enjoy activities such as:
Crafts
Hayrides
Snacks/Donuts
Beekeeping Demonstration

Our Mountain Grill will be open for lunch, and Bold Rock and Prince Michel tasting rooms will have adult beverages too!
$8.00 per child includes all above activities – no drop-offs & no reservation required – parent or sitter will need to be with the children throughout the duration.