2017-07-22 19:00:00
2017-07-23 19:00:00
America/New_York
7th Annual Ol' Fashioned Peach Festival
Join us as we celebrate the peak of our peach season! We'll start out each morning with a delicious Waffle Breakfast, with …
Join us as we celebrate the peak of our peach season! We'll start out each morning with a delicious Waffle Breakfast, with lots of peaches! Then, there will be games, contests, hayrides, food, wine and hard cider – a good time to be had!
Free admission and parking, some activities fee-based.
All-You-Can-Eat Waffle Breakfast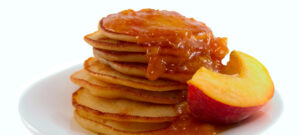 Served each morning from 9AM til 11AM. Power up for a day of games and fun!
$7.99 per adult (12 and over), $4.99 per child (under 12)
Games
Try your luck in our games for all ages. Lots of fun and prizes!
$.50/ticket or 12 tickets for $5.00
Hayrides
11A-4P Take a scenic ride through the orchard on our tractor-pulled wagon. (Weather permitting)
$3.00 per person ages 2 and up. No charge for under 2
Carter Mountain Orchard Royal Peach Court Contest SATURDAY ONLY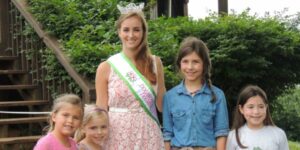 11AM Open to boys and girls, 2 categories: ages 5 and under, and 6-12. Please arrive no later than 10:45A to register. Contestants will participate in a parade of participants, a question and answer session with our celebrity judge, and a photo session. A winner in each age group will be crowned, and will receive special prizes! No entry fee.
Mountain Grill open for lunch SATURDAY AND SUNDAY
11:30AM-3PM Have a tasty bite of lunch from the Mountain Grill. Menu includes our house-smoked pulled pork, burgers and wraps, kids menu, and some specials too!
Pie Eating Contests SATURDAY AND SUNDAY
2PM Who can finish their pie the fastest? Remember, no hands! Categories for kids (12 and under) and adults (13+). Prizes for the winner of each round!
$2.00 entry fee
Peach Picking (availability permitting), Prince Michel Wines, Bold Rock Hard Cider, Peach Cider Donuts, Peach Cider Slushies, Peach Pies, and Ice Cream – ALL DAY SATURDAY AND SUNDAY!
We hope you will join us! Open both days 9A-6P