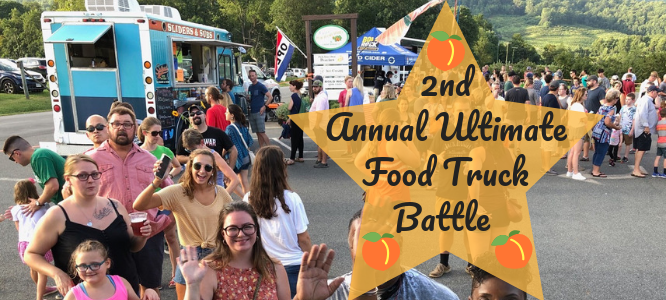 2nd Annual Ultimate Food Truck Battle
Which local food truck can create the best peach recipe? YOU will be the judge!
In conjunction with our weekly Orchard Jams series, we're hosting our second Ultimate Food Truck Battle! 5 local food trucks will be on hand, creating delicious peach dishes, as well as their regular menus.
Sample from any or all the trucks, vote for your favorite, and be on hand when we declare the winner!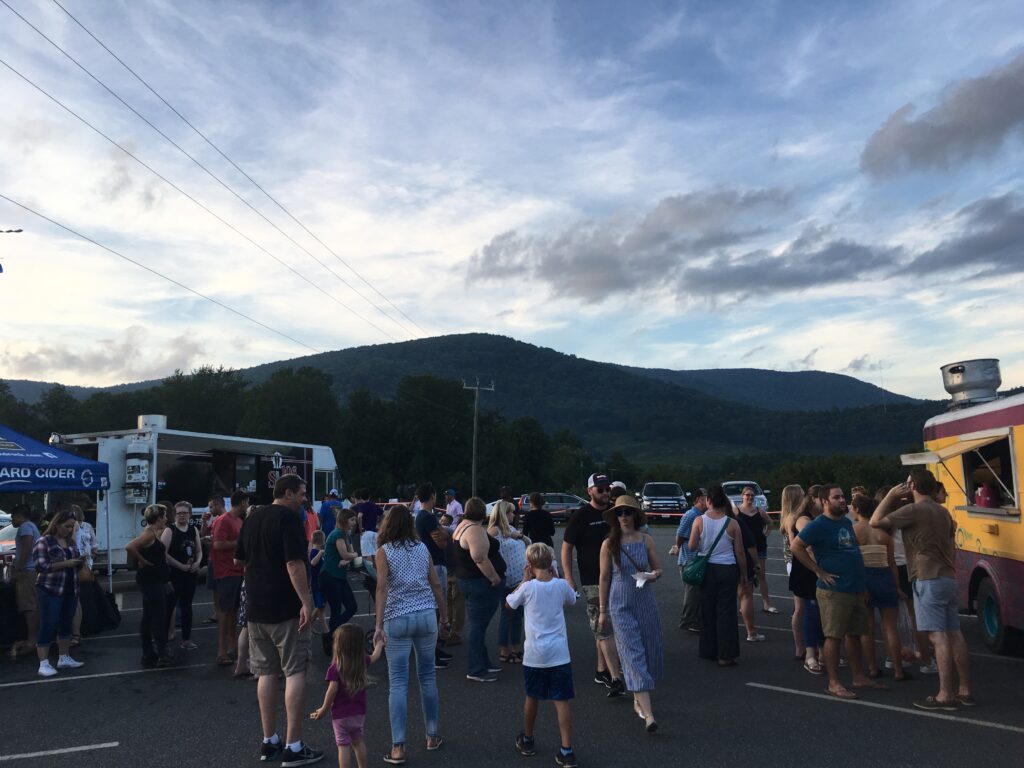 Here's how it works:
Each food truck will receive ONE half-bushel of our peaches. They will all be the same variety, for consistent judging.
Each truck will be creating their BEST recipes, incorporating the peaches!
They will then be judged by YOU, the customer, and votes will be tallied up on ballot sheets!
*The food trucks will be making their regular menus as well, to please every palette!*
Live music, beverages by Bold Rock Chiles Peach Orchard and Prince Michel at Chiles Peach Orchard, and plenty of ice cream, cider donuts, and peaches!