There are few experiences more relaxing than settling onto a picnic table overlooking the Blue Ridge Mountains and enjoying a burger and fries with family and friends. Throw in a Bold Rock Hard Cider, and that moment is pure bliss.
To obtain peak Mountain Grill flavor, pair orchard bites with a Bold Rock cider according to these recommendations from the Grill's Chef Stefan.

Burger or Pork BBQ Sandwich + Virginia Draft Cider
Ask yourself: what would you drink with a steak? Made with ground New York strip, the Mountain Grill's burger is essentially a handheld steak hugged by a brioche bun. For those who prefer sweet with their steak, the sweet apple taste of Bold Rock's Virginia Draft is perfect. If you like your beef-accompaniment on the dry side, opt for the pear cider.
For pork BBQ lovers, Virginia Draft Cider is also the top choice. Apples and pork are culinary soul mates, after all. The cider's smooth and mellow apple taste ties the salty pork and smoky sauce together, washing down a perfectly blended mouthful.

Chicken and Brie Sandwich + Peach Cider
Featuring the chef's signature cider-brined chicken and fresh apples, the chicken and brie sandwich covers all its apple bases. The sandwich's apple notes blend with the sweet seasonal Peach Cider for a balanced fruity mouthful. Brie and stone fruit are a classic pairing: who are we to argue with culinary tradition?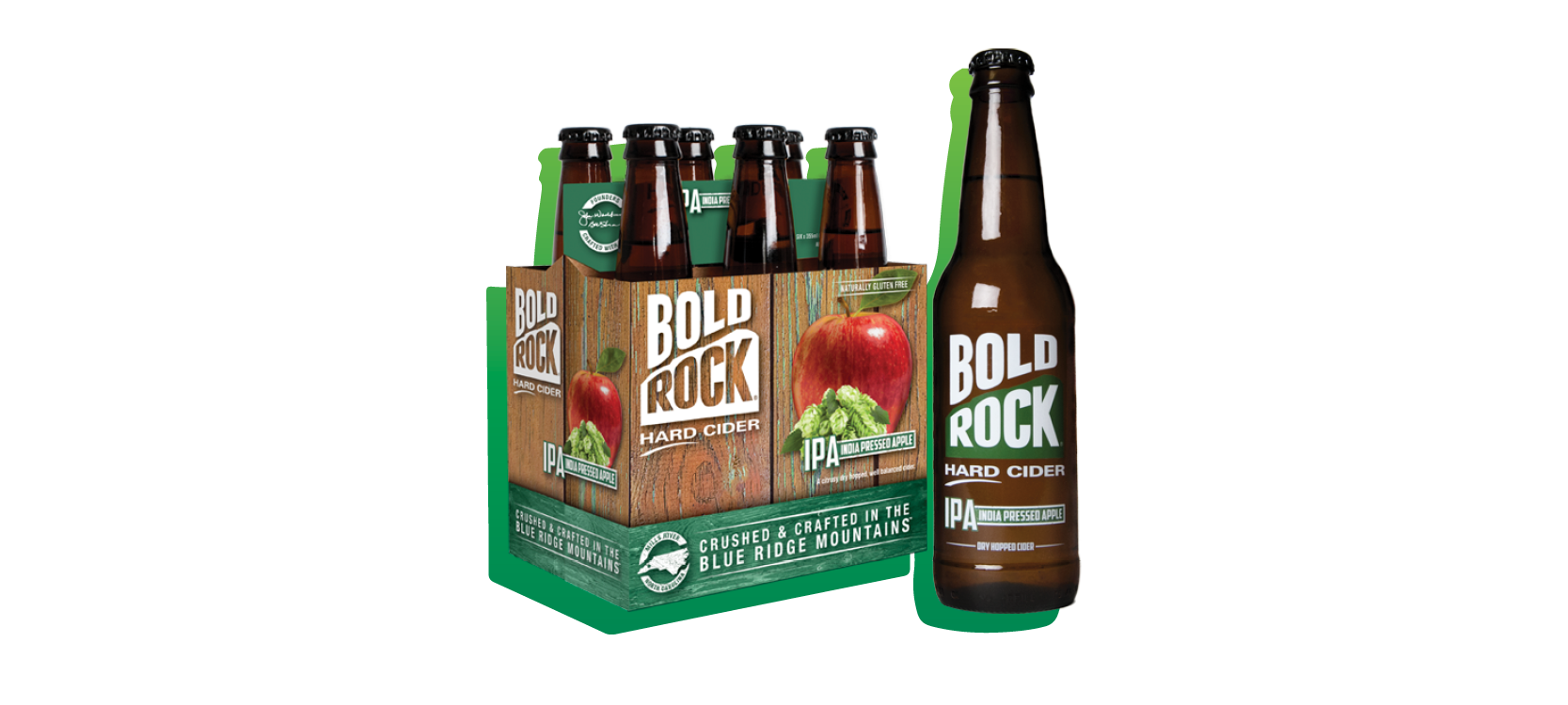 Brisket Philly Cheesesteak + IPA Cider
The hardwood-smoked brisket, topped with peppers and onions from Chiles Peach Orchard, pairs well the smooth finish and five hop blend of the India Pressed Apple Cider. It's like having a burger and beer, only with more veggies.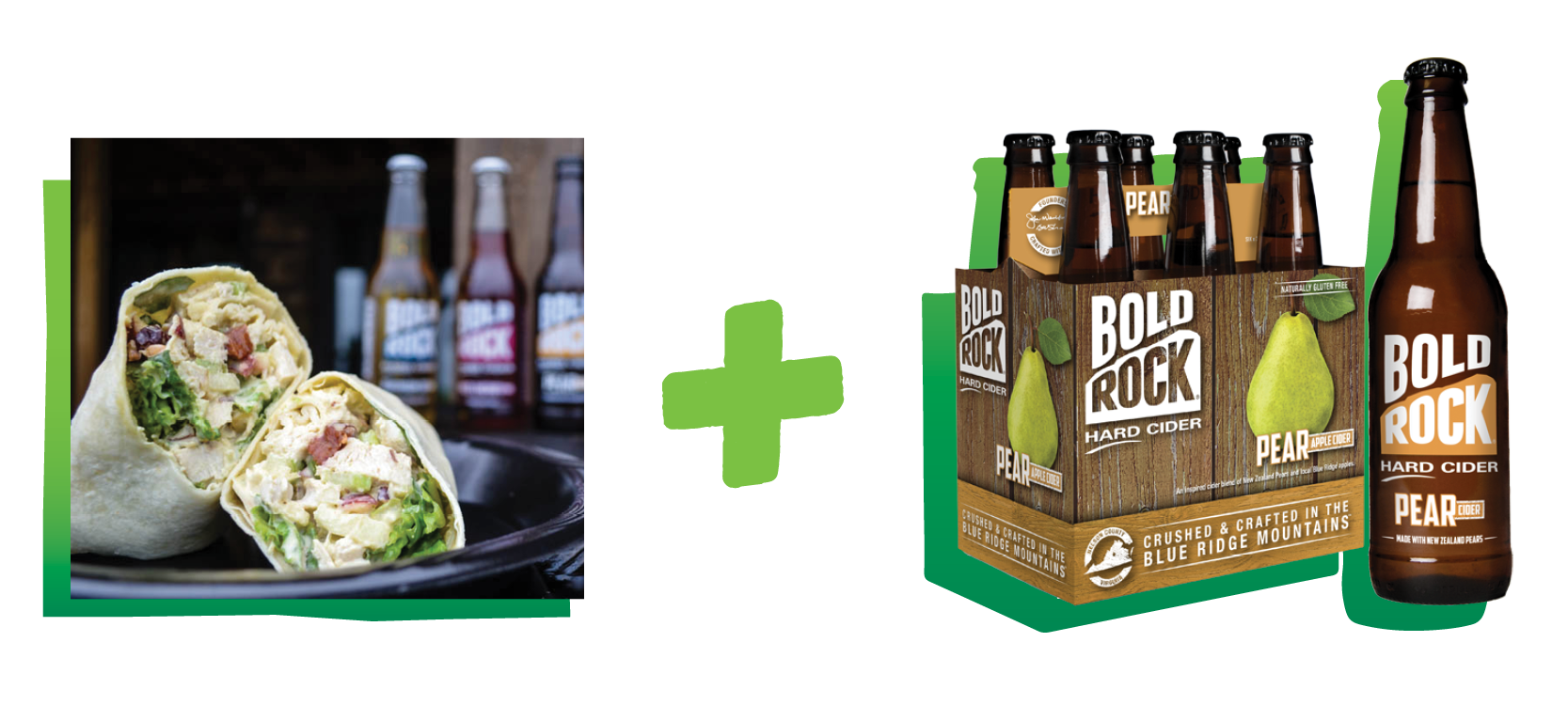 Chicken Salad Wrap+ Pear Cider
Chef's signature cider-brined chicken is the star of this wrap, which also includes dried cherries, lettuce, celery, and orchard apples. Much like a Waldorf salad, this apple-packed flavor wrap is enhanced by the dryness of the Pear Cider, which is balanced by a blend of pears and apples.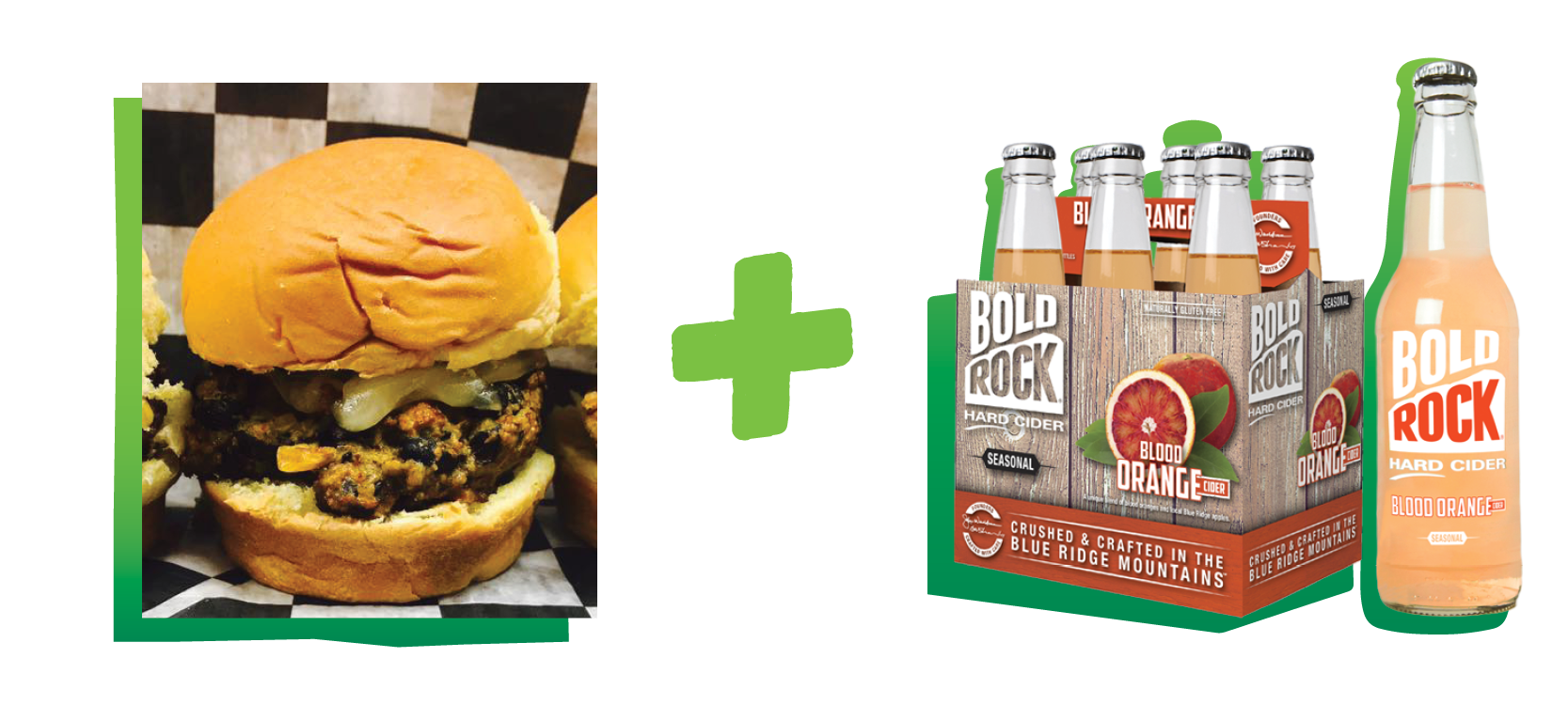 Black Bean Burger + Blood Orange Cider
This one goes out to our vegetarian friends. When matched with the Blood Orange Cider's crisp tartness and tangy citrus, the moist and meaty black bean patty packs an unparalleled flavor punch.
Can't wait to try Bold Rock blood orange? C'mon out to the Blood Orange release party on the Mountain on September 9.

Cider Donut + Apple Cider
Satisfy your sweet tooth with an apple cider donut paired with its natural partner—our non-alcoholic fresh-pressed apple cider! For a refreshing twist on the classic, try a cider slushy.
If you're determined to go hard with your cider and donut snack, the Bold Rock Premium Dry Cider's off-dry balance of sweetness and acidity is the way to go.
Post your favorite Mountain Grill + Bold Rock Hard Cider mashup on our Facebook page!