Here are some of the most commonly asked questions we hear at the orchards. Do you have a question that isn't answered on our site? Give us a call, send us an email, or reach out to us on Facebook!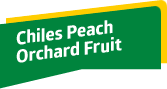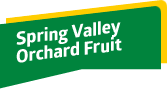 Events
Can I bring my own food and alcohol to the orchard?
Only food and beverage purchased at the orchard may be consumed here.
I'm interested in booking a private event with you. What do I do?
We are able to host private events such as weddings, reunions, picnics, etc. during certain times of year. Please note, we are NOT available for private events at Carter Mountain Orchard from mid-September through October, as this is our busiest time of year! Fill out our contact form to inquire about booking a private event or give us a call at one of the orchards.
What else is there to do in the area?
Here's a brief list of Charlottesville area affiliations, local attractions, and resources:
Local Attractions
Michie Tavern
Monticello
Prince Michel Winery
Jefferson Vineyards
King Family Vineyards
Bold Rock Hard Cider
Nelson 151
Tourism:
Charlottesville/Albemarle Chamber of Commerce
Charlottesville/Albemarle Convention and Vistor's Bureau
Monticello Artisan Trail
Virginia Tourism Corporation (Virginia is for Lovers)
Affiliations:
National Peach Council (NPC)
North American Farmers Direct Marketing Association (NAFDMA)
US Apple Association
Virginia Apple Growers Association (VAGA)
Fruit
Can I freeze cider?
Cider freezes beautifully—just open the container, let about 1 cup out (to make room for expansion), re-cap, and put in the freezer. It will taste just the same when you bring it out to thaw! Stock up so you will have plenty for the holidays and the winter ahead.
Can I just pick any fruit I see?
Not all varieties are ripe at the same time. We carefully monitor the orchards and only open for picking the areas that have ripe fruit. Our staff will direct you to the current picking areas – please respect our property and stay in these areas. To see our other farm policies, please take a look at the our visitor guidelines.
Can we taste the fruit in the orchard?
If you must, you may sample one.  Keep in mind we always recommend washing your fruit before eating it.  Please do not be wasteful.
We want to pick our own – what do we do when we get to the Orchard?
Great! Come on inside the Apple Barn at Carter Mountain Orchard, the Farm Market at Chiles Peach Orchard, or the shack at Spring Valley, and we'll get you started.
Bring bags or baskets from home if you have them; otherwise, we will have plastic bags available. We will let you know what is ripe, how to pick it, and where to pick! Please respect our farm and only pick in the designated areas. When you finish picking, bring your fruit back to the market store—we will weigh it and charge you accordingly. You are responsible for paying for everything you pick; please keep this in mind, and please watch your children!
What is a peck bag?
A peck is a unit of dry volume, equivalent to 2 gallons. In apple terms, a peck bag is a 1/4 bushel, which is about 12 lbs of apples. A 1/4 peck bag, which is included in several of our group trip and field trip packages, holds about 4-5 peaches or apples.
When do apples (nectarines, peaches, etc) get ripe?
Please see our fruit availability charts for general ripening dates. Remember that ripening dates can vary due to weather; please call the Orchard or check the Orchard's Facebook page for current information.
Fruit Availability at Carter Mountain Orchard | Carter Mountain on Facebook
Fruit Availability at Chiles Peach Orchard | Chiles on Facebook
Fruit Availability at Spring Valley Orchard
Guidelines
Can we book a photography session at your orchard?
Please take a look at our photography policy.
Can we bring our dog with us?
We regret that we do not permit any pets on property.  Please leave your furry friends at home.
Operations
Can we come to the Orchard at other times?
The Orchards are working farms, and are not open to the public other than during our posted public dates and hours. Please respect our hours of operation and visit outside these hours—it's trespassing.
What do you do in the winter? Go to Hawaii??
Doesn't that sound great? However, there is much to be done in the orchards in the non-harvest season! Each and every tree must be pruned for maximum production and tree performance. This process begins immediately after harvest and takes 3-4 months to complete. We also repair equipment and buildings. Once the fruit starts blooming, we carefully monitor the weather— if the forecast is for below-freezing temperatures, we must use frost-prevention methods. We will be up all night checking temperatures, running wind machines, using overhead irrigation, and many other procedures to protect our crops as best we can. After bloom, the trees must be thinned (mostly done by hand) so that the fruit will be of good size. New trees must be planted in the late winter and early spring. Finally, there are several conferences and meetings to attend, so that we stay current in the latest technology and industry trends. And before you know it, it's harvest time again!
What forms of payment do you accept?
We accept VISA, MasterCard, Discover, and good ole cash.
When are you open?
Carter Mountain Orchard and Chiles Peach Orchard are open seasonally April/May to November/December, Spring Valley Orchard is generally open late May to June. Hours do vary throughout the season so visit the Orchards' hours pages. Unexpected closings due to weather will be posted on the Orchards' Facebook pages.
Hours for Carter Mountain Orchard
Hours for Chiles Peach Orchard
Hours for Spring Valley Orchard